Streaming video games encompass a large portion of the online streaming industry. It means you can play your favorite video games like PUBG, Elden Ring, Minecraft, Fortnite, Crusader Kings, etc., and share them with other gaming fans. Many platforms also offer monetary rewards for streaming your gameplay streams. It means you need a great and reliable game screen recorder to stream your games.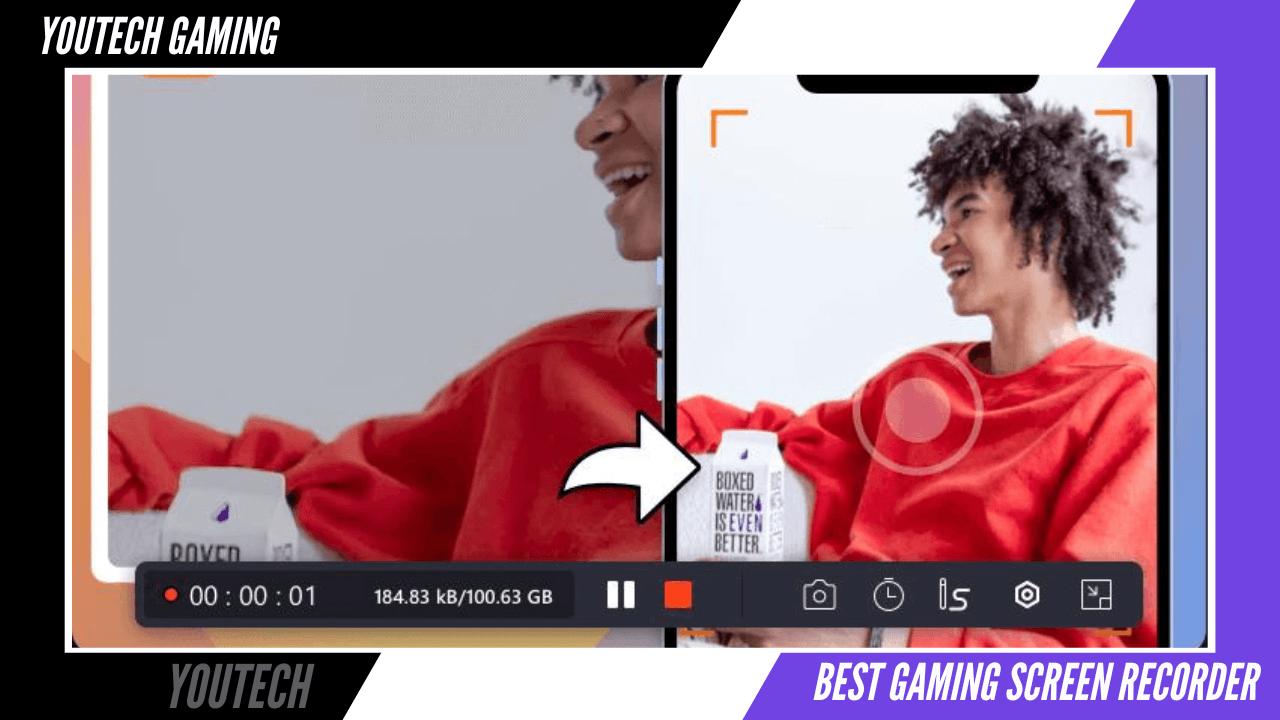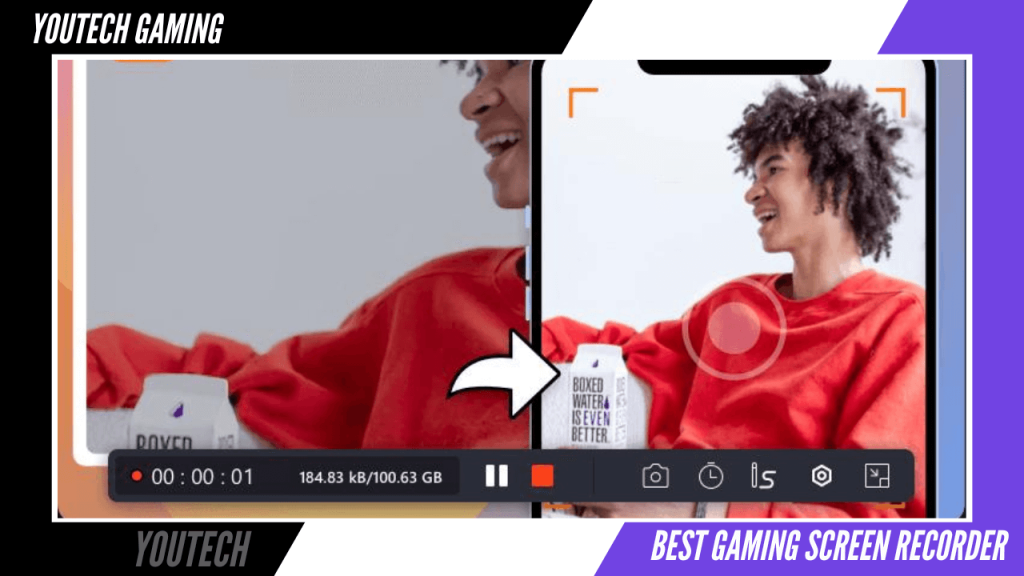 You can read about top game screen recording software in this article. We will also recommend a great gaming screen recorder for you to use.
1. EaseUS RecExperts
EaseUS RecExperts is the best screen recording tool that offers excellent game recording features. Using it, you can record full screen or any portion of the screen when playing games. Using its task scheduler, you can also set up automatic screen recording during gameplay. It can capture your screen and webcam simultaneously. When recording gameplay, you can record 4K UHD quality videos at up to 144fps without any lag.
You can export your game recordings in multiple formats and easily edit them using its built-in video editor. It also allows you to share highlights and achievements in the gameplay on social media platforms. If you need to transfer your games to another drive, like SSD, you can use EaseUS Todo PCTrans. It will transfer your complete game files without damaging them in a short time.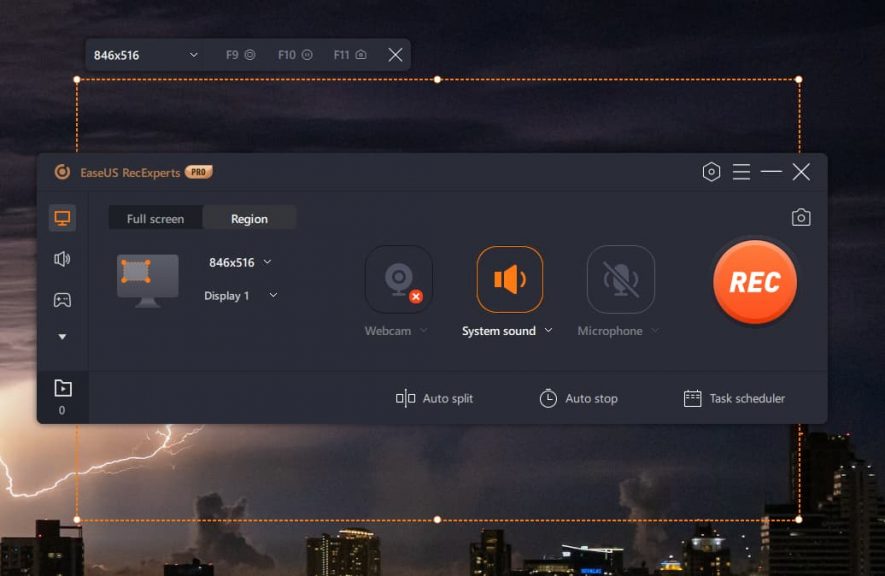 2. Xbox Game Bar
Xbox Game Bar is a gaming screen recorder that is built-in into Windows 10/11 and works with most games on PC. You can use it to record your games, chat with your Xbox friends, and share your game recordings. It can easily be accessed during gameplay by using the "Win + G" key. Using it, you can record your gameplay, take screenshots, or adjust the volume of the audio channels.
It also has a performance bar that shows your PC's performance when playing a specific game. When playing a game, if your game speed seems slow and you want to close some apps or processes, you can do that using its "Resources" tab.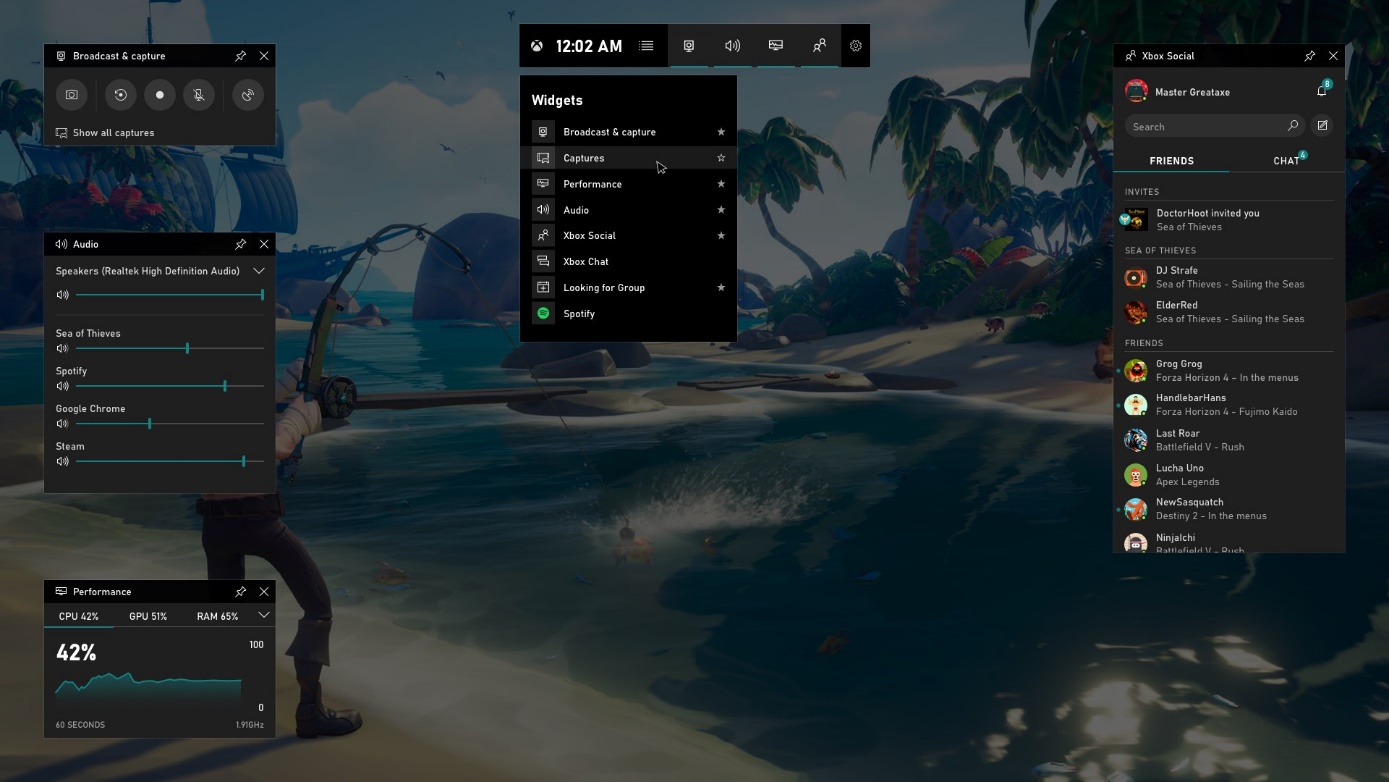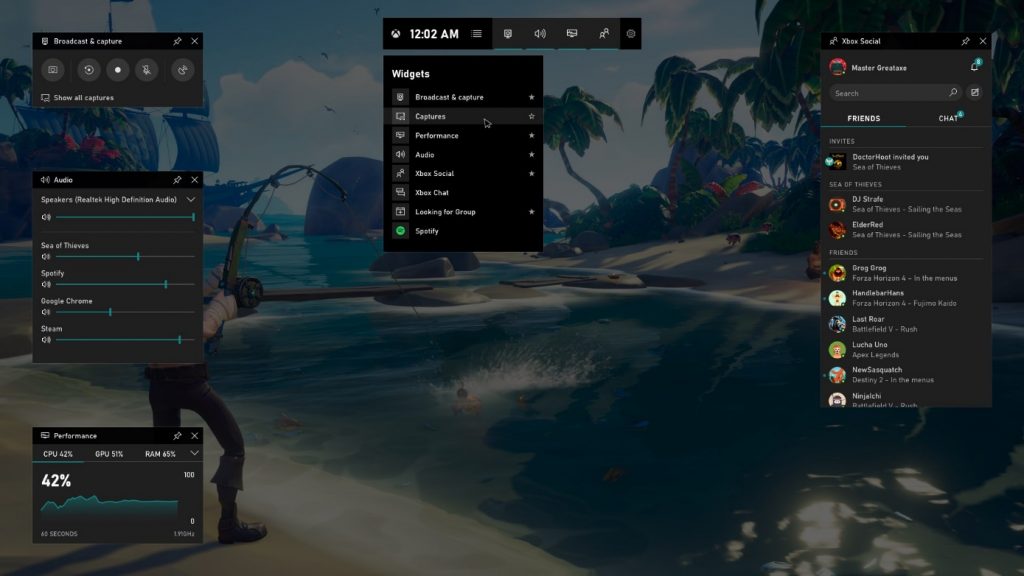 3. NVIDIA ShadowPlay
NVIDIA ShadowPlay is a game screen recording software that can capture high-quality video gameplay and share it on social media platforms. It is a hardware-accelerated program that runs in the background without affecting your game performance. If you have a great moment in the game, you can use a hotkey to get the recording of the last 30 seconds and share it on Facebook or YouTube.
It can record 8K HDR videos at 30fps or 4K HDR videos up to 60fps. You can easily use its GeForce Experience feature to live broadcast your video gameplay on Facebook, YouTube, or Twitch. It also allows you to create 15-seconds GIFs of your highlighted moments and take screenshots in 8K quality.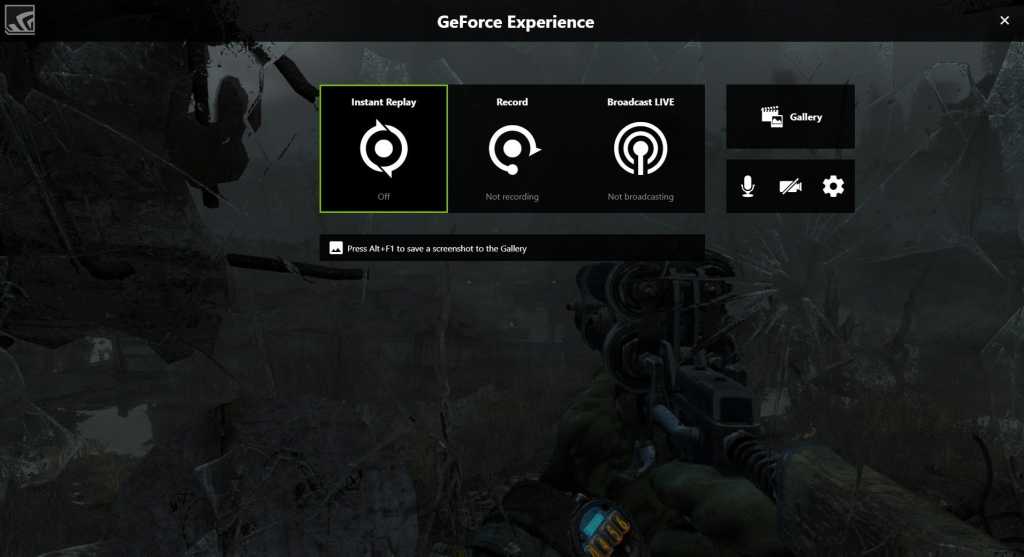 4. SteelSeries Moments
SteelSeries Moments is a dedicated game screen recorder that allows you to share your critical moments in the game easily and quickly. You can create a custom hotkey to take clips or screenshots of important moments during gameplay. It allows you frame-by-frame adjustments to easily trim your captured clips and share them on Facebook, Discord, Twitter, Reddit, etc.
You can add text captions and GIF overlays on your captured gaming videos. When capturing videos, it assigns high bit-rate to complex frames and low bit rates to simple frames to provide you with high-quality clips in small sizes. As it uses hardware encoding, game performance will not be affected.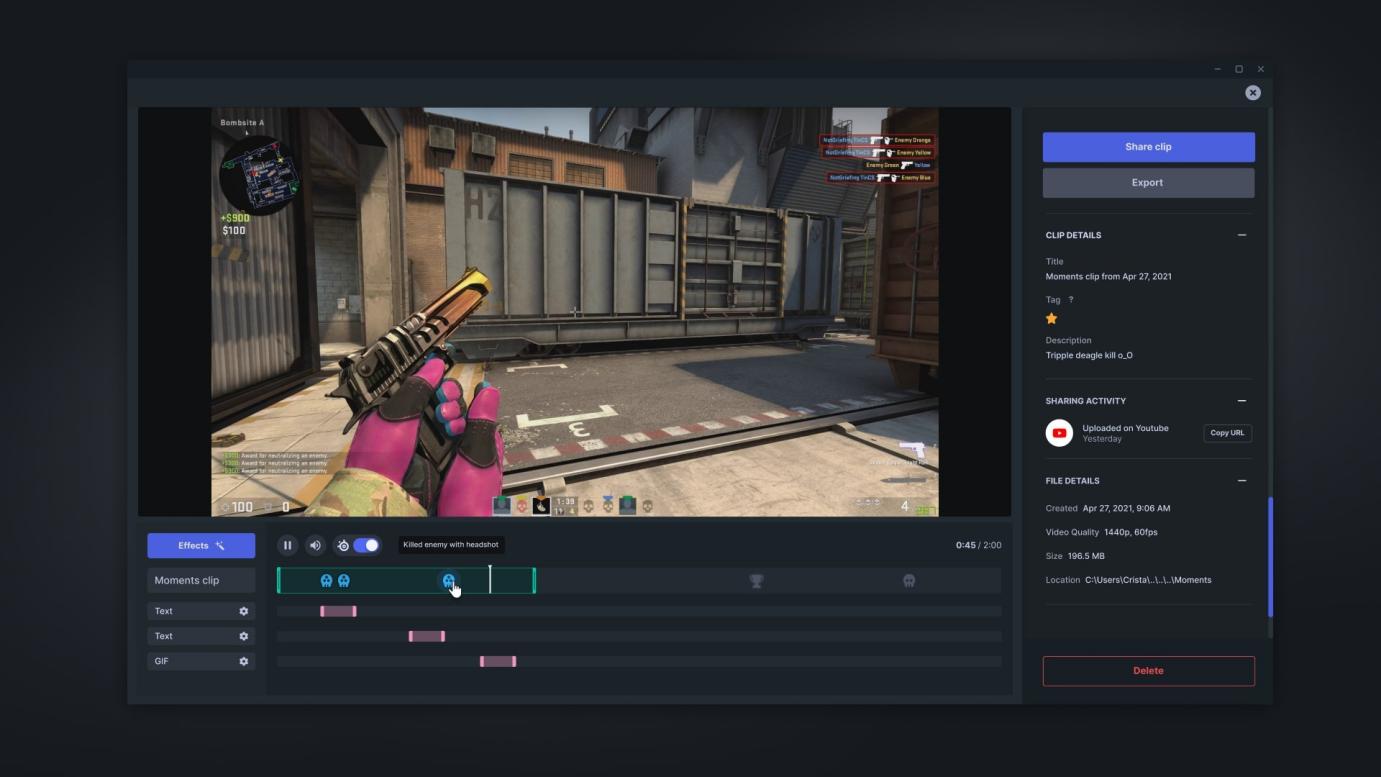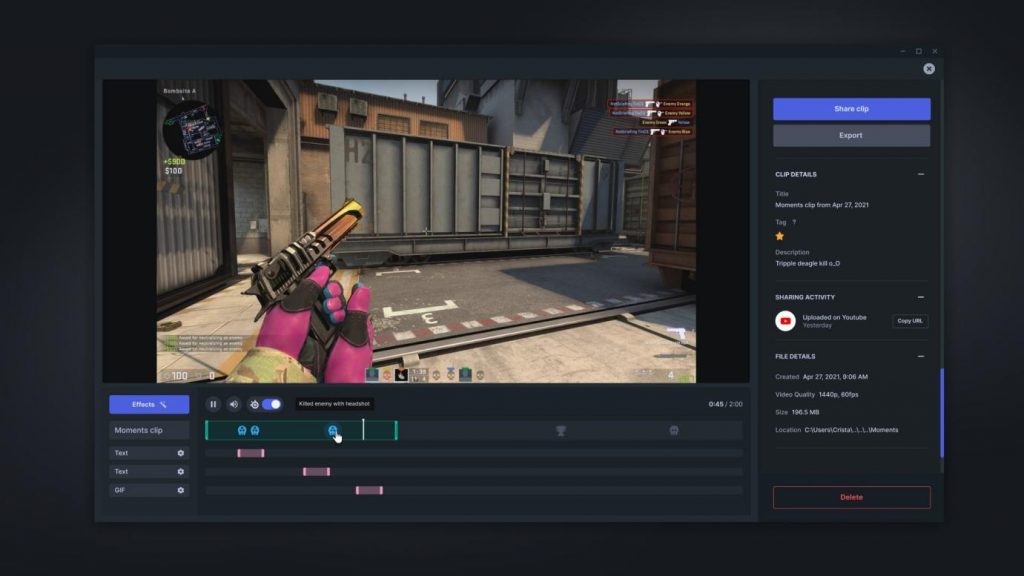 5. OBS Studio
A free and open-source game screen recording software, OBS Studio can record high-quality gameplay recordings and share them on YouTube and Twitch. It has a dedicated Game Capture mode that can be accessed from Resources. The Game Capture mode offers you multiple options to customize your game screen recording according to your preferences.
It also supports all major streaming platforms to make it easier for you to share your gameplay recordings. You can use its Streamline Settings panel to tweak different aspects of your game screen recordings. Its Studio Mode lets you preview your game recordings before publishing them online.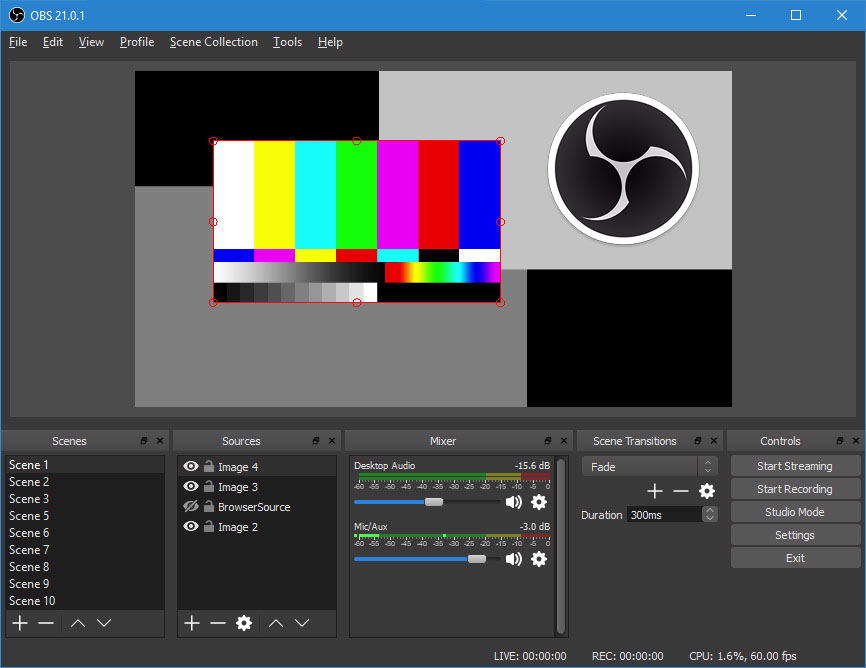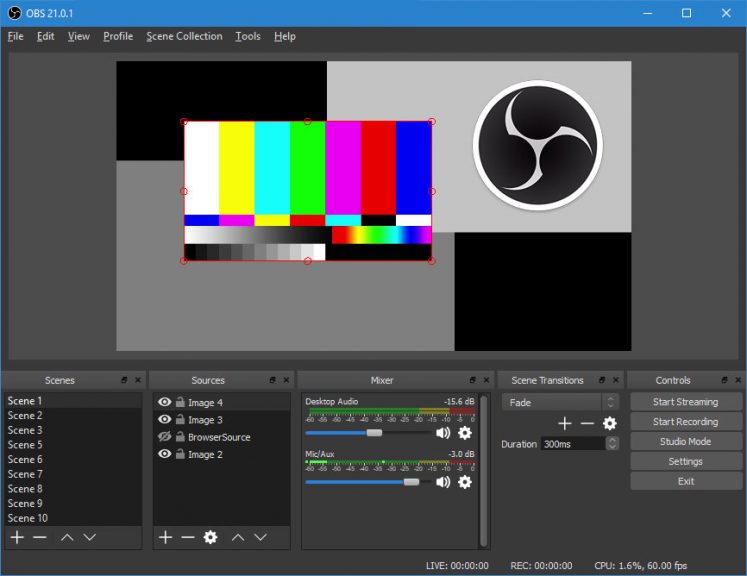 6. Streamlabs
Streamlabs is a free gaming screen recorder that can record and live stream your gameplay. Since it is built on top of OBS Studio, it has all the features offered by OBS Studio. It is easier to use for new streamers due to its user-friendly interface. The configuration parameters are automatically decided depending on your system when using Streamlabs.
When streaming games with it, you can personalize your streams with many overlays, themes, and widgets. You can also live stream your gameplay to multiple streaming platforms at the same time. It supports streaming platforms like YouTube, Facebook, Twitch, Trovo, etc.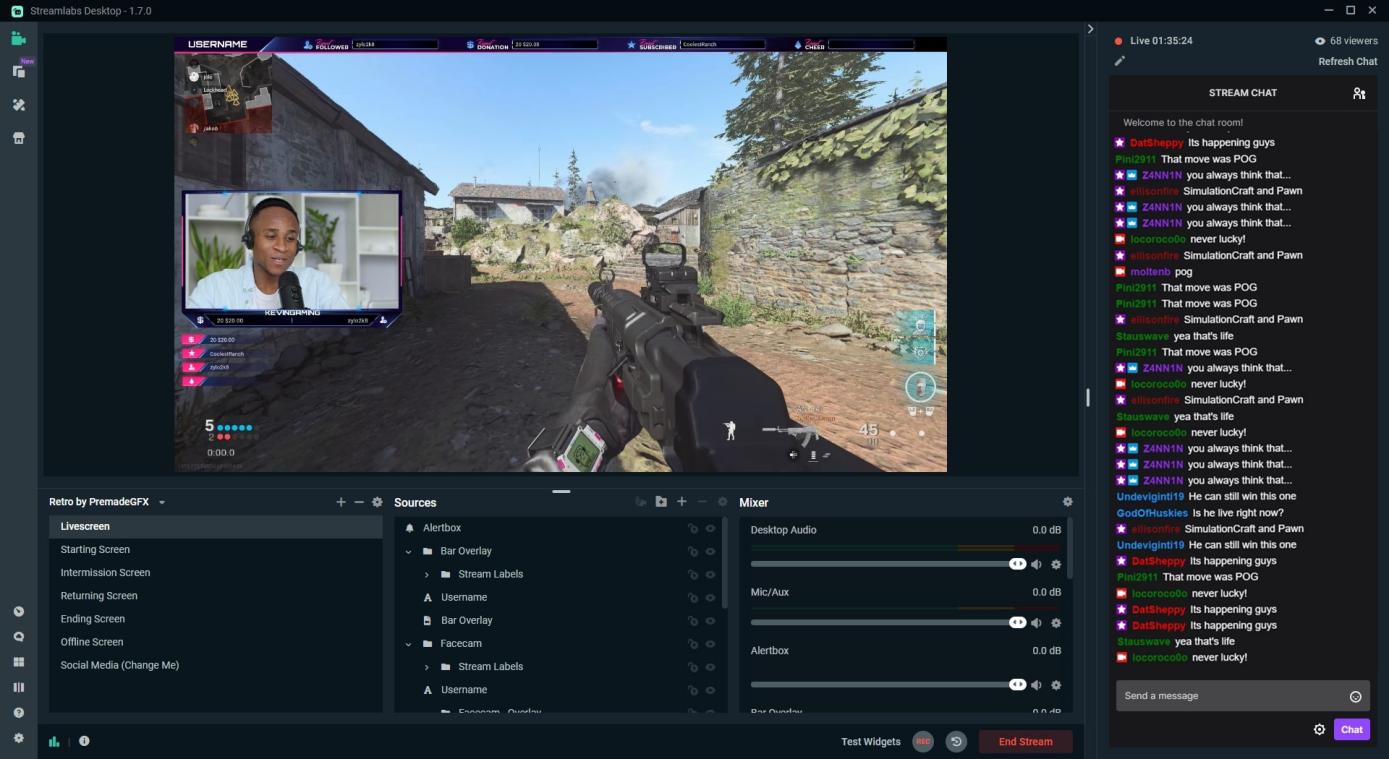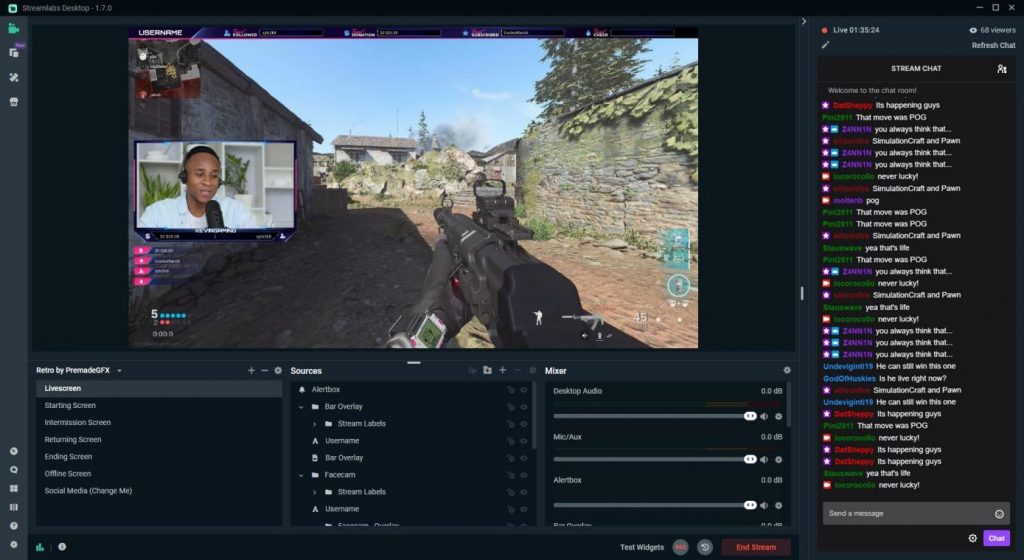 7. Gecata
Gecata is a game screen recorder that allows you to capture in-game sound effects, music, and dialogues to enhance your game recordings. It also allows you to overlay webcam videos on the recordings of gameplay. You can also record your gameplay when live-streaming so that they remain available for people who missed the live gameplay streaming. It can record 4K videos at up to 120fps.
To make it easier for you to cut bloopers and noise without affecting game sounds from your game recordings, it saves audio streams separately. You are always in complete control of game screen recordings when deciding bit count, frame rate, file size, etc.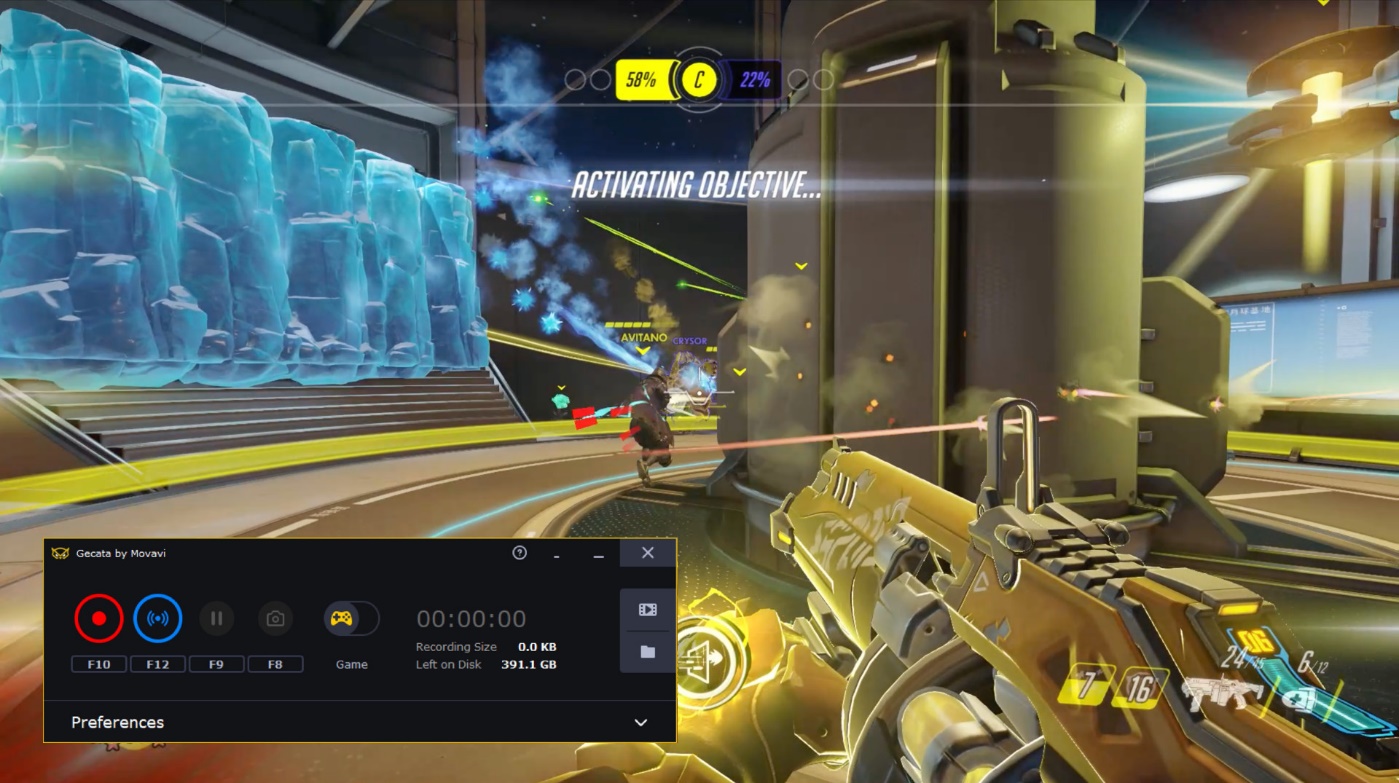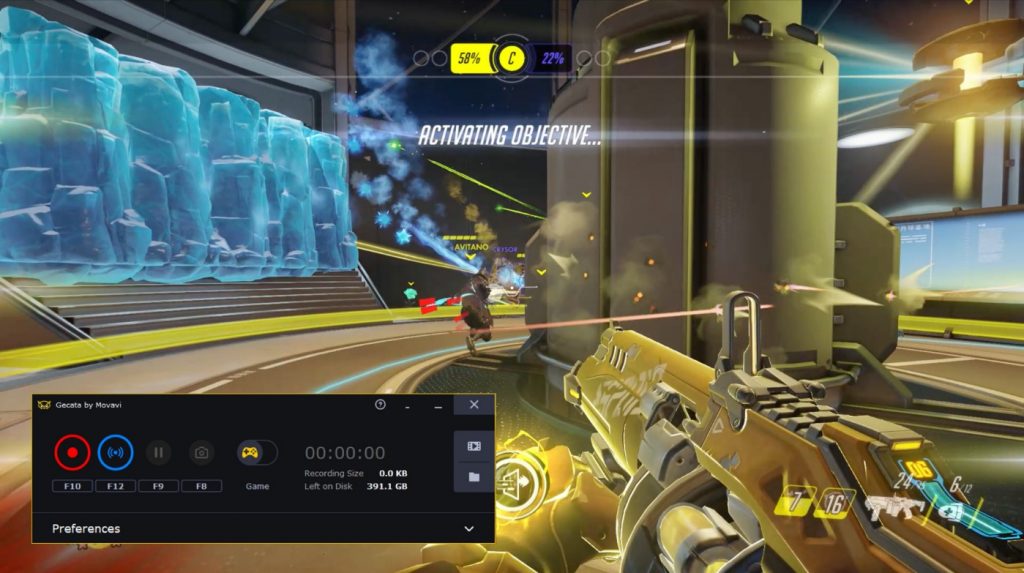 8. Mirillis Action!
Mirillis Action!, a game screen recorder software, is used for recording HD gameplay videos and share with others. You can see the current and average framerate (FPS) during the gameplay recordings. It uses the FICV (Fast Intra Compression Video standard) video codec, a proprietary of Mirillis, with GPU optimization to provide real-time UHD game recordings.
You can record up to 8K quality gameplay recordings and save the best moments during the game with a single hotkey. There are multiple live-streaming platforms supported by Mirillis Action! including YouTube, Facebook, Twitch, Ustream, Livestream, Aliez, Smashcast, etc.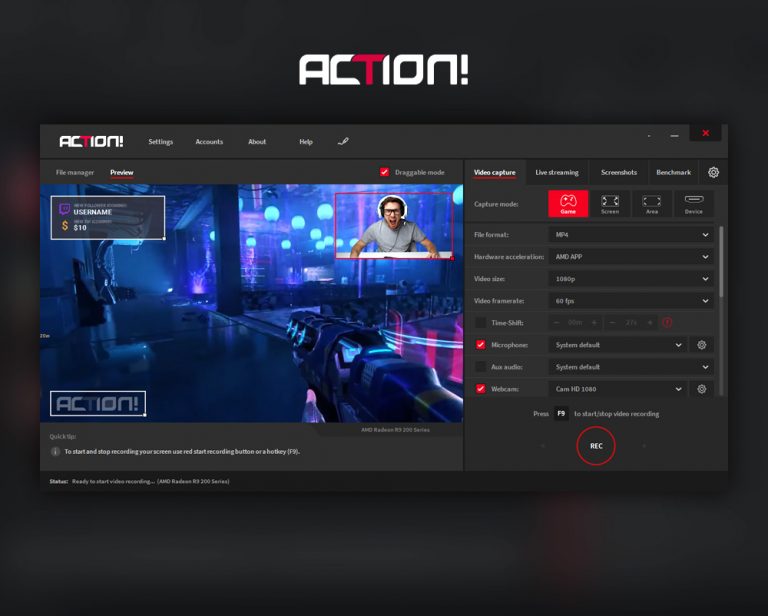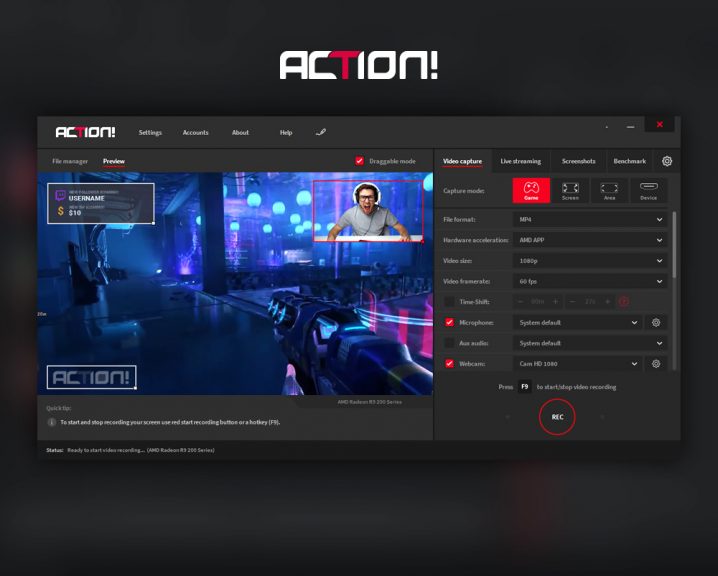 9. FBX
FBX Game Recorder can be used to record high-definition gameplay recordings and stream them easily and smoothly. It provides lag-free and nonstop gameplay recordings and can also be used to record gameplay for web games. You can make instant short clips of your gameplay with a hotkey and take high-quality screenshots to share with your friends.
Using its video editor, you can add GIFs, stickers, sound effects, and more to your game screen recordings. You can also add captions with customized fonts and different effects to gameplay recordings. When doing live streaming, it automatically adjusts itself to your internet bandwidth to avoid jerky moments.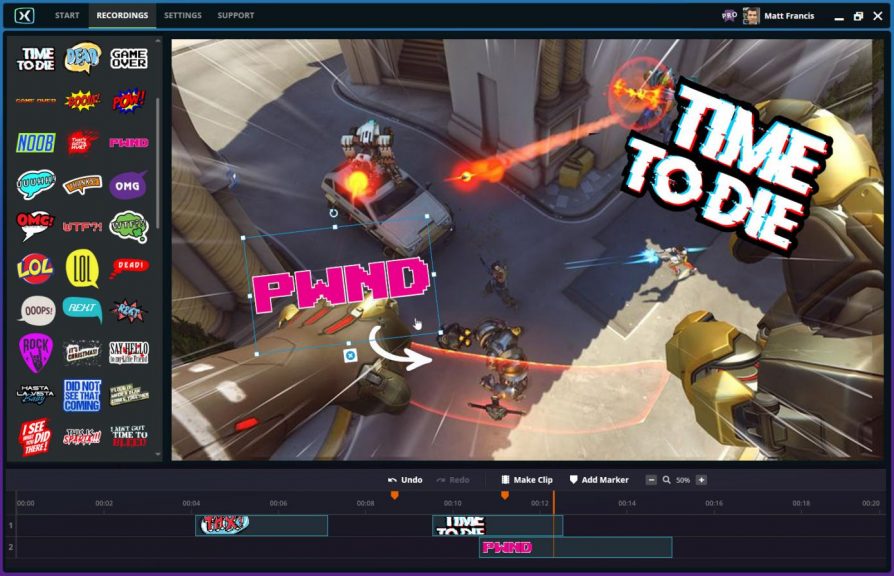 10. StreamYard
StreamYard is a live streaming software that can be used to live stream your video gameplay and create game recordings. It is a browser-based gaming screen recorder, and it allows you to live stream on multiple platforms like Facebook, LinkedIn, Twitter, Twitch, etc. When streaming, you can choose between three resolution modes Low-definition, Standard-definition, and High-definition video modes.
When using StreamYard for live streaming your gameplay, it offers options like comments, banners, brand, private chat, etc. It also has a straightforward interface but doesn't offer a desktop app. The features for live streaming games are insufficient for professional video game streamers, and there is no in-build video editor.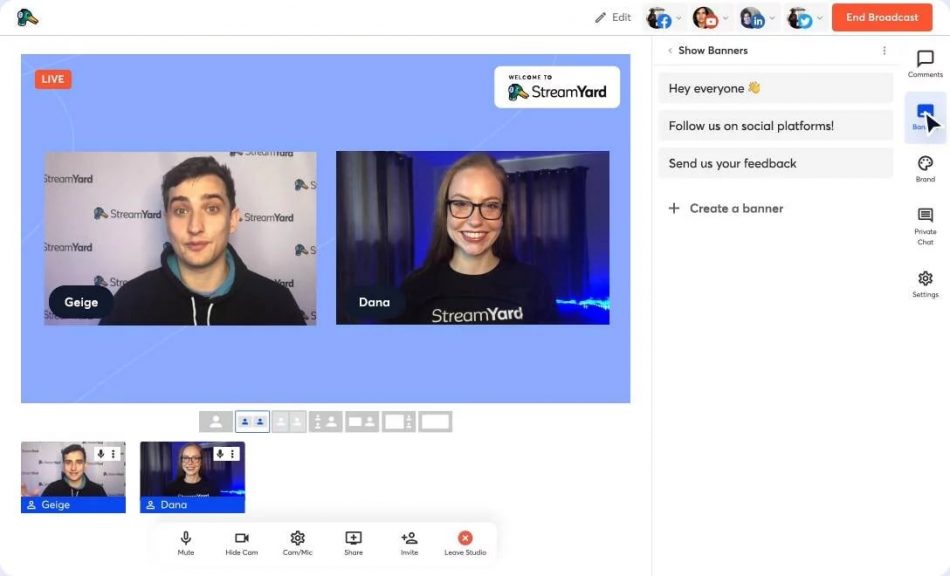 Conclusion
Live streaming and sharing recordings of your gameplay offers you multiple benefits. It means you can play your favorite games, share your achievements with other gamers and use them to earn money. You will need an excellent game screen recorder like EaseUS RecExperts to record or stream your gaming content flawlessly.