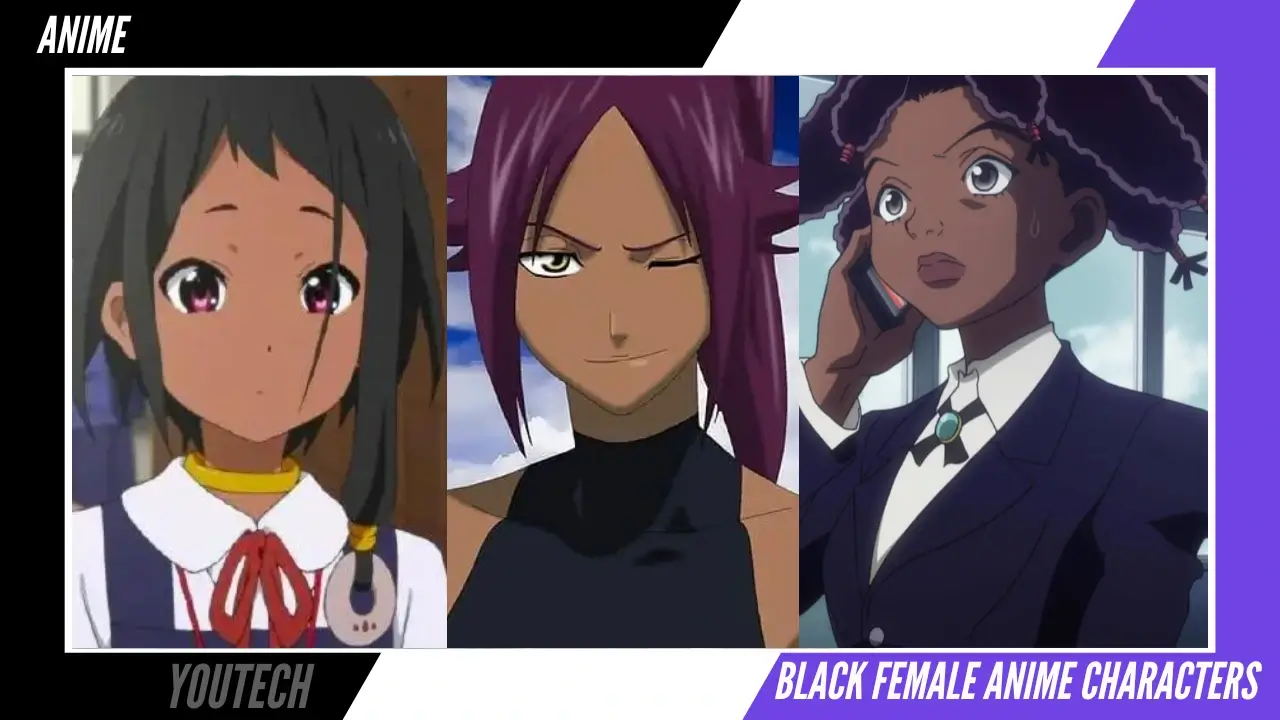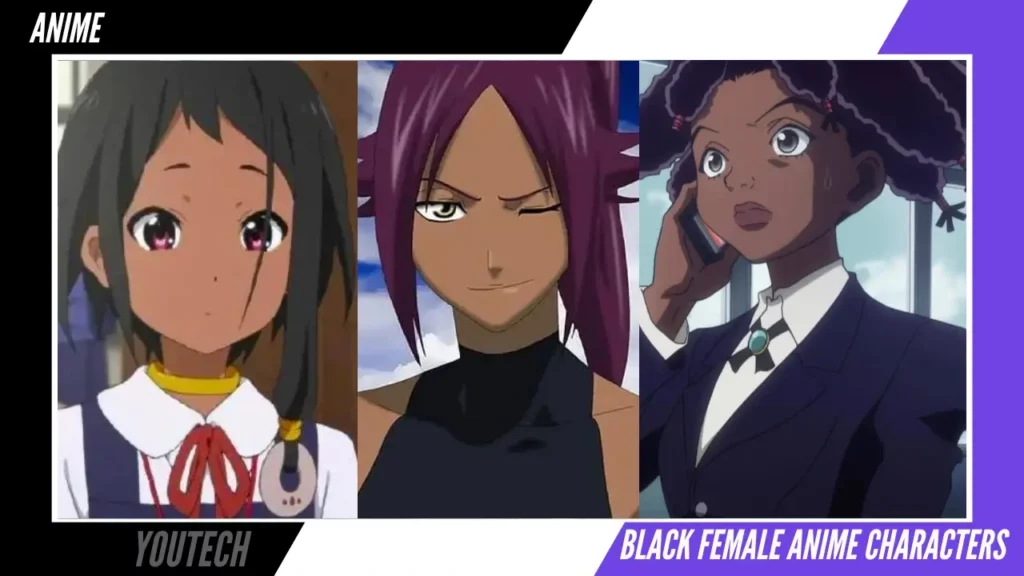 If you are new to anime and if we ask you about anime, what will you first relate the anime word with? Hmmm, you are right; it's an animation. Animation, isn't it beautiful to visualize anything? Now coming to the point, the word anime is actually a shortened form of the Japanese word animeeshon, which means animation.
Why is anime so famous? What are its important aspect? Actually, it combines graphic art, cinematography, and other imaginative forms. Over the year, anime has acted as a bridge Between Japanese culture and Western culture. There are many characters in anime, and here we will discuss the 15 most popular black female anime characters.
List of 15 Most Popular Black Female Anime Characters
Yoruichi Shihoin From Bleach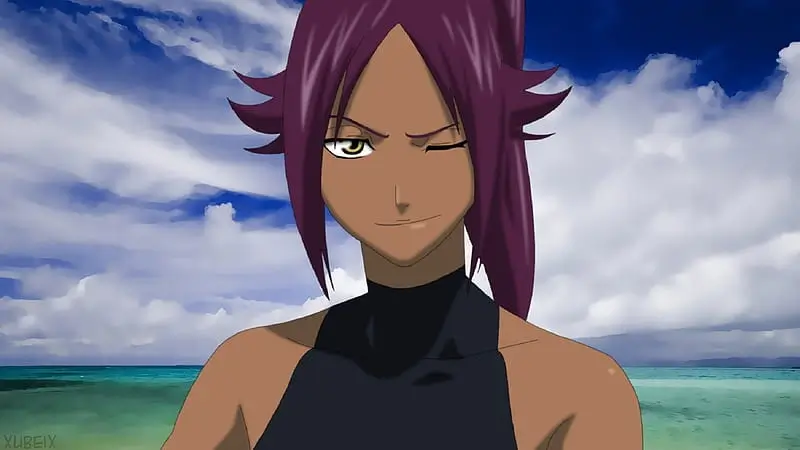 A true anime know her; they can't ignore her. She was the former captain of the 2nd division of the Gotei 13. Yoruichi Shihoin is slender and of average height. She was using shunpo very easily. Do you know what helps her? It's her attire which allows her to stealth and easy use of shunpo. Why is she so famous among anime fans? As she was so witty and intelligent, her aura was some different. However, she was relatively calm and mature too, when the situation demanded. She is one of the favorite characters of almost all anime fans.
S.A.M. From Cannon Busters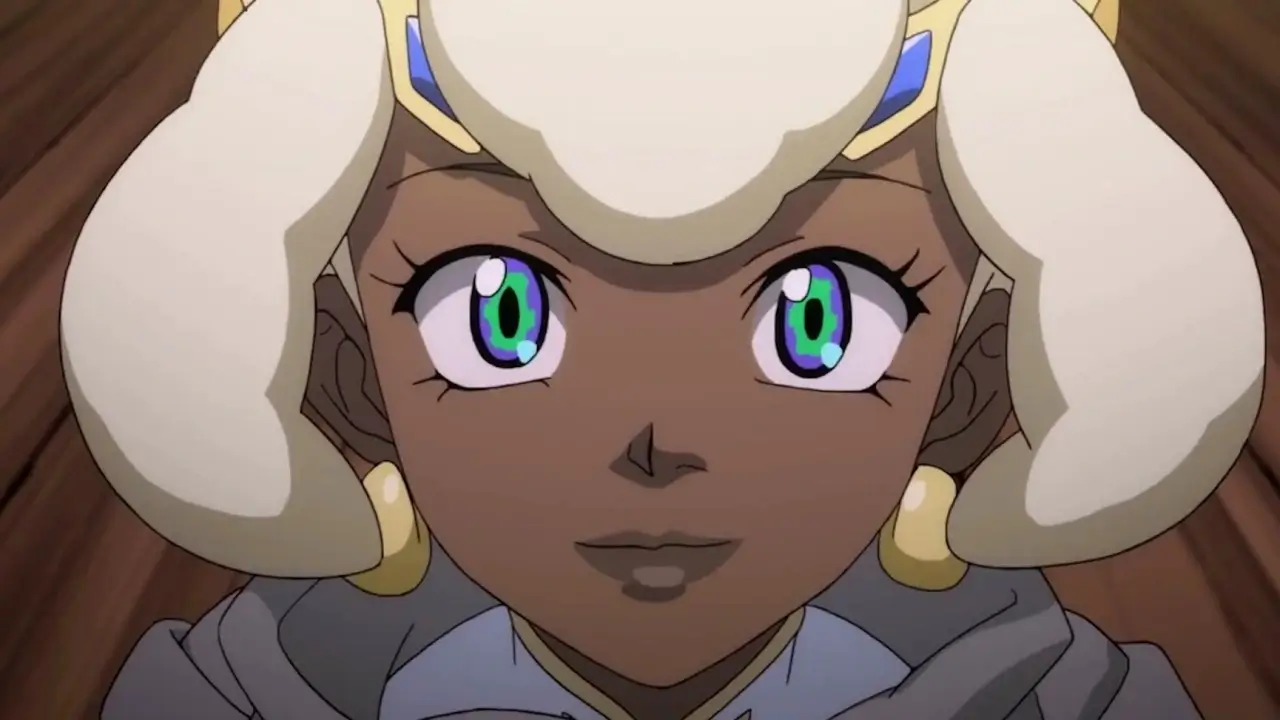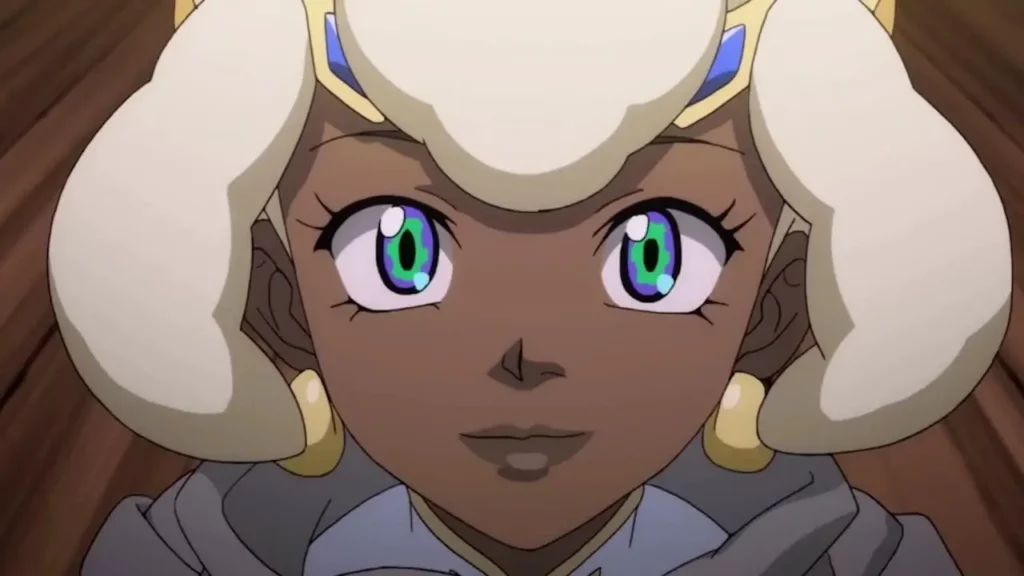 S.A.M stands for Special Associate Model, who was one of the main characters of Cannon Busters. If you notice, in both versions of S.A.M, she wears the same outforms. She is famous as she is capable of taking many forms as a cannon buster, able to shoot cannons from her mouth area, which were really loved by anime fans.
Choi Mochimazzi From Tamako Mar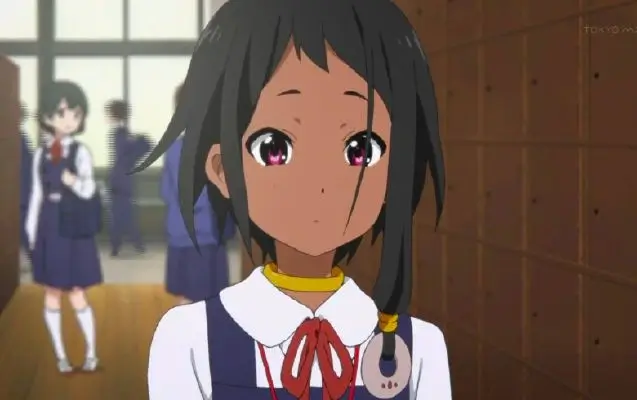 Choi is usually a polite girl and tends to need to repay her debts, such as for the family(Kitashirakawa), allowing her to reside at their home temporarily. Her attire was impressive; it just consisted of traditional, foreign dress and neck accessories. She was also so popular among anime fans.
Coffe from Cowboy Bepop is always very popular among anime. She is a female bounty hunter from the list of black female anime characters. She appears in "Mushroom Samba", in which she runs into Edward. It is also popular because it was banned due to the use of nudity and strong language, but although it was an excellent anime series.
Taki From Soul Calibur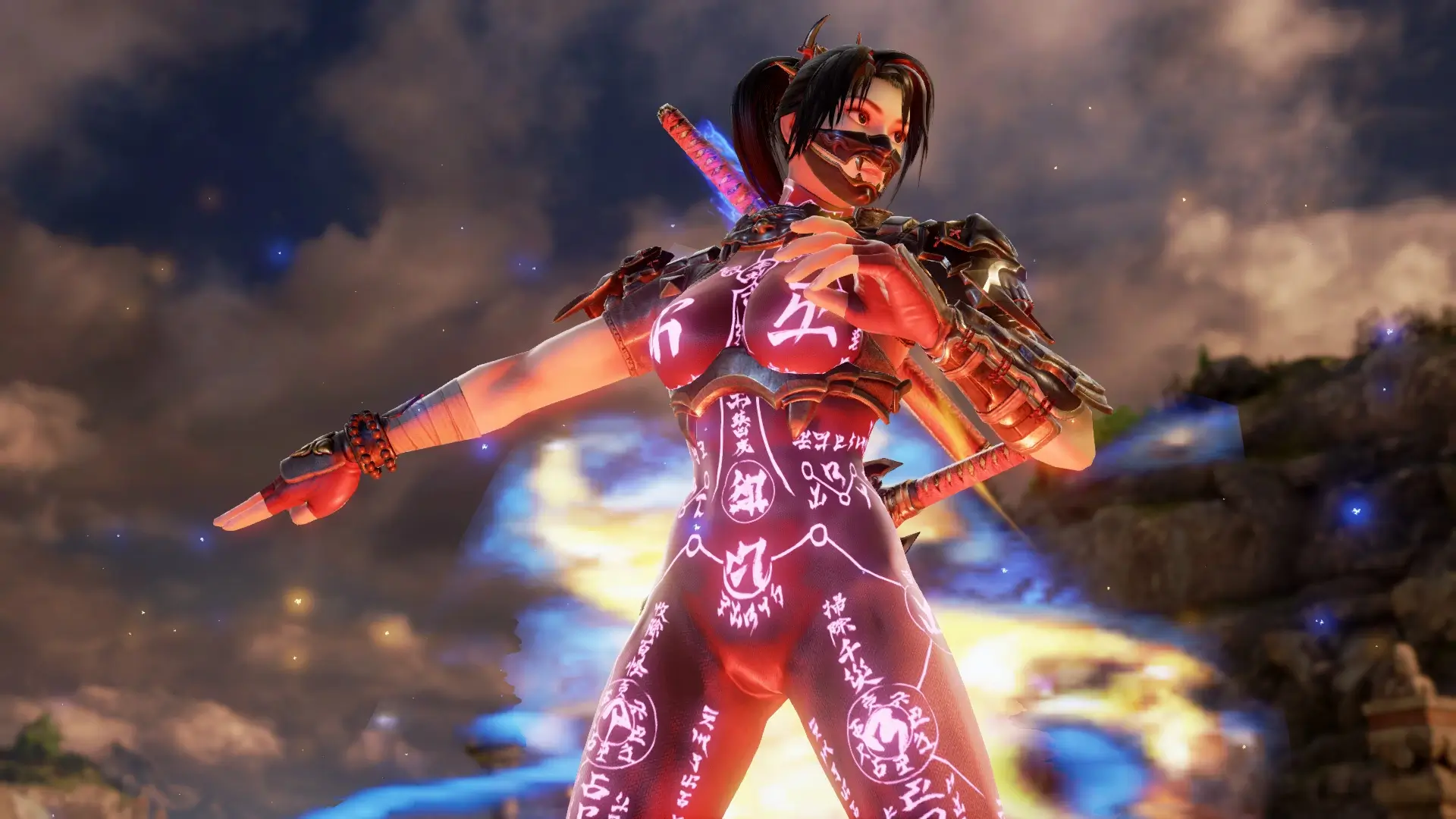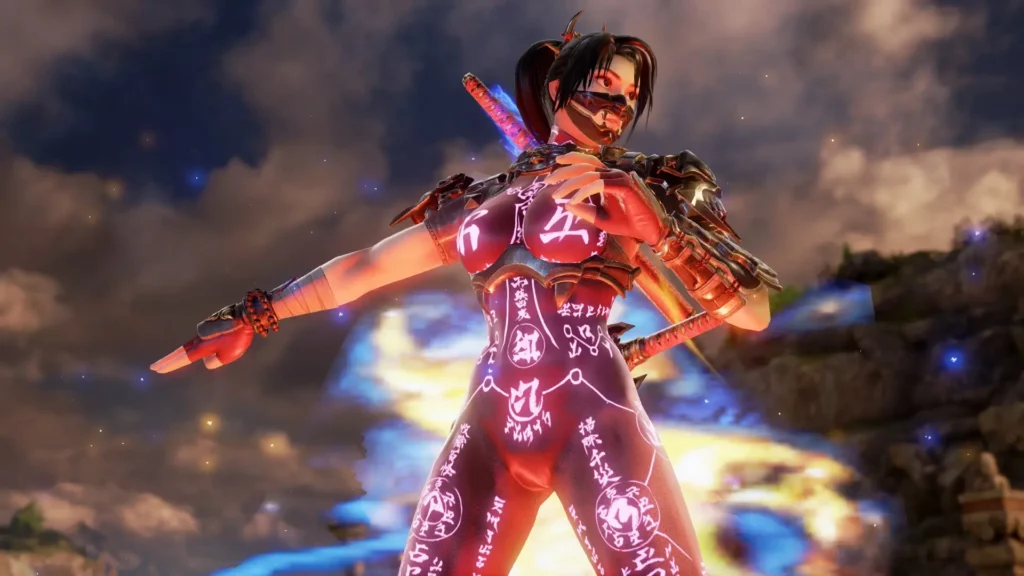 It is a character in the Soul series of fighting games in which her personality was literally the best. As a ninja, Taki puts her mission above everything. She loved to finish the evil in her way. She has a vast collection of weapons like Rekki- Maru, Iron Fan, Jutte, Slicer, Kagenkiri, etc. Almost all anime fans liked her.
Mira Naigus From Soul Easter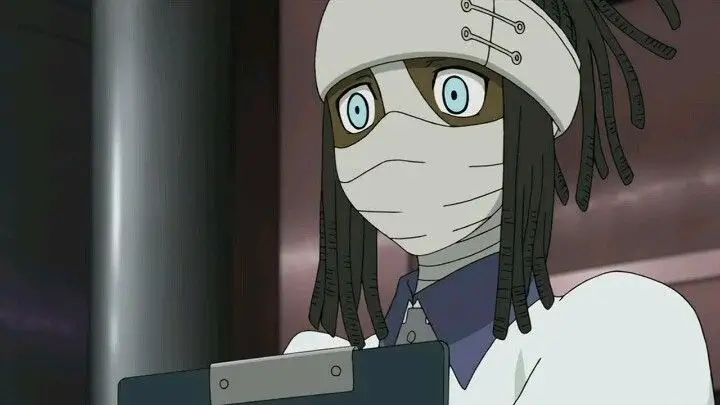 She was the demon weapon partner of Sid Barnet, who was a loyal individual of the Death Weapon Meister Academy. Although, She was a strong believer in following the rules of the book. However, she can appear to be rather cold and somewhat cynical. She appears as a dark-skinned black woman whose height surpasses that of Marie Mjolnir. At the same time, Mira's capability has never been witnessed. Unlike other Demon Weapons, she does at least has some skill in hand-to-hand combat.
Canary Hunter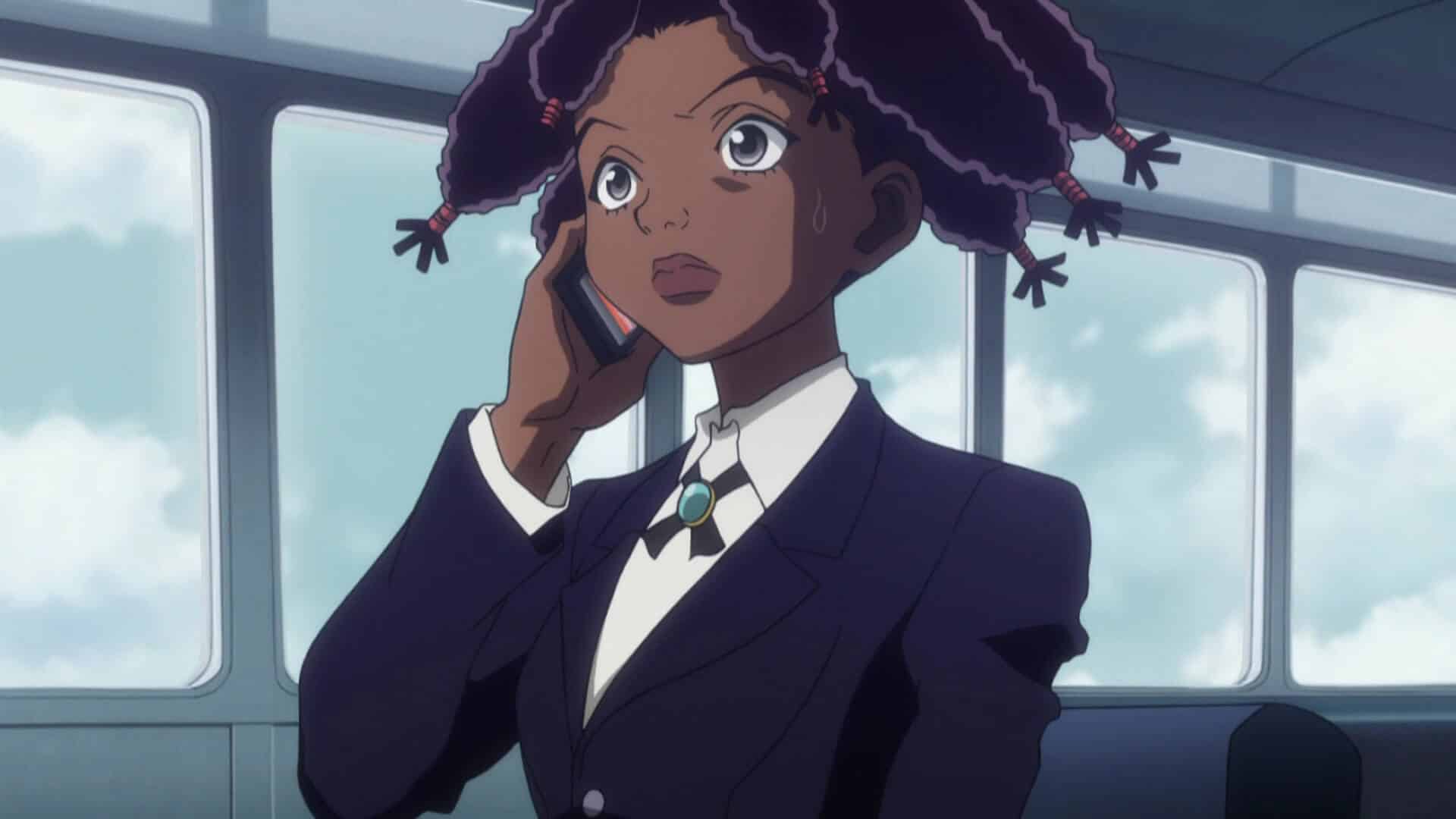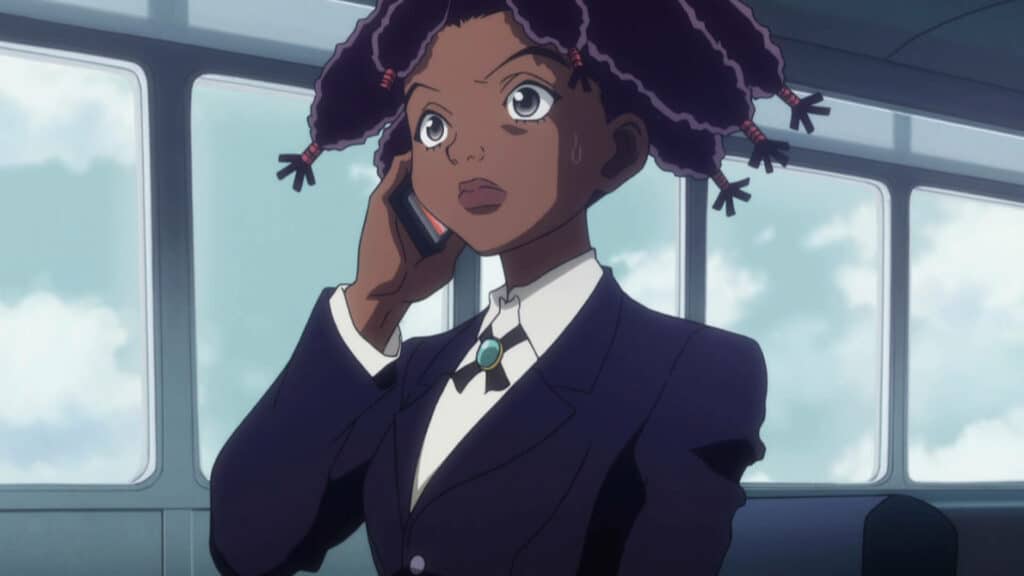 Canary is an apprentice butler of the Zoldyck Family. She is a somewhat mysterious women cause her birthday and her last name are a complete mystery. Literally, nobody knows about it. She grew up in Meteor City, this city was something horrible as the mafia and the Phantom Troupe also called their home. When she was only ten years old, she bravely took down a Blacklist Hunter together. She was very loyal to the entire Zoldyck Family.
Her loyalty to Killua has caused her to disobey her orders to different degrees on more than one occasion. She appeared in the two anime series of the year (1999, 2011). She really played fabulous roles. Her role was so positive among people, Even though We guys are her big fan. It was so much fun, especially since the 2011 year series was the best.
It was a serious performance as everything was perfect; even the graphics were fabulous. Her existence is not recorded in any database, which makes obtaining her information very difficult. She is a very expert fighter. In the 2011 series, she has shown to be adept with assassination techniques like shadow step. Anime fans were so impressed with these performances even though both the year series were beautiful.
Yamir From Attack On Titan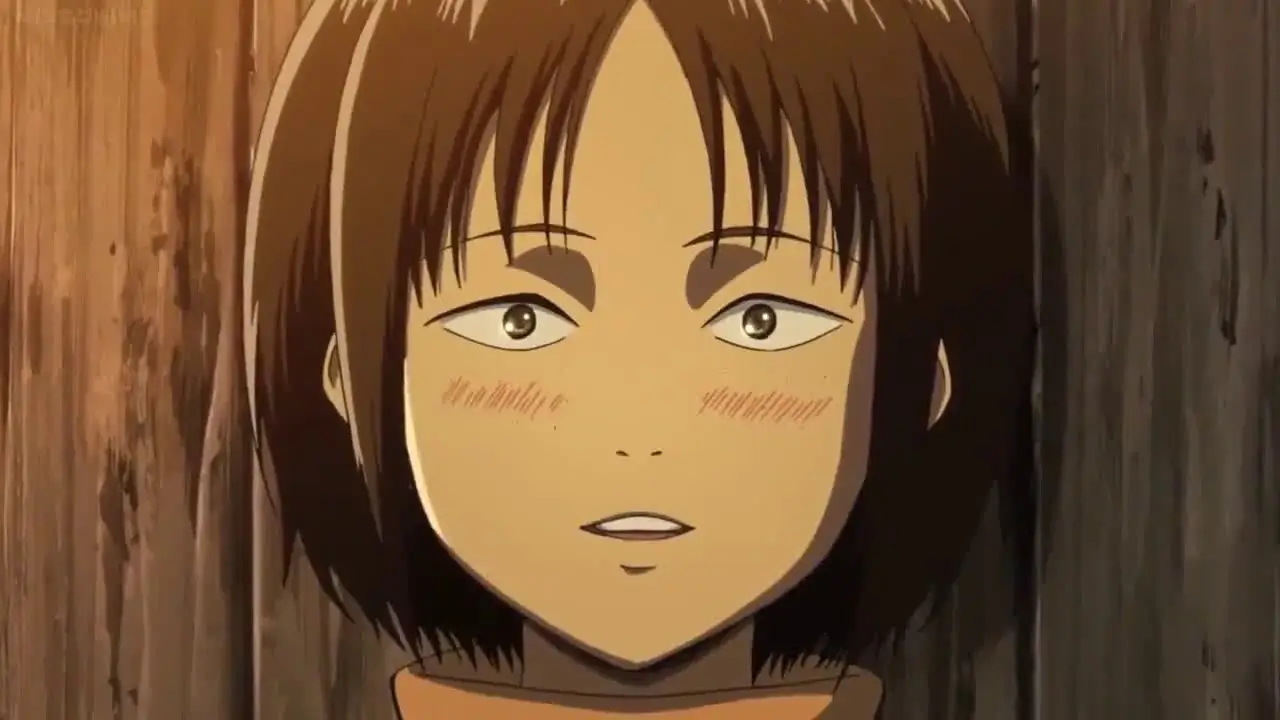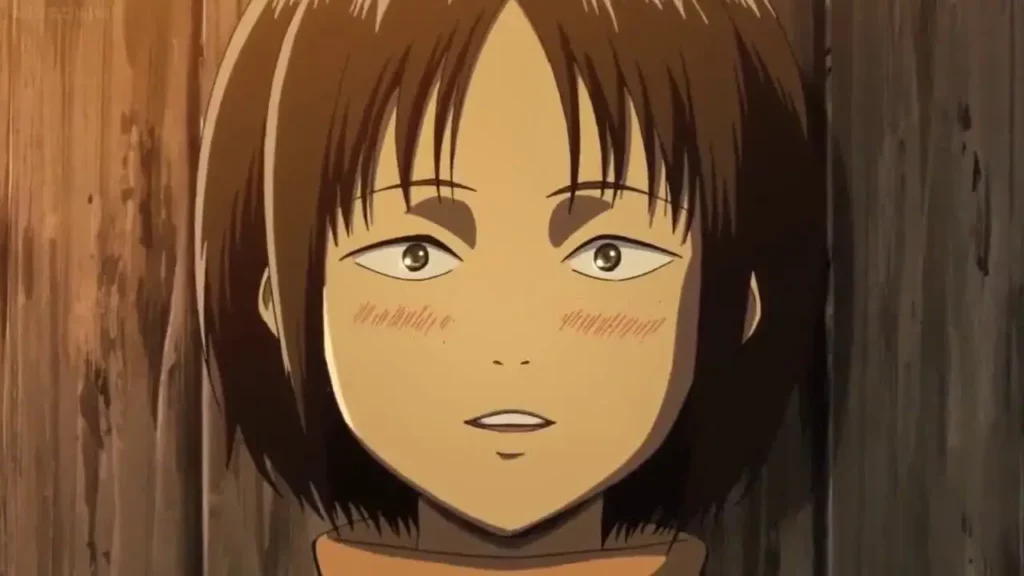 Every anime fan must know about who first obtained the power of Titan. Any guess? Yes, you got it, i.e., Yamir. She was the first person to obtain the power of Titans. If you are a follower of anime, you must be aware of Eldian King. Aren't you??? Yes, she was the slave of that King. Yamir used to have a lot of power as she was a slave of the Eldian King the King abused her ability to bring prosperity to Eldia while devastating Marley and the rest of the world.
It was pretty obvious if you had such great power, any king would use the power of that slave, so it was very sure that the Eldian King was going to use the power of her. And the sad part starts from here; after thirteen years of awakening her strength, she died protecting the King. And we know how the power of her was split. Her power then split into what eventually became known as the Nine Titans. Every fan was so emotional after the death of Yamir; how loyal she was!! She always represented her life for the King, crushing his enemies and bearing his children as he commanded. She is the best; she is unmatchable.
Nina Williams From Tekken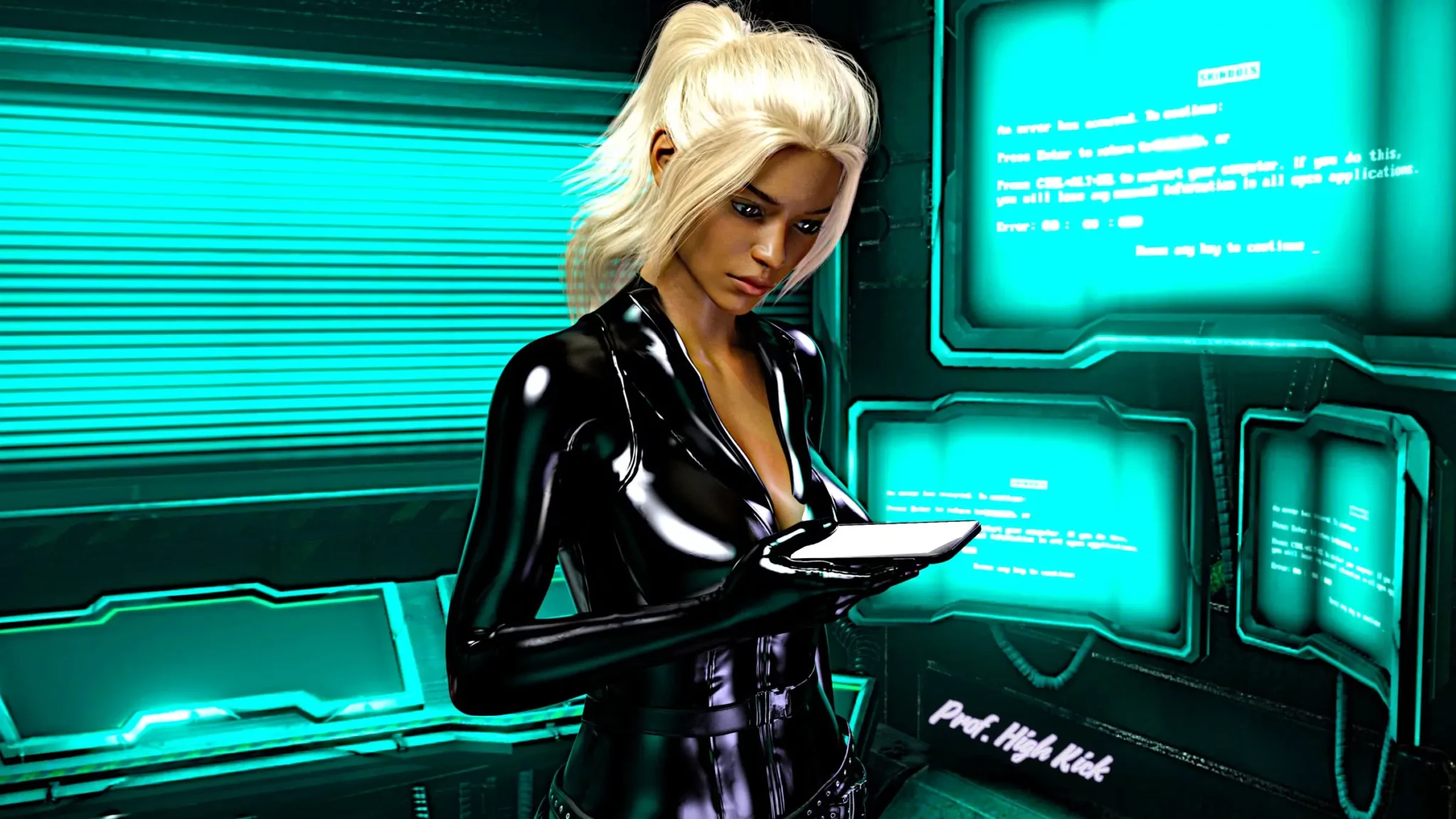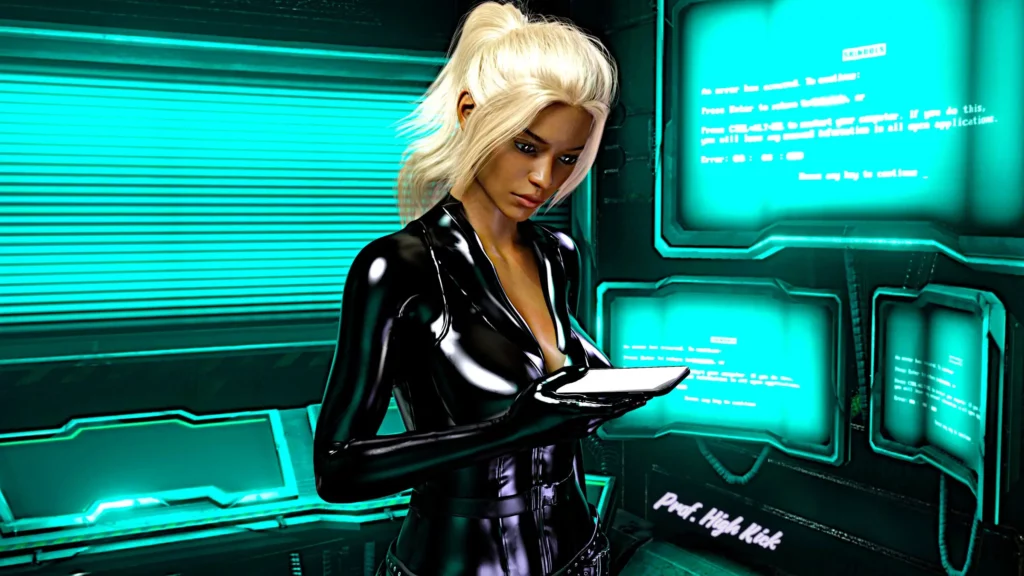 She was blued eyed powerful girl. Her character is so interesting. The best part is that she retains a youthful appearance. Do you know why? As she was preserved in cryosleep for fifteen years. Do you recall when she made her first appearance? Any guess? Hmmm… You are right; she first appeared in the original Tekken Game. Nina has a lethal fighting style. I must say she was a lady of excellent fighting spirit.
You must know the infamous rivalry with her young sister. Can you recall her sister's name? Hmm.. you are right, Anna Williams. If you go through Tekken 2, you must know that Neena and Anna undergo Cryogenic sleep. They experimented upon for 15 years; there was very good reason; any guess?? Yes, you guessed it right, she did, so that both remain young throughout the tournament. Her trademark costume is Catsuit.
Tifa Fantasy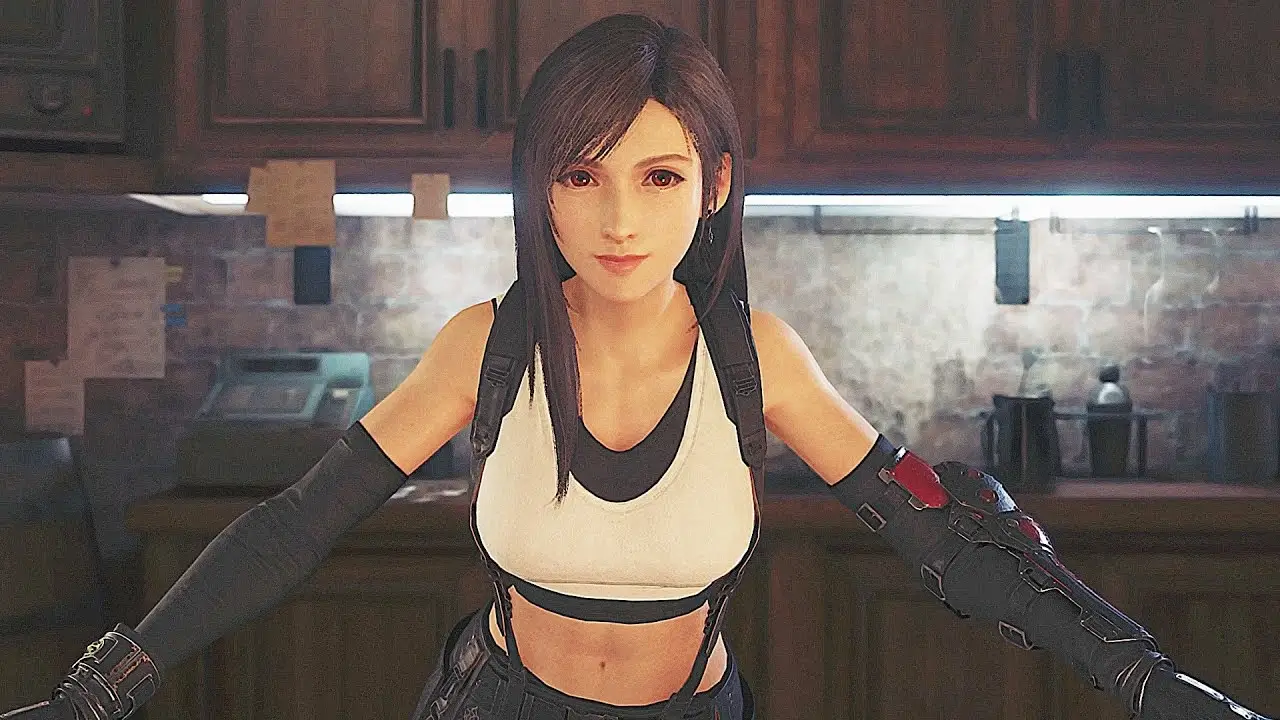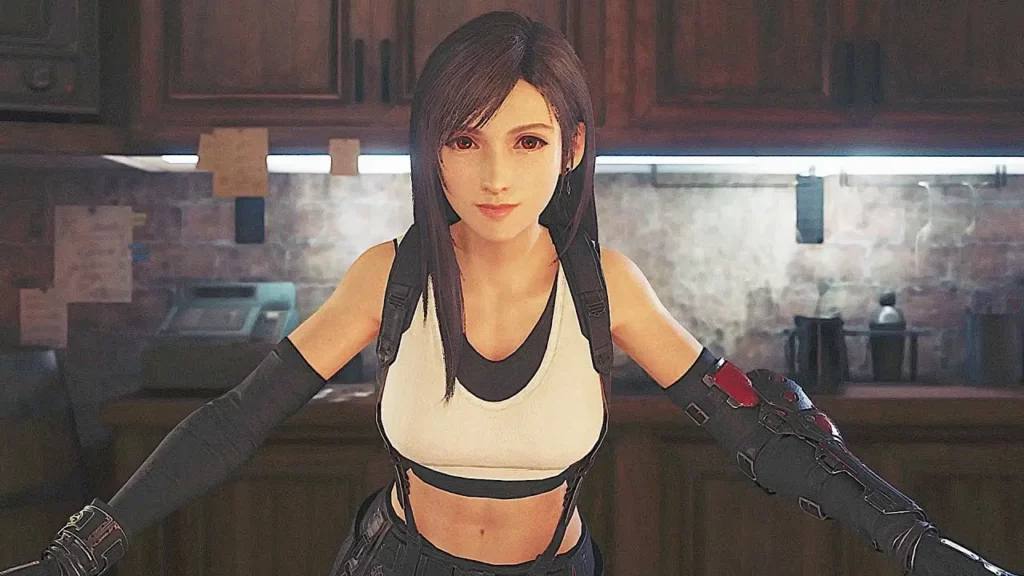 If you have watched the Final Fantasy VII series, you must notice that she was the most recurring character. She is the playable character in the final fantasy vii series and Final Fantasy vii remake. I guess you must know Cloud Strife; they were a great friend, and she was a member of the resistance group Avalanche. Tifa and Cloud were so helpful to each other. Both always used to support each other. She supports Cloud as his comrade and helps him and his allies fight Sephiroth.
Tifa was great, reserved, moral, and emphatic, and used to act motherly toward her allies. She was kind of a shy person and had a vigorous combat style. Although she was a specialist in close-range battle, she used her fist very frequently in battle. She was also martial art specialist, and Zangan trained her. Tifa is defined by her grief and loss throughout her life. She was literally so motherly to her allies. She was a very much loved character. The action, the graphics, everything was out of the world. I'm literally in love with this series.
Garnet From Final Fantasy IX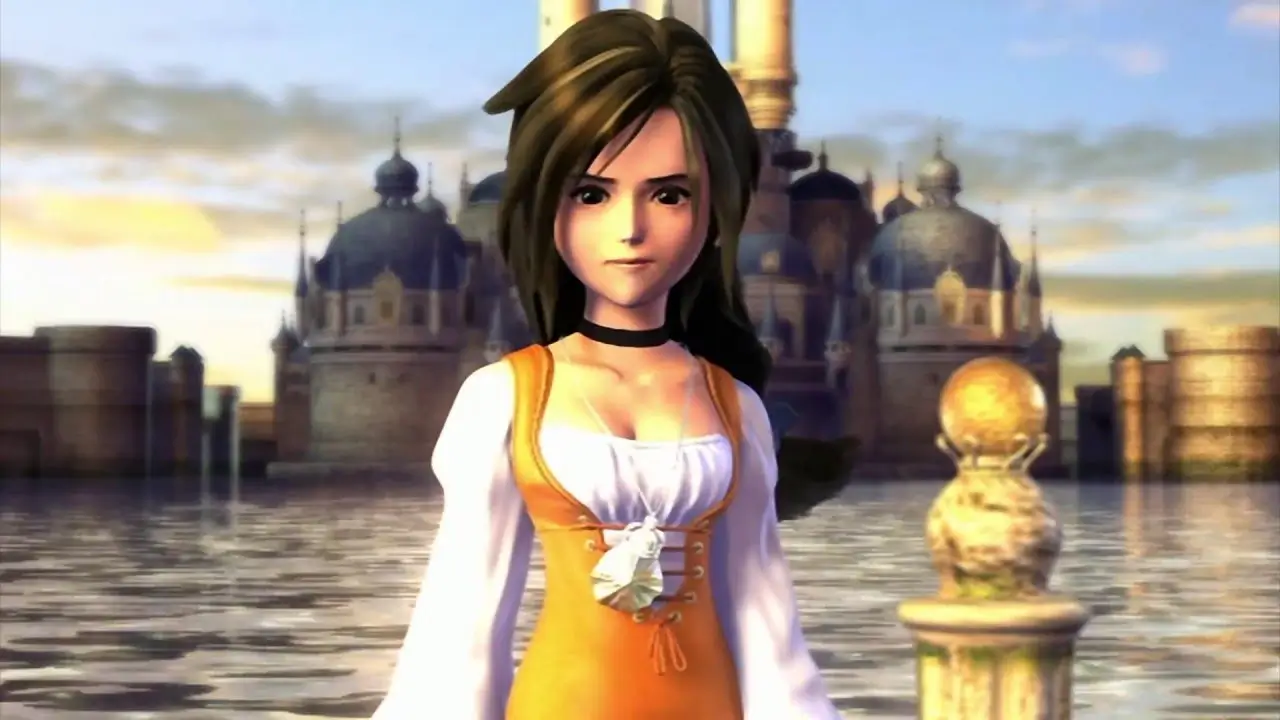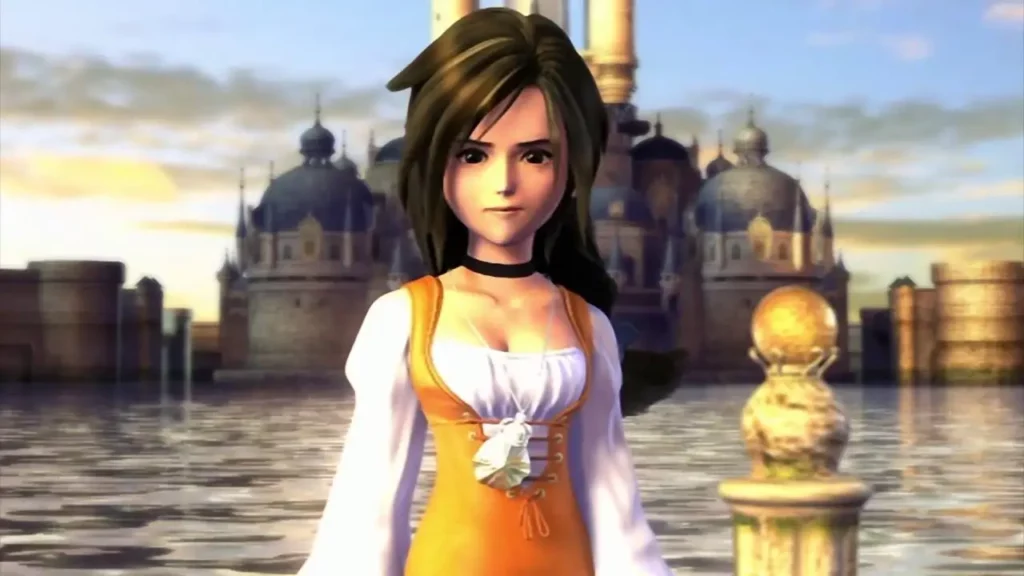 Who doesn't know her? She was fantastic. Garnet is the deuteragonist of Final Fantasy IX and the heir of Alexandria. If you talk about personality, it is not static; it changes throughout the game, and she grows to become more mature and assertive.
Garnet is a quick-thinking girl who is very witty and always finds ways to outwit others to pursue her goals. She is the only character besides Zidane, who is controlled on the world map during a portion of the game. Garnet had brown eyes and fair skin and used to wear a black choker with a large crystal suspended from a long silver pendant, which was so beautiful. Her hobby was Bird watching, and she used to love birds flying in the high sky. Her full name was Garnet Til Alexandros XVII ( adoptive name).
Aaliyah From Soul Calibur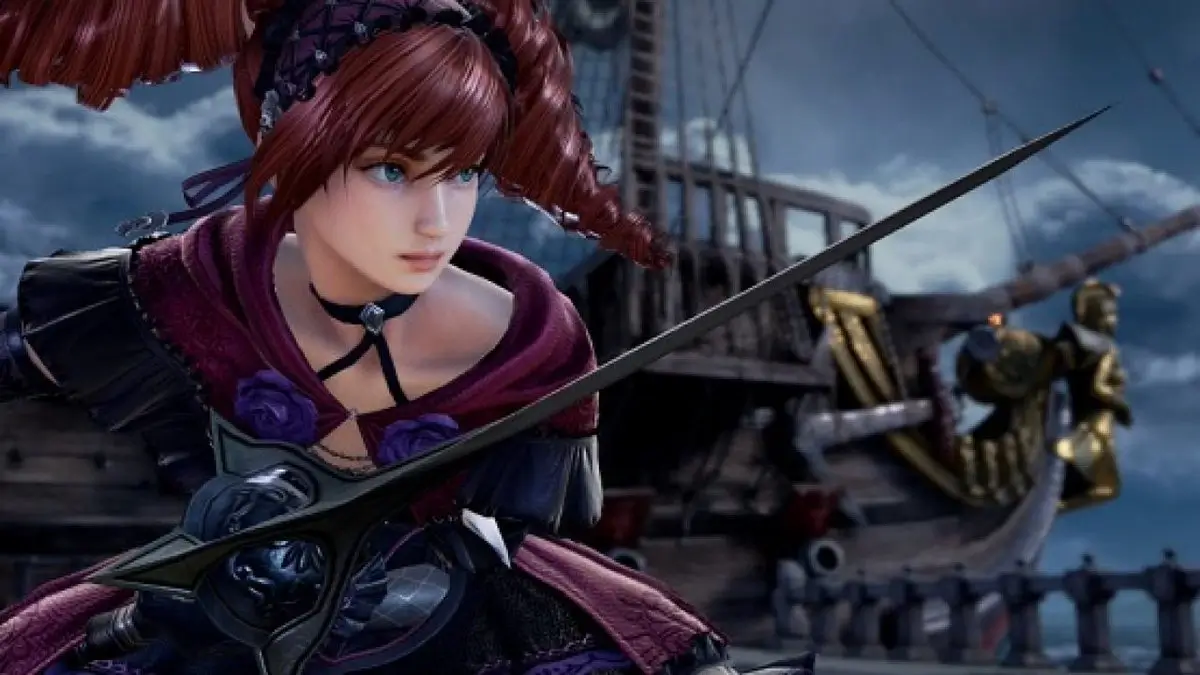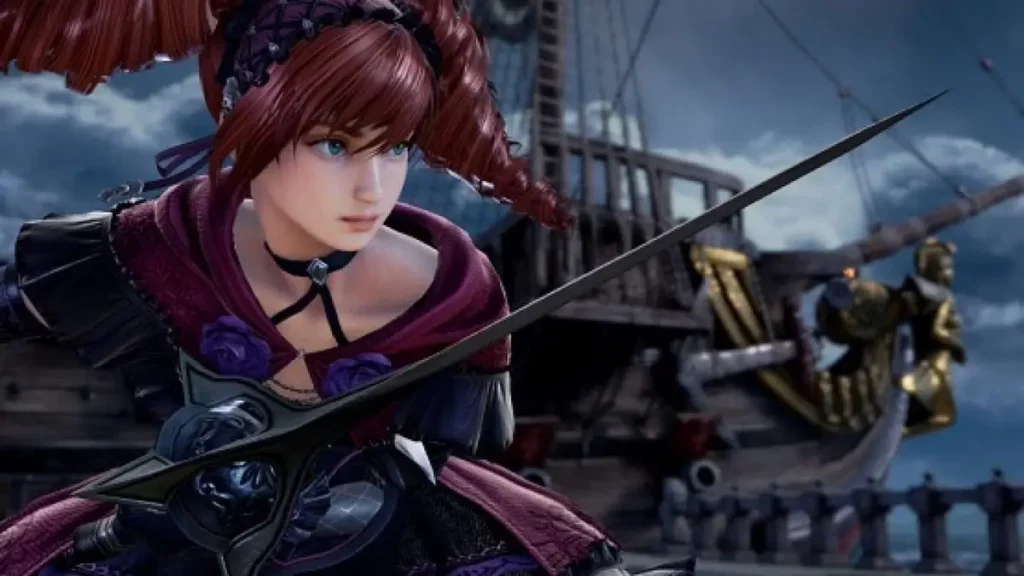 Soul Edge is the central antagonist in the Soul series of fighting skills. It was marvelous series of fighting games. Soul Edge is distinguished by its animated eye. Alliah was always the character from soul calibur; she was so genuine. Her role was genuinely fantastic, and her combat skill was unmatchable. I think you must have heard about Old Royal Halteese Family, hmmm you guessed it right; she was unknowingly the sole survivor of this family. She finds ease in geeting along with the people of this land. Her dress was also so stylish even the girl fan was so impressed with her. She was literally so good there.
Lightning Farron From Final Fantasy XIII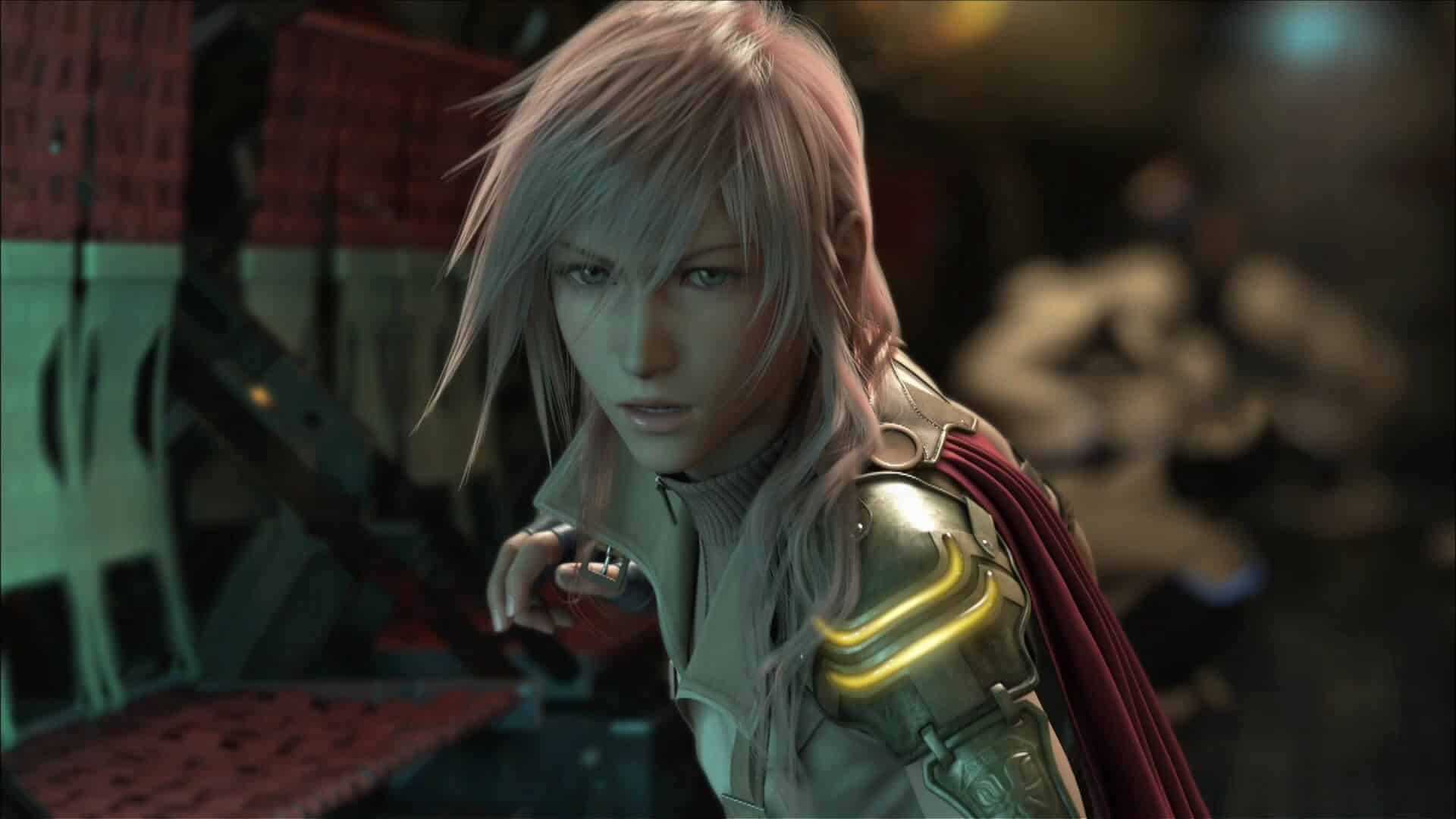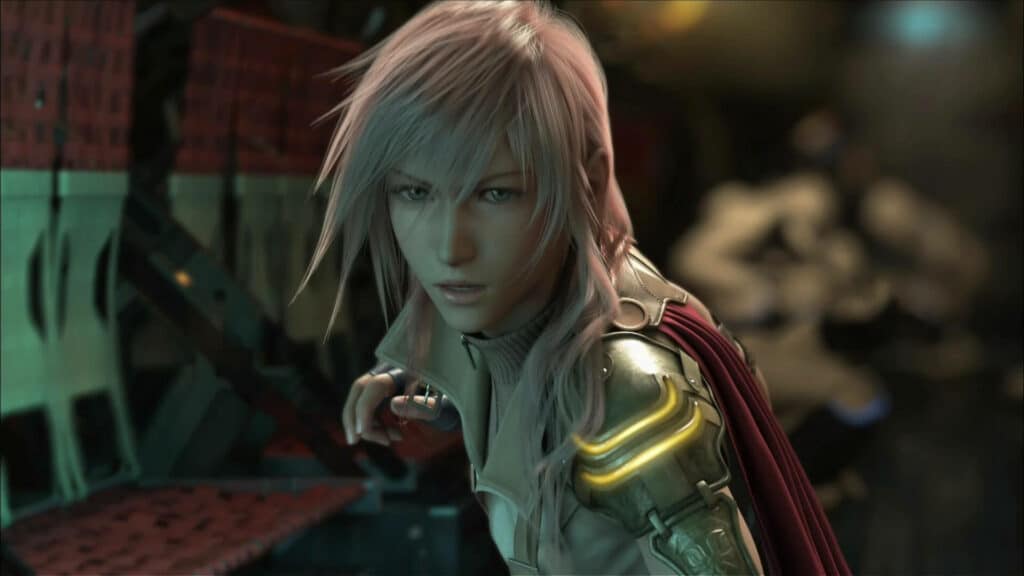 If you are a die heart fan of anime, you must be aware of how significant Lighting plays a role. She is the main protagonist of Final Fantasy XIII. In the final Fantasy, she also has her sister Saga. She used to love her very much. Lighting to be savior, tasked to save the people's souls before the world's end. She was an entirely concentrated and determined girl. Her character was unmatchable.
Serah Farron From Final Fantasy XIII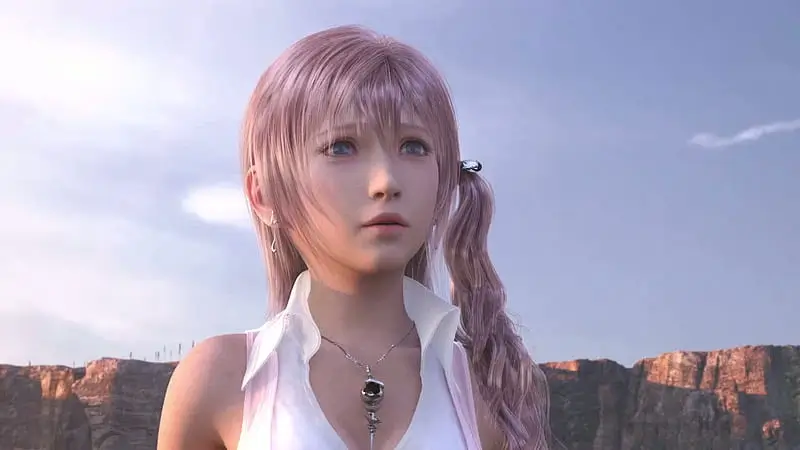 Although she was a supporting character in Final Fantasy XIII and one of the two protagonists of Final Fantasy XIII, she was liked by almost all fans. She also made her appearance in Lighting Returns. Serah is Lighting's younger sister. Lighting accuses Snow of falling to protect Serah. In lighting returns, saving Serah's soul is Lightning's primary motivation when she becomes the savior.
Ivy Valentine From Soul Calibur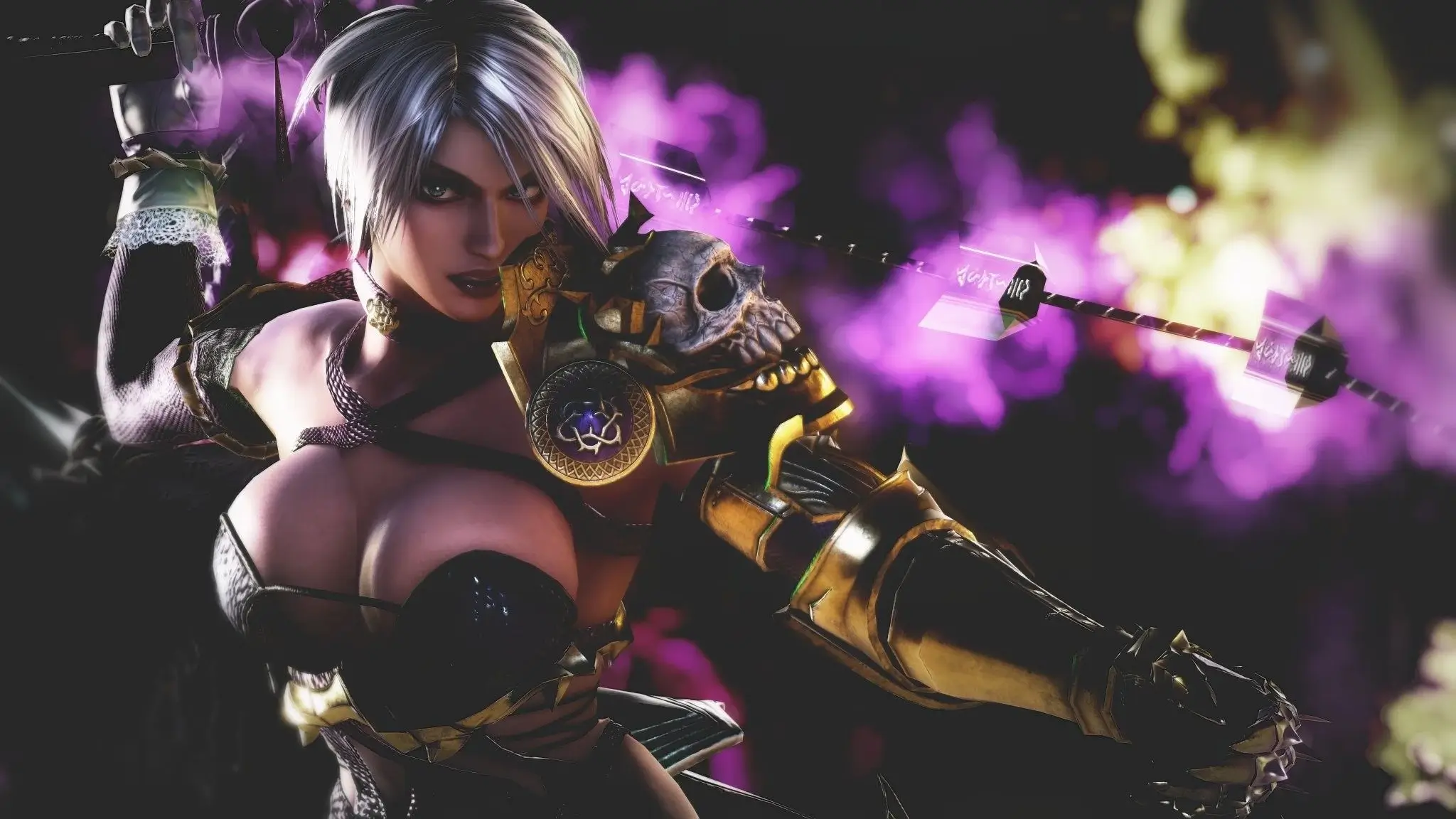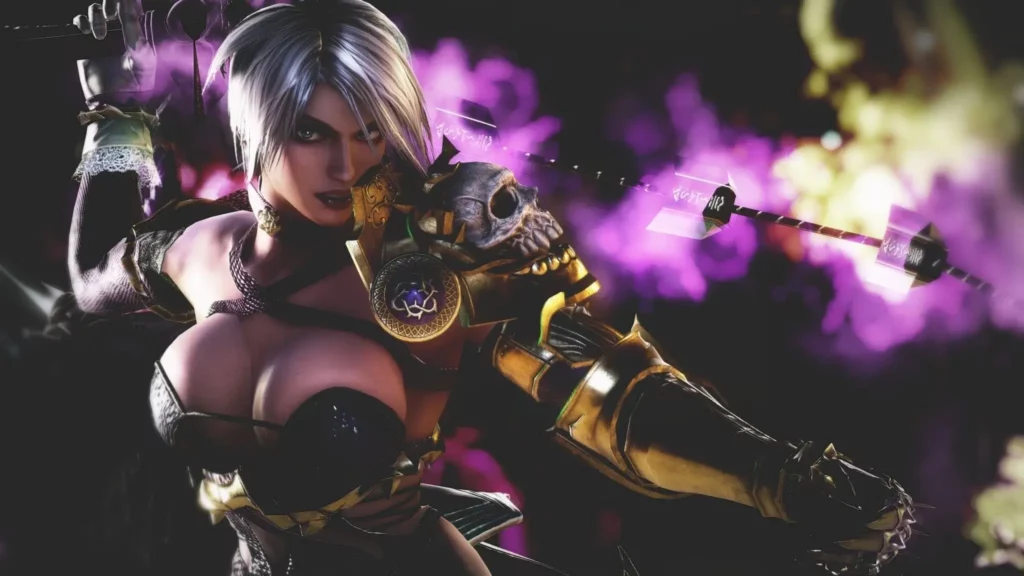 She was the character who appeared in every game since Soul Calibur. The reason was simple; her character was generally pure and enjoyable. She was usually a character in the Soul series. Ivy is considered evil by some due to her Machiavellian philosophy. Ivy also cleared that she doesn't kill for pleasure; she does so for those who deserve punishment and judgment. She had intense combat skills, so she was very much liked by all.
Wrapping Up
Now in this article, We tried our best to give the best possible review of each character. There is an enormous list of the most popular black female anime characters; these characters are adorable. We're sure anime lovers would love it. The entertainment it gives is really out of the box. The graphics are everything you will never realize, whether they are just a character or a person. The aura of every episode is unmatchable. When you talk about black female anime characters, they all have been blessed with excellent combat skills. They consistently receive love from their fan. We hope you loved it. In the future, we will bring a lot. Thanks a ton; keep supporting. Love you 3000.