Does Fortnite need any introduction? Absolutely not but 1v1.LOL needs as this game is quite popular among students as you can play it on school computers and mobile phones as well. By the way, The game is closely similar to Fortnite as it is also a builder game where you have to build temporary platforms to protect yourself from opponents and also have to kill them using weapons.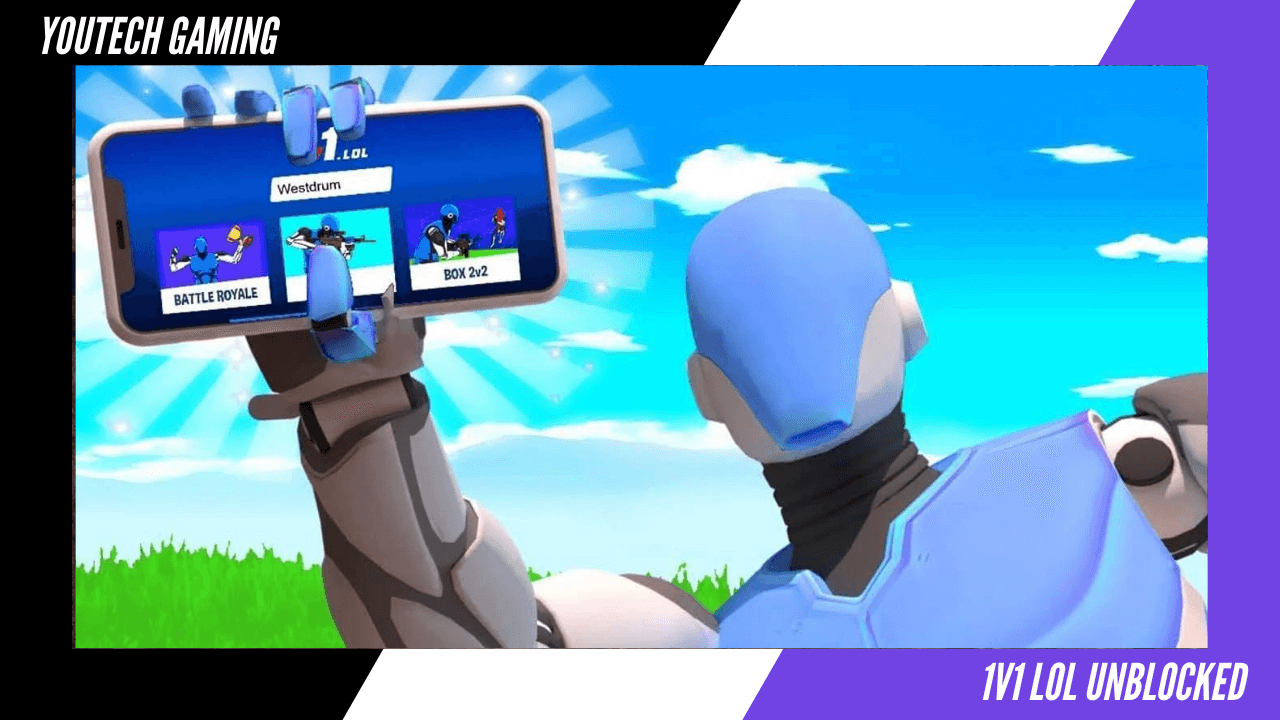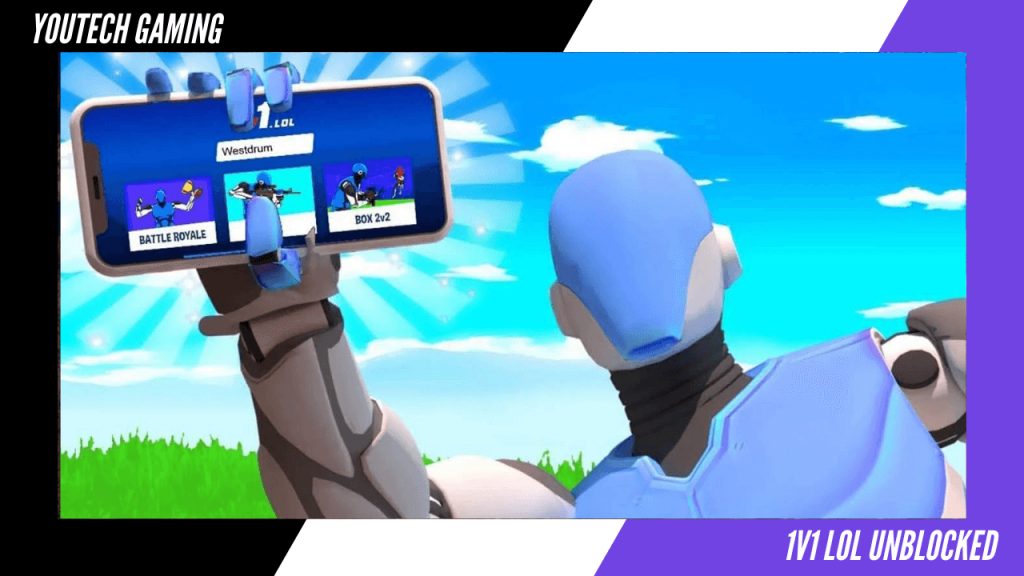 However, You may face difficulties if you're a newbie as the game does not offer any tutorial, so closely analyze your first few games to know how the building mechanism works. And where are guns to attack opponents? After a few games, you will be familiar with the 1v1.LOL, game, and will play like a pro. So, Let's know about the game.
What is 1v1 LOL?
1v1 Lol is a popular multiplayer game where your mission is to kill all the opponents to win the round. In fact, it's a mix of a building game with a shooter where your character can build different platforms to create better places to hide or attack. If you've never played a platform-building game before, you'll have difficulties building them quickly, but skilled players can simultaneously drive and build a complex platform.
Multiple Mode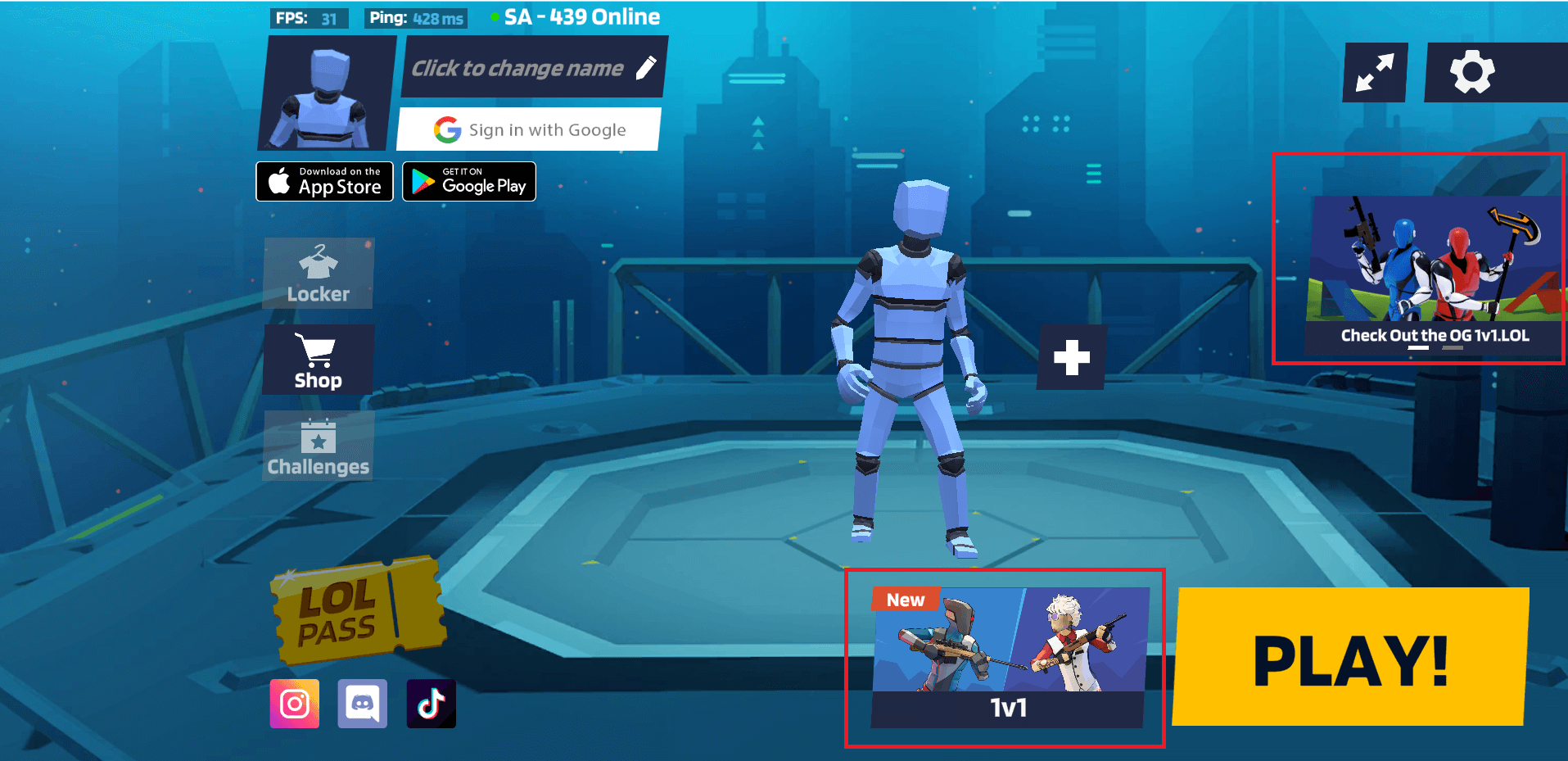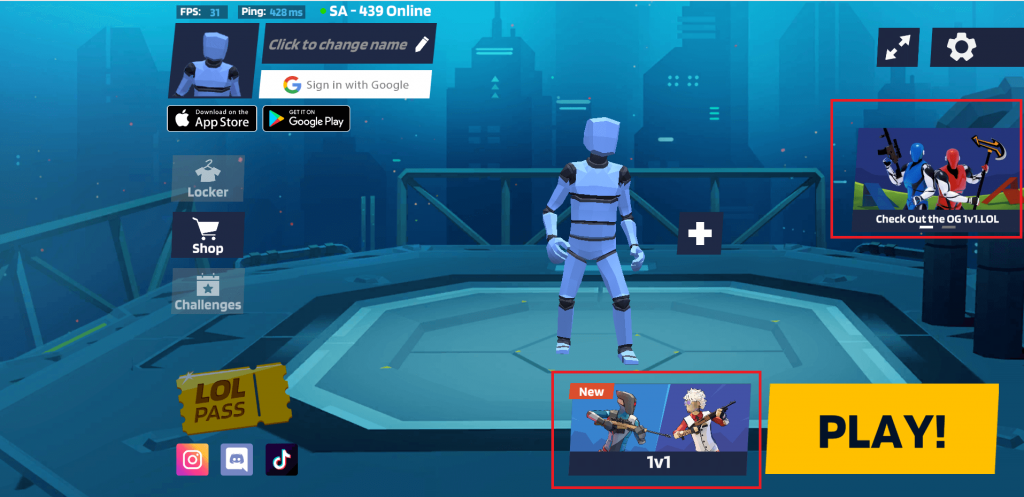 At the start of the game, you have to choose your game mode – 1v1 lol is available in 1vs1 mode as well as 2vs2,4vs4 and battle royale mode.
In Versus Mode, you have to kill all the enemies to win the game.
In Battle Royale mode you have to be the last survivor to be successful.
Many people don't know the best strategy for succeeding in a 1v1 Lol game – they just build platforms hidden inside or just carry guns and try to kill enemies. For me, the best way to win the game is to build a high platform and then jump on your opponent when he is not ready. The game also has a building simulator where you can just practice building platforms and don't have to worry about guns and enemies.
What are the Guns available on 1V1.LOL?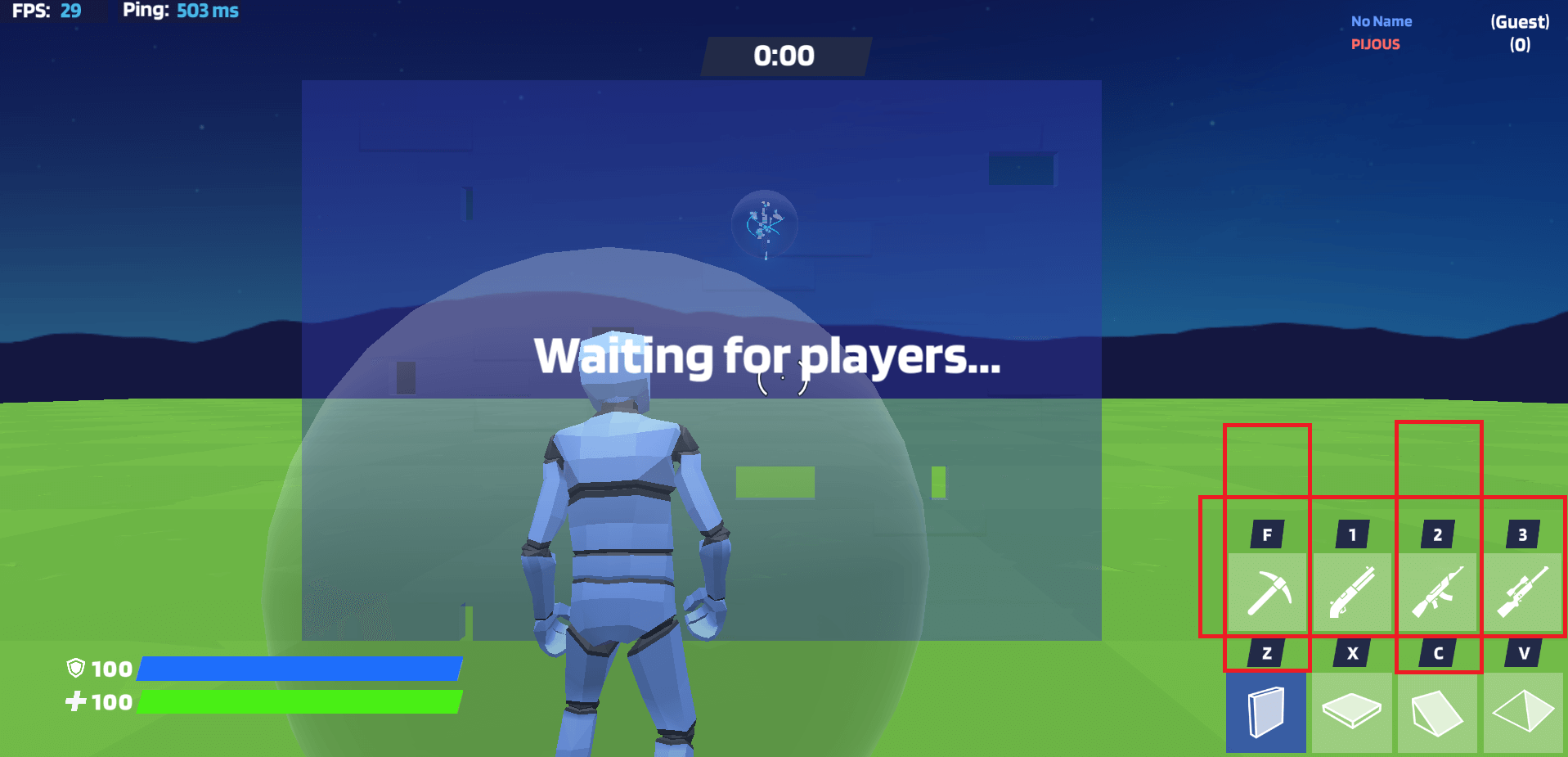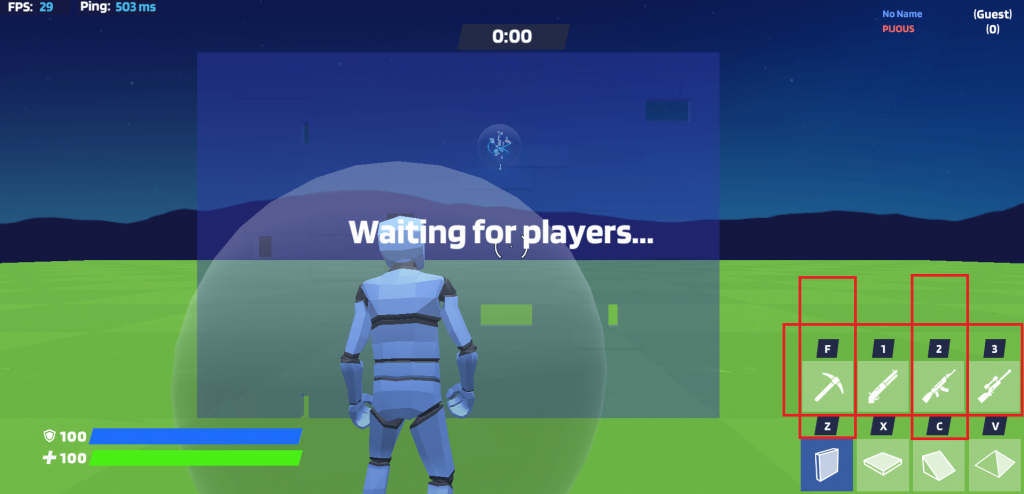 There are not too many weapons are present in the game like in other battle royale games. However, 1v1 Lol is not a battle royale game, but still, there are four weapons present in this game, from a sniper rifle to an assault rifle that is enough to kill enemies.
| Weapon | Damage to head | Damage to body |
| --- | --- | --- |
| Sniper | 250 | 125 |
| Assault rifle | 60 | 30 |
| Shotgun | 200-50 | 10-100 |
| Pickaxe | 20 | 20 |
What is 1v1 LOL Unblocked?
1v1 Lol Unblocked gives you a good selection of weapons, and all of them are available at the beginning of the game. You can also get a sniper rifle to kill enemies in long-range battles. It would be best if you used a shotgun in close-range fighting. Keep in mind that bullets can break the platform if you want to take down your enemy; just hit the platform below it.
There are a lot of different strategies, but I'm sure everyone will have their own style of how to be successful in this game. You should keep in mind that you should always keep an eye on your opponent as he can attack you when you are less prepared. Enjoy for free the full version of 1v1 Lol unblocked in school. Moreover, There are numbers of 1V1 LOL Unblocked games present on the internet some of them are as follows:
1v1 LOL Unblocked Game 76
6969
911
66
How To Build In 1v1 LOL Unblocked?
The game is in open space, and there is nothing through which you can protect yourself, for example, buildings that can be used to hide while the opponent is firing on you. However, 1V1 LOL Unblocked is a builder game in which you can build many things that you can use for protecting and attacking, but you need to be creative; otherwise, you can't create any helpful stuff. Some of the objects you can build are as follows: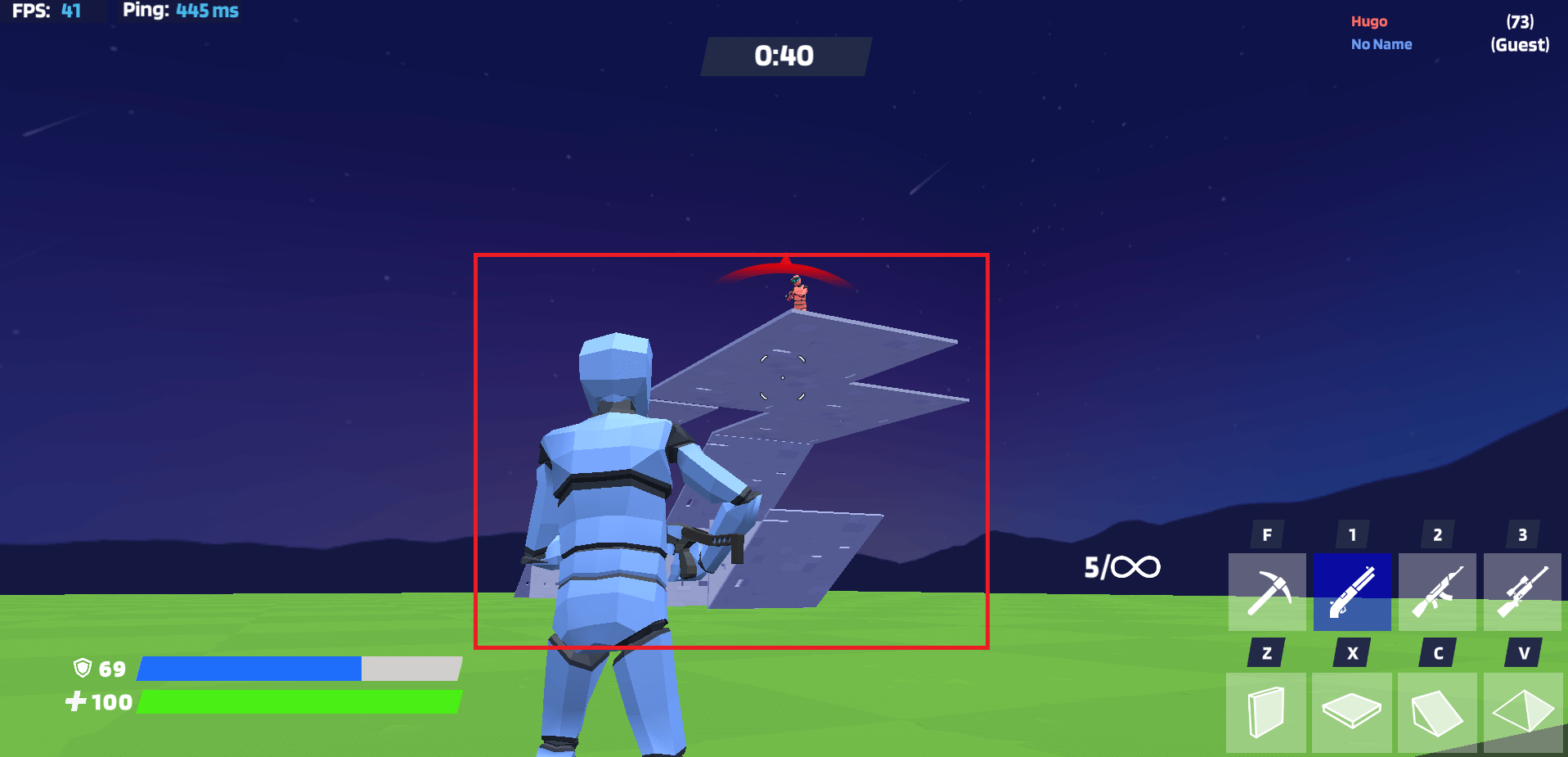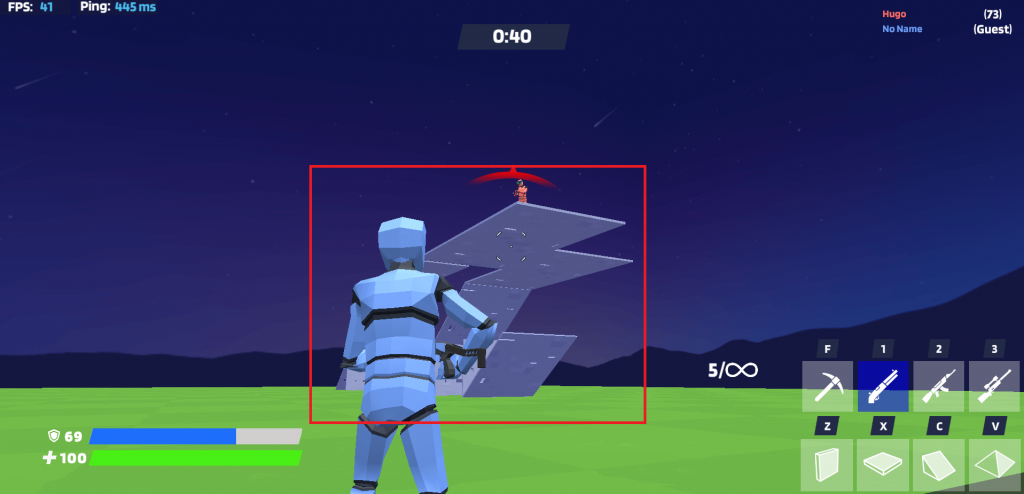 Floor
Wall
Stairs
Triangular roof
By the way, If you're on PC, then it becomes easy to build as you just have to move the mouse in the direction where you want to build, then left-click, and it's done. But, it may be difficult on a mobile device if you haven't played any builder game before; however, as you start playing, you will get commands even on the mobile device. So, You don't need to feel bad if you're on a smartphone.
Play 1V1 LOL Unblocked Game
Below, We have provided you 1v1.LOL Unblocked Game that you can directly play on your browser doesn't matter if you are on PC or mobile; the game will start playing directly.
What is Just Build 1v1 LOL Unblocked?
Just Build 1v1 LOL is nothing but an alternate version of 1v1 LOL that mainly focuses on building rather than on combat. With this game, you can improve your building skills and then use that one while playing on 1v1.Lol Unblocked as here you have to do both fighting and building simultaneously.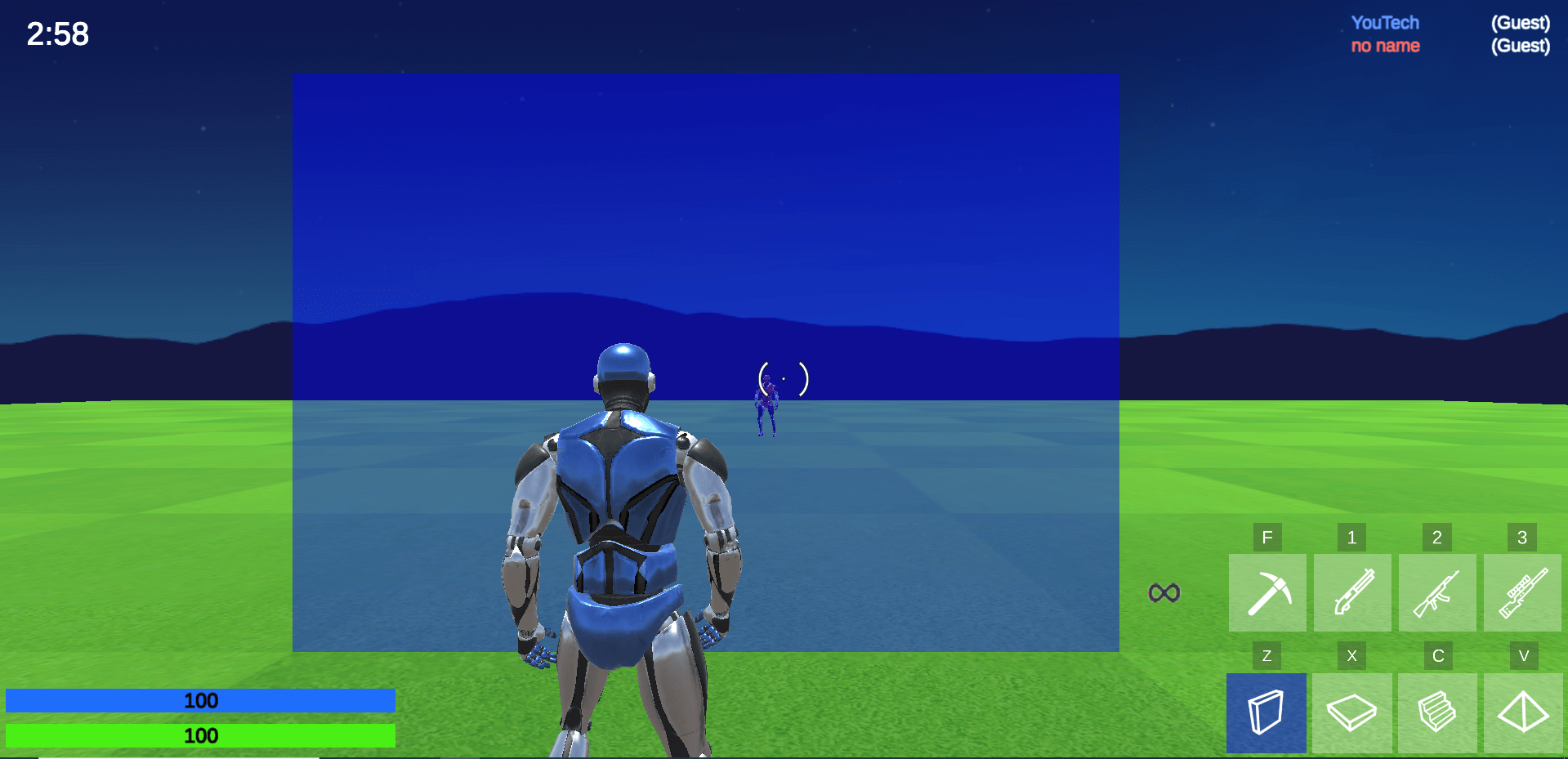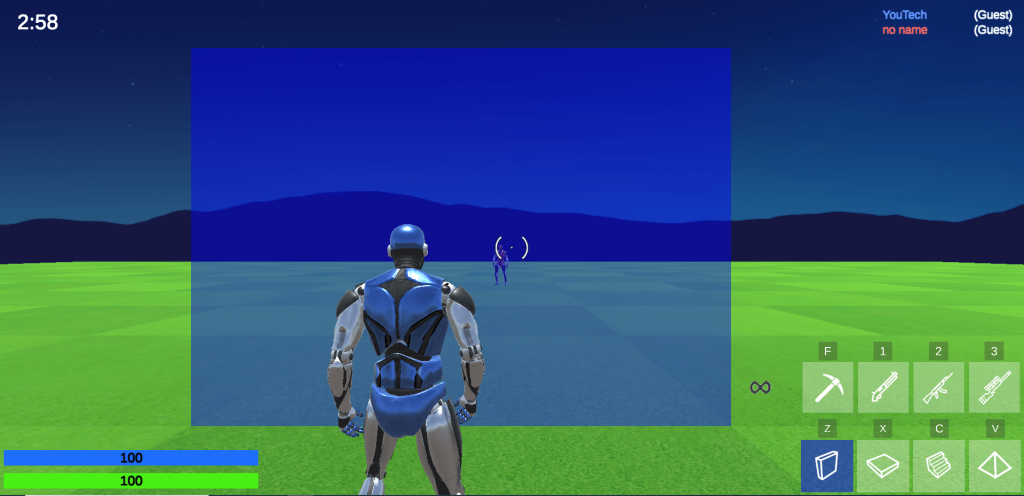 So, You need to have a better command of building. Below had given you the Just Build 1v1 Lol Unblocked games to play:
Wrapping Up
That's it! We had mentioned almost everything about the game 1V1 LOL, one of the best 1v1 Lol Unblocked games and is available for multiple platforms. You can also use 1v1 Lol Hacks like Aimbot to cheat in the game, but that will ruin your enjoyment. However, you can do it as it is up to you whether you want to do it or not.
So, Let's know how you like the article about 1V1.LOL Unblocked by doing a comment and also you have questions then also drop them. We'll be happy to assist you.