Minecraft sandbox environment allows its players to do whatever they want, from exploring to building. Moreover, You can also tweak the visuals to look more realistic or retro video game type using Minecraft Texture Packs popularly known as Minecraft Resource Packs that will entirely change the whole look of the game. But, They will not change the core aspects of the game, as textures are only for visuals and have nothing to do with other aspects.
So, You can try as many new visuals as you want to try, as there are plenty of textures available on the internet. The only thing is that they can be obtained from different sources for different players like Bedrock players can get from the marketplace, while java edition players can get them from anywhere.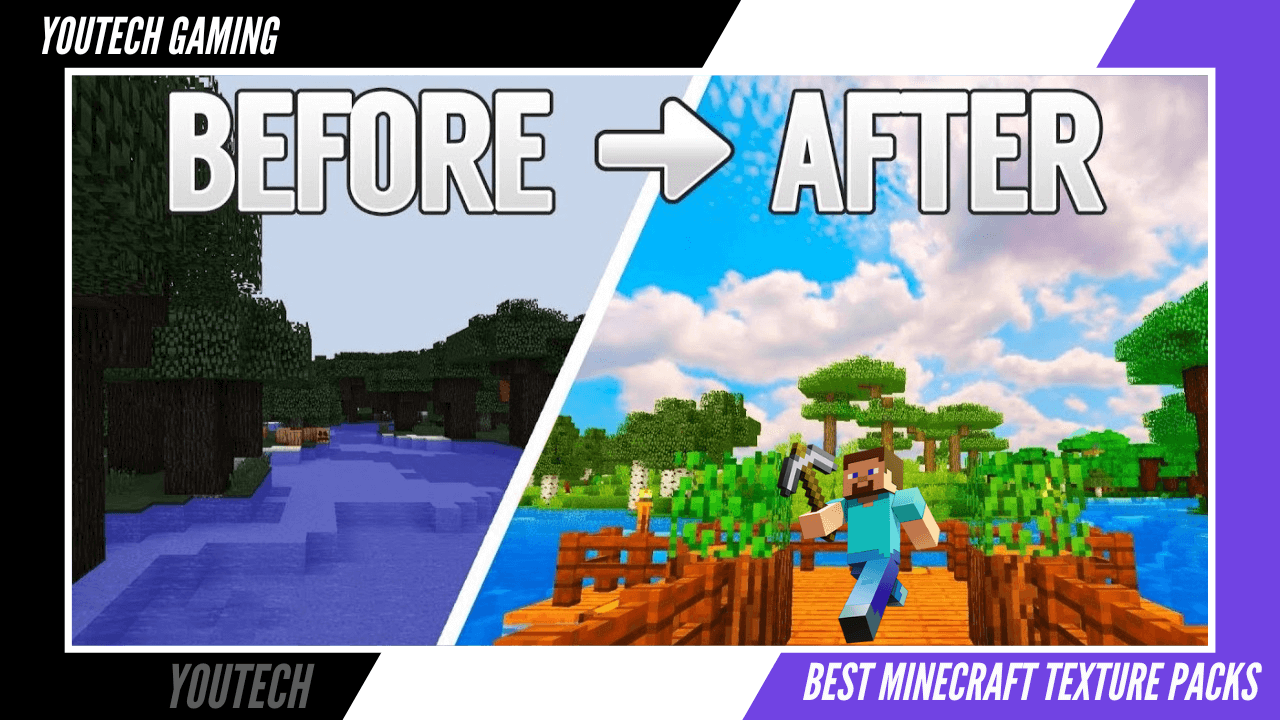 Basically, Java players are at an advantage as they can get from anywhere for free, even though we're going to mention the 10 Best Minecraft Texture Packs with the source from where you can download them. Also, they can easily be activated or deactivated without any instructions. So, Let's know about those texture packs.
10 Best Minecraft Texture Packs
Aren't any other textures better than this list? No, That's not true! There are lots of presents on the internet, and it totally depends on a person's taste, so the list is of the common one which is liked by almost everyone. So, You can try from below according to your taste.
1. Misa's Realistic Texture Pack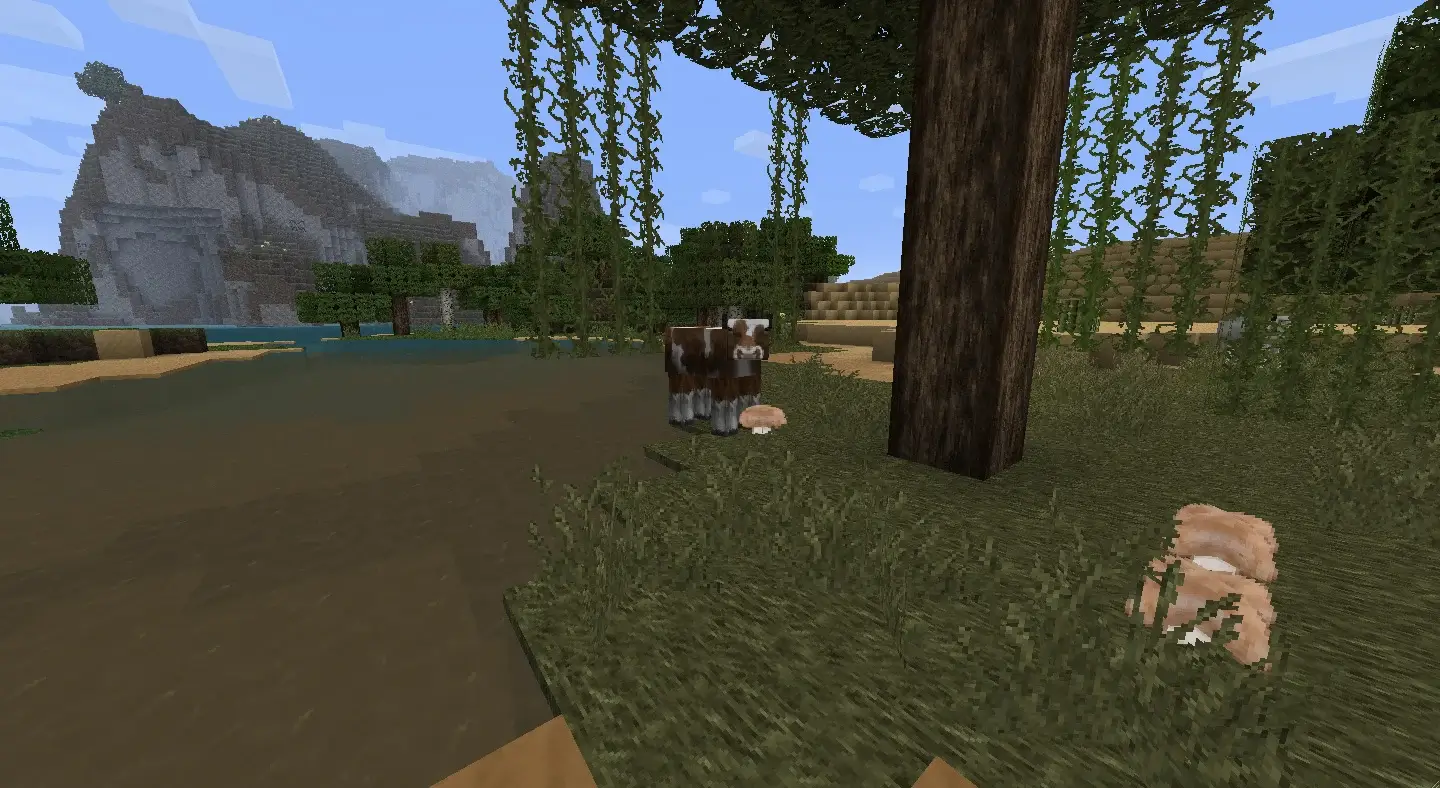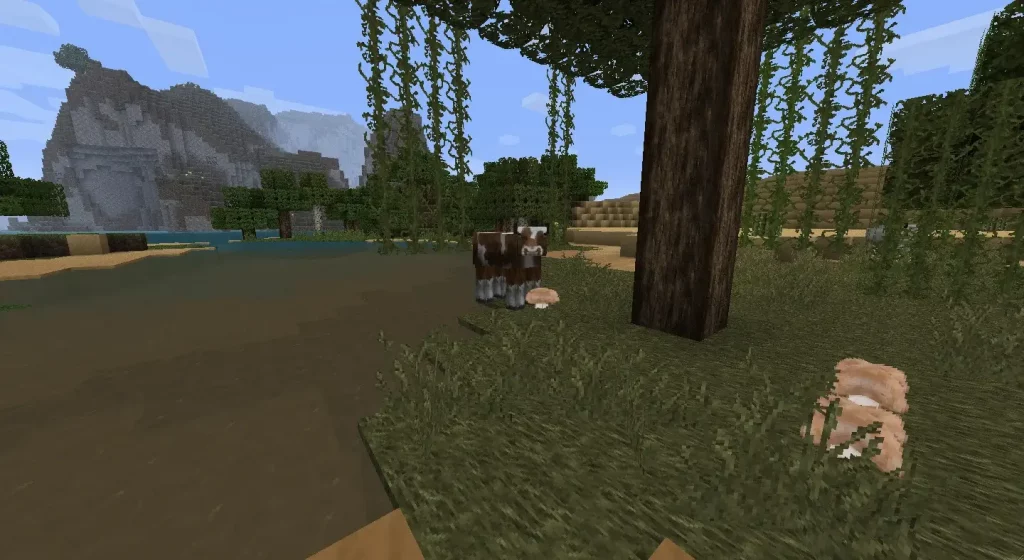 How Minecraft modders made this game what it is capable of even more than that, and Misa's texture pack is one of the ultimate examples of their work that gives the game: high visual graphics and aesthetics aspect which looks realistic.
Moreover, You can make it more stunning by combining Misa's texture pack with shaders that will make the game look like a completely new one, and if you show the game before and after applying the textures to someone who doesn't know about Minecraft and ask Are both games different? Then the answer will be Yes. This is how it gives a complete look when you apply Misa's Realistic Texture Pack.
Focus: Misa will literally change the whole visuals, but almost every texture focuses on some specific thing, and this one focuses more on highlighting greens, browns, and some other things that give a horror-type hint.
2. Sapixcraft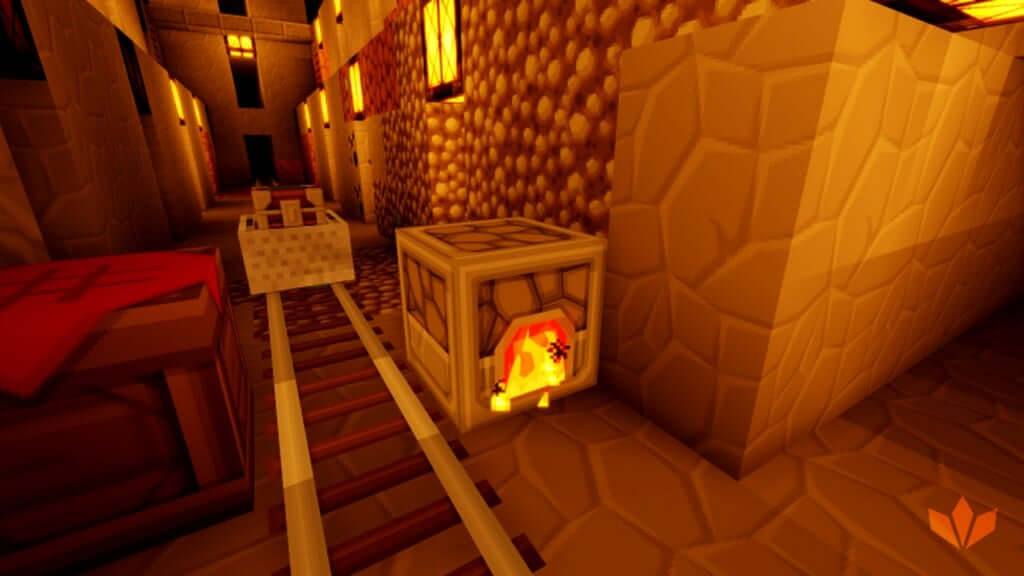 What makes it unique from others is its diamond-shaped design which gives the game a cartoonish style. However, Initially, this texture gave the pixelated type look, which was quite similar to the default one, and with time developers replaced pixelated with straight lines, which often forms diamonds, hexagons, pentagon, etc., that are responsible for the cartoonish look of the game.
Sapixcraft Texture Pack is also a detailed one, as you may be thinking what you will expect from a cartoonish texture so let me tell you how it treats the tree leaves: almost each and every tree leaf is clearly drawn in leaf blocks which gives a fantastic look to the game.
3. Bare Bones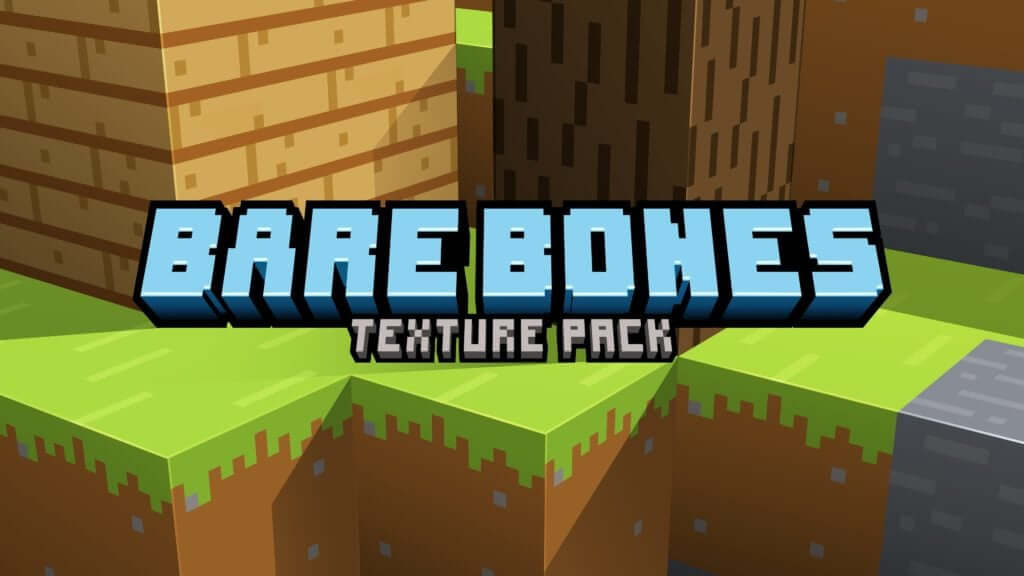 No doubt! HD texture packs, shaders, and different Minecraft mods are out there over the internet and are capable of giving you experience that you hadn't experienced before, but most of the players struggle to implement those contents on Minecraft, there may be different reasons for different players, but the common one is having low-End-PCs.
So, If you also have a low-End PC, then the best Minecraft Texture Pack will be Bare Bone for you, which will manage everything and will give you a smooth, lag-free experience that you haven't ever experienced on your PC. Basically, Bare Bones' texture also gives a cartoon-type look but doesn't offer too much depth to the blocks that look similar to the official Minecraft Texture. However, You will get a simple and aesthetic view of the Minecraft world.
Did you know: How to make Lantern in Minecraft?
4. Classic 3D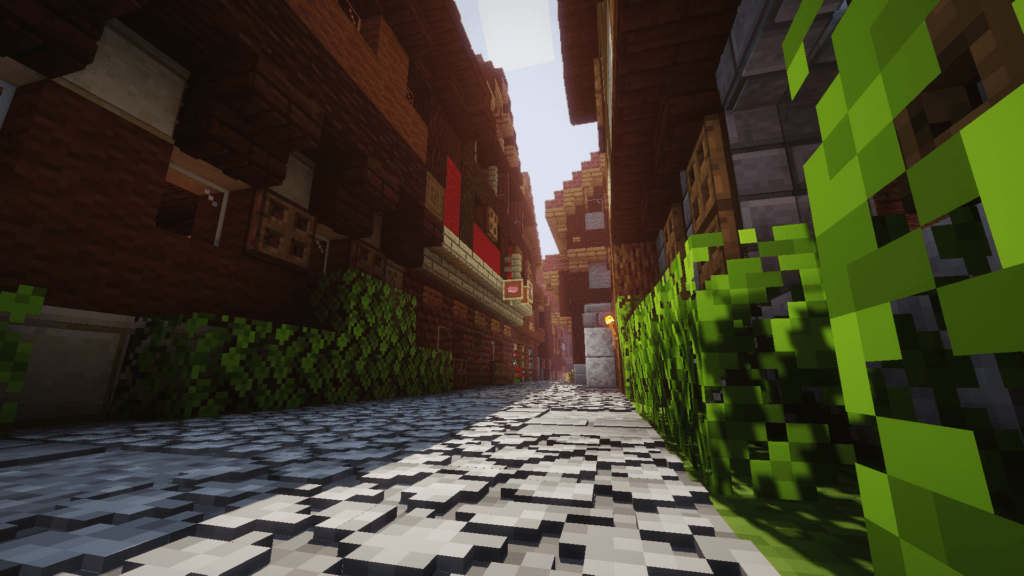 Classic 3D is another Minecraft Texture Pack that gives the game detailed 3D; however, the game itself is in 3D, but this texture makes it so detailed even though the blocks look stunning and add a new layer. Basically, You get the feeling that you're actually in the game and making your dream city/village.
For Classic 3D Minecraft Texture Packs, credit goes to Falcon's Rock, who made the default look more complex and detailed, which makes Minecraft so stunning even though it doesn't have many features as compared to others which are mentioned above.
5. Realistico Texture Pack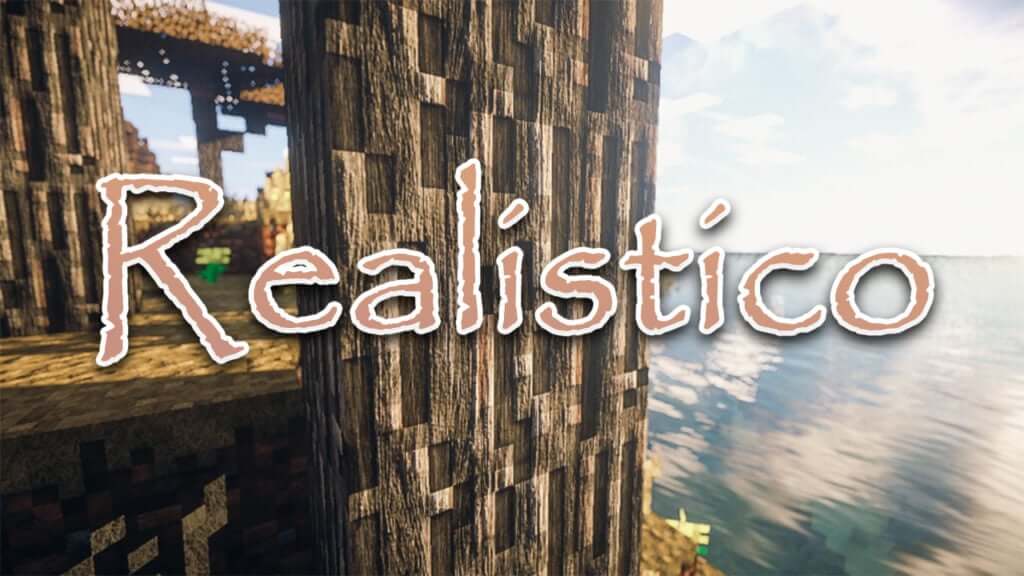 Realistico Texture Pack and the above-mentioned Classic 3D ones are almost similar; it also gives a new viewing aspect to the blocks that too have shadow effects which means it gives a hyper-realistic texture to the surface. By the way, This texture doesn't give you the feel of a new game as it keeps the original look of the blocks, just giving some detail like sharpness, shadow, and missing details.
However, This Realistico Texture Pack is quite heavy, so you need a PC having high specifications; otherwise, you will not get a smooth, lag-free experience.
6. John Smith Legacy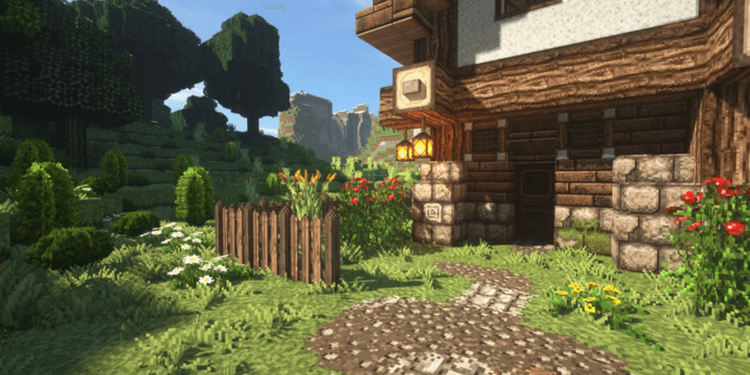 A lot of Minecraft servers are there, and one of the most interesting categories is RPG which is quite popular among players. Also, Minecraft has some RPG features, including exploring the virtual world and doing combat with other creatures. This John Smith Legacy Texture Packs make it look like a medieval fantasy-type game.
By the way, This one is one of the most downloaded textures of Minecraft as it completely changes the look of the game and gives the players a fantasy world experience which excites the players; that's the reason why everyone wants to try once this John Smith Legacy Minecraft Texture.
Did you know: How to make Furnace in Minecraft?
7. Faithless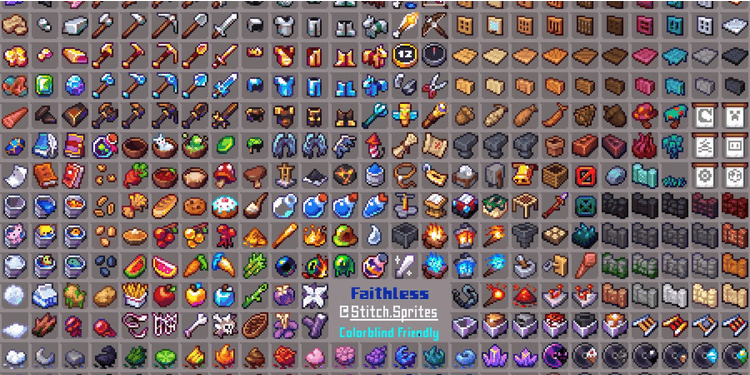 Faithless Texture Packs are one of the most unique and even helpful for those who are suffering from colorblindness as it combines texture in such a way that it makes each distinguishable for colorblind people so that they can also enjoy the game.
Now, you may be thinking that it is not for a normal person so let me tell you that even a person having normal eyesight can play this game, and they will get a new experience as it makes the game exciting. However, Faithless Texture Pack has a lower resolution as compared to others; players have to choose from 16 x and 8x, but it is worth it for players having low-End-PC.
8. BetterVanillaBuilding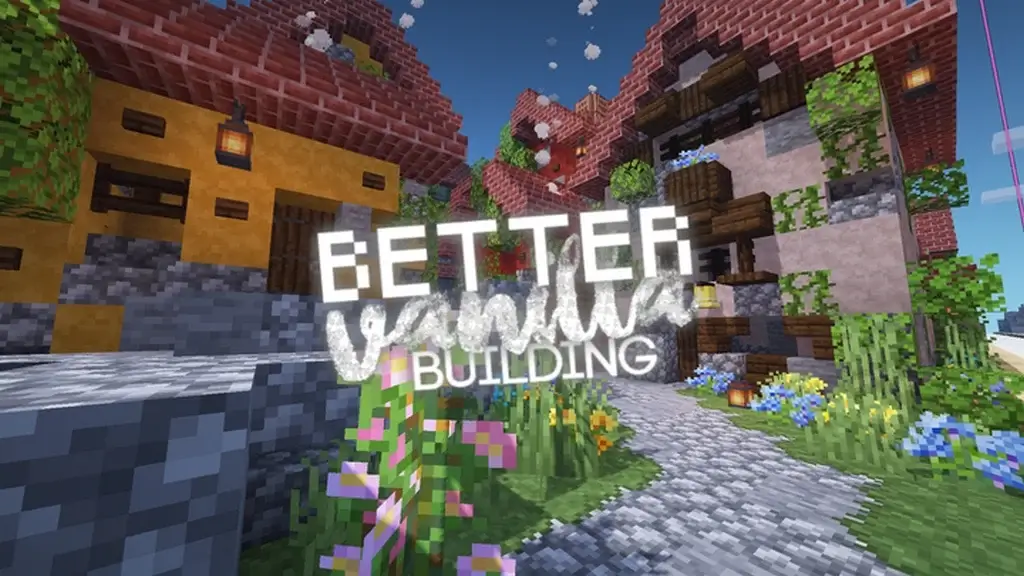 BetterVanillaBuilding is mainly designed for builders who want to make their buildings look more realistic as more than that it is before. Basically, It enhances the architectural aspects of the Minecraft game, which leads to giving a completely new texture to the buildings. However, Its previous version wasn't capable of satisfying the need of building communities, and ended up coming with this version that gives a new hope to the builders to their dreams of what they want to build.
Moreover, They also give the customizable option for different tools and can connect different textures to make a unique one; this is what you can get on the BetterVanillaBuilding Texture pack.
9. XRay Ultimate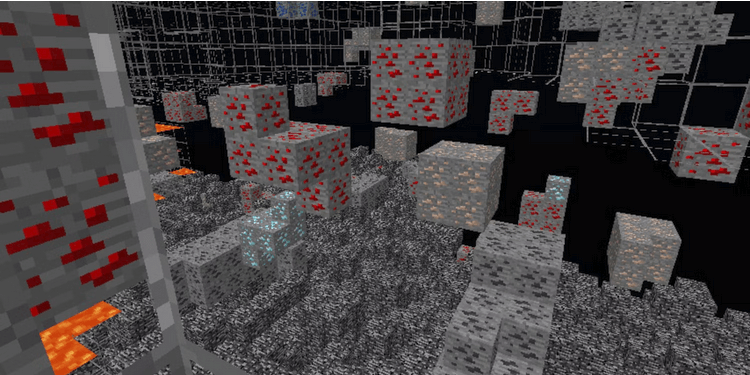 How can we end this list without mentioning the XRay Ultimate Resource Pack, which is quite controversial but has the highest number of downloads, and almost everyone has once tried this texture pack, but do you know why? Basically, It allows players to see through walls which helps them to easily detect the precious stones and other items that are useful in the game.
That's why people call this XRay Ultimate Texture Pack a cheating piece of equipment, and those who use it in multiplayer survival servers are criticized by other players as this gives them an advantage which is not fair for other players. So, If you're using this texture in a single-player world or while playing with friends, then it is Okay but doesn't use it on multiple as it makes the game unfair.
Did you know: How to make Water Elevator in Minecraft?
10. Prime's HD Textures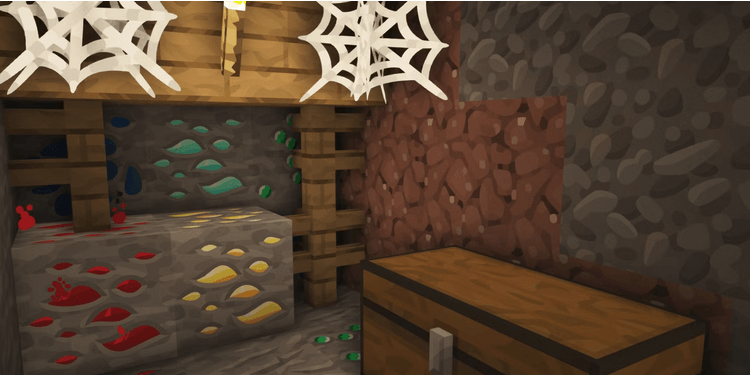 This texture is a combination of adventure and cartoon that makes the color so charming and are attracting, leading to easily recognizable blocks as it looks like a hand-made watercolor world. Now, You can think how much stunning the visuals will be after applying Prime's HD Textures Pack.
So, This is the last one in the list of Best Minecraft Texture Packs, so we recommend you to try this one also, as it is quite unique if we compare it to the above-mentioned texture packs. It gives a smooth and softer appearance which looks very nice and feels relaxed.
How To Install Minecraft Texture Packs?
Did you like any one of them from the above list? If yes, then let's know how you can apply/install those textures in the game.
Step 1: Download the one you want to install from the link given above, and don't extract it, as we can directly use it in .zip format.
Step 2: Open the Minecraft game, select Options > Resource Packs, then click on Open to open the resource packs folder and drag the downloaded one to this folder: you will see a screen having two columns.
Step 3: Now, Click on the little arrow that appears on the resource packs icon, and it will move to the right column from left; then click on done.
The right column shows the activated ones while the left one shows the available ones, and don't be confused with the name Resource Packs.
Step 4: Immediately after clicking on done, you will get to see a whole new experience in Minecraft world.
That is how you can install textures in the game.
Wrapping Up
We ended up listing the 10 Best Minecraft Texture Packs of 2023 that offers stunning and attractive visuals. However, Other than the above list, there are plenty of textures available on the internet which are not yet been explored. So it totally depends on someone's interest and preferences whether they are satisfied with the above-mentioned Minecraft Texture Packs or not.
As we move further towards 2023, We'll see some new interesting texture packs that we will mention, so bookmark this article and whenever you want to try some new ones, just visit once to check if there are any other textures added or not.