FRP Bypass APK Tool Download
Below we gave the download link of all the tools needed to unlock the factory reset protection on various Android devices. You can download the file that suits your device's Android version and scroll down this article for the tutorial.
FRP, which stands for Factory Reset Protection, is commonly found in Samsung devices, which run on Android 5.0 Lollipop or above that and was introduced by Google to protect the user's private data if it is lost or misplaced. However, many people often forget the Google Account, which was linked to their Smartphone, and this is where FRP Bypass APK helps them to reaccess their device.
What is FRP Bypass APK?
It is a tool that is used to unlock an android device that is locked due to factory reset protection. But Did you know What is FRP? It is a great feature of Android phones that can protect your data when your phone is stolen or lost somewhere, but it can be annoying when you forget the password or did a factory reset without removing a google account from the device.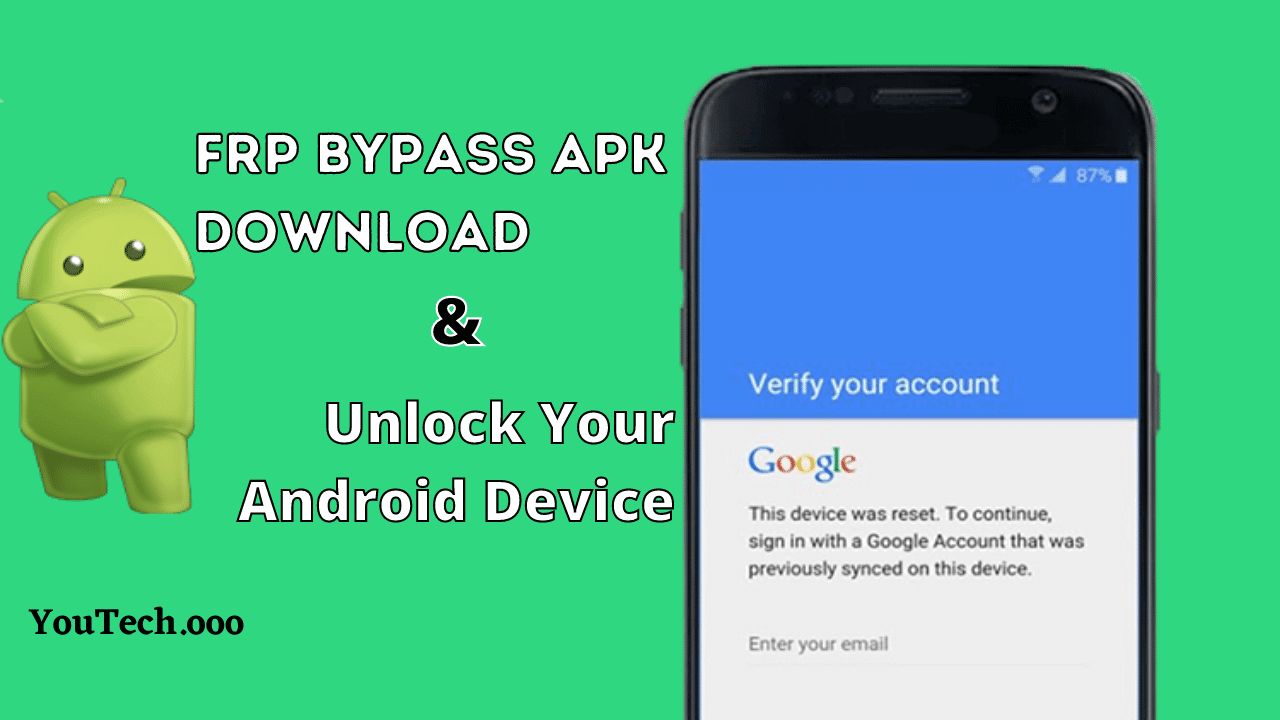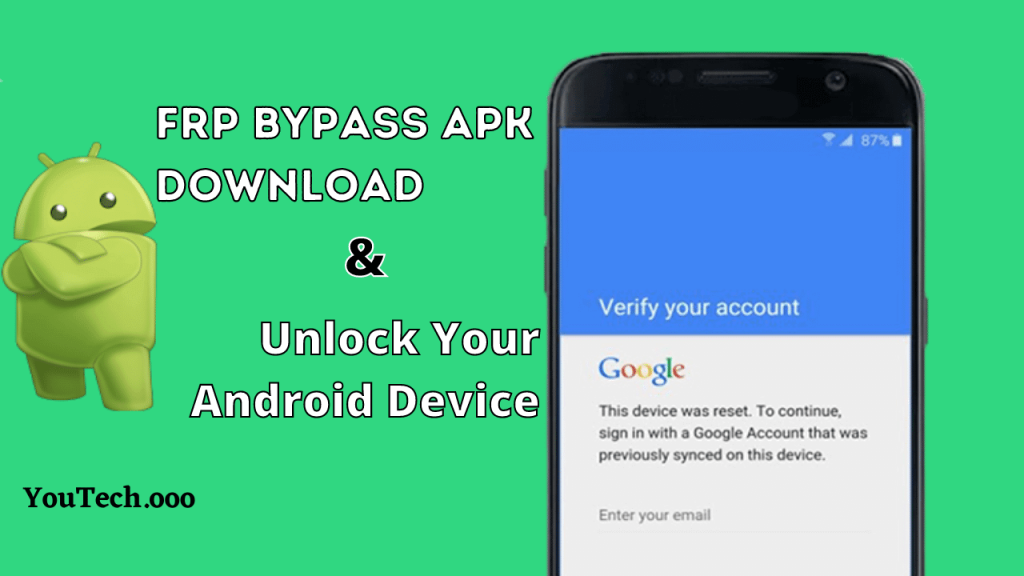 If you have lost access to your old Google Account password used on a mobile device that has been locked due to FRP, you can remove factory reset protection and get back access to your Samsung or any other phone. But How? You need to download the Easy FRP Bypass APK Tool and follow the steps mentioned below.
How To Bypass FRP Lock With FRP Bypass Tool APK?
You can bypass factory reset protection using the FRP Bypass APK tool given above. But before you bypass google or any other mobile account like Samsung, make sure that you follow the step-by-step guide mentioned below.
Requirements
Internet Connection.
Another Mobile Phone or PC.
OTG (also can do without OTG)
Pen Drive or Memory Card (need card reader)
Bypass With OTG
First, download the FRP bypass APK file from the link given above.
Once you download the FRP bypass tool, transfer it to your USB drive.
Switch on your Android device. Now, you are popping up with the Google verification screen on your Android device.
Connect USB to OTG cable.
Now, connect it to the Android device.
The file explorer will automatically open on that Android phone as soon as you connect the OTG to the locked Android device.
Open the location where your downloaded FRP bypass app is located.
Now, the phone will block your application if you have not enabled the unknown sources option.
To enable the option of unknown sources, you need to go with the flow. I mean, you will get the option to enable "Unknown Source" upon tapping on the application.
After that, please tap on the application again, and it starts installing on your device.
After the FRP bypass app is installed, tap on open, and the app directly opens the settings menu.
Now, scroll down the options, and you will see an option called Backup and Reset, click on it and then tap on factory data reset to reset the entire data and then confirm the process.
Now, you have completed the Google FRP (Factory Reset Protection) bypass. Once your phone turns on again, Google FRP bypass will not be a problem. Now, it will ask for the credibility of the new Google account. In case you want to provide details or skip the process.
Bypass Without OTG
In the above process, we have shown how to bypass Google FRP with OTG? Now, you have to see how to bypass Google factory reset protection without OTG. You need a working Internet connection for this method.
First, turn on your device and fill in the instructions according to the setup wizard.
The FRP bypass tool now pops up. I mean asks you to enter credentials. Just open the keyboard and its settings.
Now, tap on "Help and Feedback," which is present on the menu button.
Now, in the search bar, you can type anything and select the share option.
Select "New Message" in the Message option and type a number in "To". Select it and choose "Contacts".
Now, select the call option and dial the following number: * # * # 4636 # * # *
Tap on usage statistics and then press the back button. Now, you will enter the settings of your Android phone.
Go to the "Backup and reset" option. Tap on factory data reset and confirm the process.
This is how you can bypass FRP of an Android devices without OTG. All you need is an FRP bypass tool.
Alternative Method To Do FRP Unlock on Android
There are many ways available to do FRP unlock, but the method I am going to show you below may not work for every smartphone but still can be quite helpful for some users.
This website's administrator does not assure that this method will work on every device; therefore, try it only once and follow each step carefully.
Please turn on your FRP lock device and connect it to a Wi-Fi network.
When filling in the password for your Wi-Fi, be sure to select Google Keyboard.
After selecting Google Keyboard and connecting your device to the Wi-Fi network, click "Next".
When you proceed to the step where you need to sign in to a Google account, which was previously synced to the device, click on the blank space to enter the text.
As soon as the keyboard pops, Hold "@" and click on Google Input Settings.
Click on the 3 dots in the top right corner of the screen, then click on Help and Feedback.
Select any text and click on Web Search through Google App.
Now, in Google App Search, type settings and go to the device's settings.
Then, Factory reset the mobile phone from the settings again, and you will again be taken to a new start setup screen.
That's Enough! You no longer need to sign in with a previously synced Google Account on your device.
After doing the above tutorial, if your device is not unlocked, you have to flash your device. If you have an Oppo or Vivo smartphone, then Download MSM Download Tool to Flash, and for MediaTek Processor device, download SP Flash Tool.
Wrapping Up
I hope that I could clear out all the doubts and could help you to do FRP Bypass on your Android Mobile phone. If you face any problems or have any doubts about this topic, please feel free to comment down below or contact us. We would love to assist you with your problems.
This was the easiest method available to do google account bypass on android smartphones. However, there are also some methods available, but I feel that you will be able to unlock through these methods and if not, then tell us What Error You Encounter?
If this article helped you, then feel free to share with your friends as we all know, sharing is caring 😉.