Youtube is one of the largest websites after Google. It is a video-sharing platform, and here you can also do live streams—however, most of today's YouTubers are already doing live streams Of video games on their channels.
Also, you can watch the latest music videos, movies, and almost all types of videos available on YouTube. Apart from this, you have the facility to offline videos on YouTube, and then when you have no internet, you can watch those offline videos, and movies, but these offline videos are not stored on your file manager.
This means that you cannot download videos from YouTube; the only thing you can do is offline. Don't Worry! Today in this article, we will share a lot of tricks, through which you can download YouTube videos directly into your file manager. Also, you can share that downloaded video with your friends. So, let's know how to download YouTube videos? And store it in a file manager or gallery.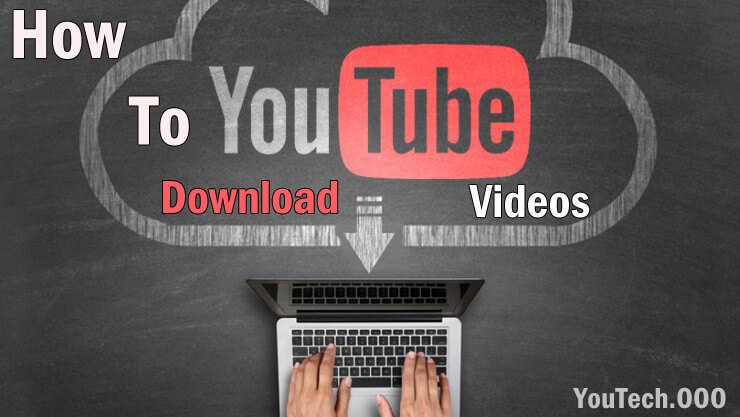 Typically, you do not have the facility to download YT videos directly through the YouTube app or website. To download, you need to apply some tricks then you will be able to save the YT video on file storage. But, do you know why YouTube didn't allow us to download directly? There are many reasons if You Want to Know Continue Reading.
Why Didn't YouTube Allow Us To Download Directly?
If Youtube offers the option to download videos directly to the file manager, then almost all users will download their favorite videos. Due to this, overall views will not increase, and this will directly affect on Creator's earnings. Because the downloaded videos do not have advertisements, and the ad is the only source Of earnings.
YouTube will deduct 45 % of the revenue generated by the ads, and the rest will be paid to the creator who uploaded that video. So, if they give us the facilities to download videos, both the creator and YouTube will be in a Loss: that's the Reason Why they Didn't Allow Us.
How to Download YouTube Videos

on Mobile

?

The tutorial below is not only for mobile users but also for all users. You can download videos from YouTube using this trick on any device.

Step 1: First of All, Find the Video On YouTube, Which You Want to Download.

Step 2: Copy the URL of the YouTube video you want to download by clicking the share button.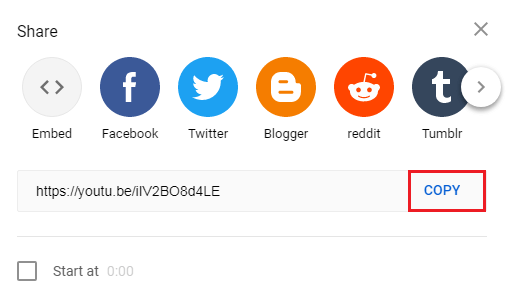 Step 3: Now, open any browser on your mobile, or you can also use a PC. You can download it from both devices.
Step 4: Click on the address bar on that browser and paste the URL of the YouTube video you want to download. Do not click enter.
Step 5: Now, Add the text SS Before Youtube or After WWW[dot], Or See the Image Given.

Step 6: Then, you will be redirected to the page where you get the option to select the desired video format in which you want to download. Also, you can only download the audio of that video.

Step 7: After selecting the format, click on the download button. Your download will begin, and the downloaded file will be stored in your file manager.
This is the simplest and easiest way to download a Youtube video without taking the help of any third-party application.
Also, Check – Kinemaster MOD APK To Edit that Downloaded Video.
Best Android Apps To Download YouTube Videos
Plenty of applications exist on the Google Play Store for Android devices, and there are also apps for PC through which you can download YouTube videos. You just need to find the URL, as I have already mentioned. Then open any YouTube video downloader and paste the URL of that video on the application, then it will show the option to choose the formats in which you want to download.
Below, we have mentioned some top YouTube video downloader apps list by which you can download YouTube videos. Also, we provided you with a step-by-step tutorial for downloading Youtube videos with images of each step. So, it helps you understand how to do it quickly.
Videoder
It is an Extremely most powerful video downloader for Android devices. Not only Youtube videos; you can also download Instagram, Facebook, and Tumblr videos in the quality you want and can share them with your friends. The app comes with a simple UI and some features such as night mode, and an in-built video player.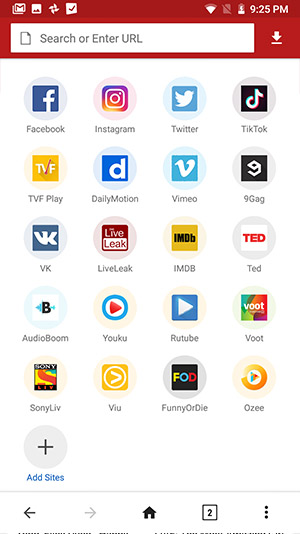 However, it is not available on the Google Play Store. You can download it from the Mirror website. Don't Worry! We already arranged to provide you the link to download and install. The App is completely free of cost but contains advertisements. But, you can remove ads, but you have to buy their premium version.
How to Download From Videoder?
Open Videoder Application.
Now, Open Youtube and Search Video, which You Want to Download.
Then, Click on the Download button it shows some Options to Download such as Different Formats. Also, You Can Download videos in Mp3 Formats.
---
TubeMate
TubeMate is one of the most well-known apps that are also not available on the Google Play store. Almost Most of them are using not only for YouTube Video Downloader but also for Downloading Videos From other Video Sharing Sites. It has a simple UI that makes it User-friendly.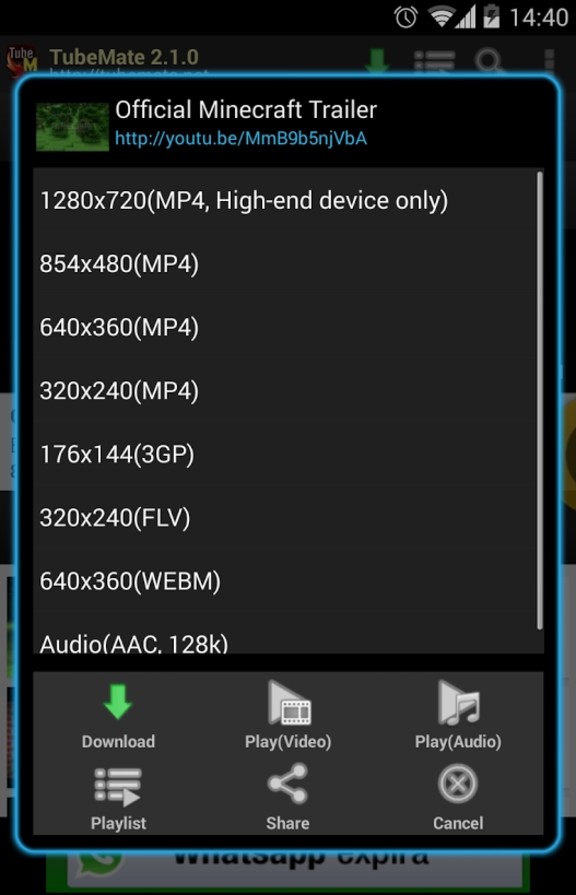 In TubeMate, there is an In-Built Browser where you can access your Favorite Site. If there is Any Video Available on that Site, they show the Option To Download with Options to Select the Quality of Video, Video as Mp3, etc.
How to Download Youtube Videos From TubeMate?
Open the Tubemate application On Your Device.
Now, Open Youtube On Tubemate.
Search YouTube Video You Want to Download, then there is a Download Button Click On it. Then, They Will Show Different options such as Formats, Videos as Mp3.
---
SnapTube
It is one of the most popular YT Video Downloader Apps among Android Users. This app has the same features as other apps, as I mentioned. You can download YouTube videos with quality options. You can search YouTube videos directly from Snaptube Search Bar.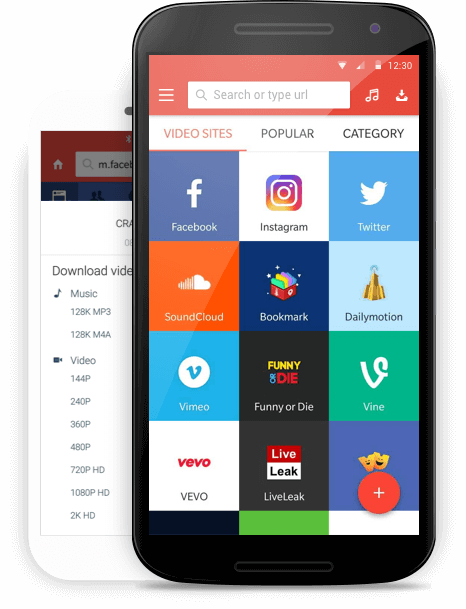 It has a simple user interface that makes it accessible. You can download it from the mirror website. It is free but includes advertisements. If you don't want to see ads, you need to buy the premium version of SnapTube.
---
VidMate
VidMate is also a Video Downloader App. Here, There are Vidmate Categories based on Files such as Video, Music, Movies, etc. So, You can Download Files Which You Want to Download by Using Categories. This Make Easy to Download Movies, Music, Videos, etc.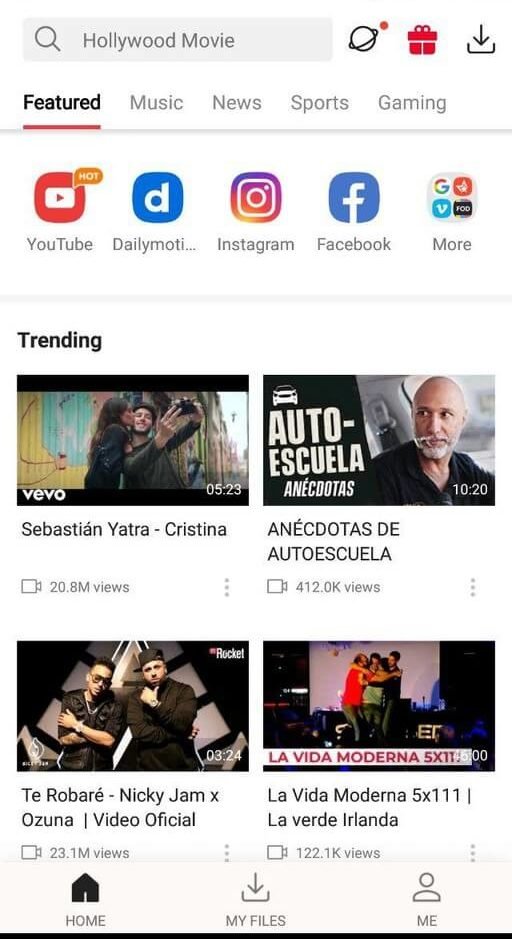 If You Want to Download Movies, then you can Directly Select the Movie Category. You can download it from Google Play Store, and also from the Official Website; it is Free of Cost but Contains ads. You know if they provide free then Ads Will Contain. So, they generate revenue through Adsense. Download VidMate to Download Youtube Videos Link Given Below.
---
YT3 YouTube Video Downloader
YT3 Video/Music Downloader is an android app that allows you to download any music or Video From Youtube with lightning speed. It searches the web and shows you the most recent and related results. You just need to tap on the download button then the download will start. Its Features like When You Listen to Music it Shows Lyrics and much more Features. You can Download it From Official Website.
---
Wrapping Up
Above We Try To Provide the Best For You. Try Anyone of them and Give Your Opinion in the Comment Box about Youtube Downloader Apps. I hope this article will help you to Download Youtube Videos Directly on Your File. Now the Question of How to Download Youtube Videos is Solved. Still have any questions, Problem Comment to Us. We Try to Solve Your Problem.
Thanks For Giving Yor Valuable Time To Our Post. Keep Sharing Keep Supporting.