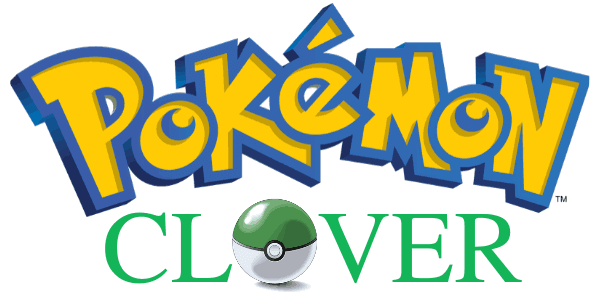 | | |
| --- | --- |
| Name | Pokémon Clover |
| Size | 9.2 MB |
| Version | 1.3 |
| Type | GBA |
| Hack Of | FireRed |
| Creator | 4chan's /vp/ |
| Last Updated | Jan 04, 2023 |
Have you ever heard about Pokemon Fire Red? If yes then you can easily understand about Pokémon Clover; it is nothing but a ROM hack of Pokemon Fire Red, which includes 386 original Fakemon and two new areas, Fuchun Island and Abin Island. Pokémon Fire Red started as a janky rehashing in late 2014 as a result Pokémon Clover begins to evolve into a complete overhaul with new things like story, music, maps, gameplay mechanics, and also all-new characters were added.
The main matter of Clover is to be both a farce of 4chan's imageboard culture just as a spoof of Pokémon all in all. Therefore, it includes languages and topics ​​that are not suitable for the faint-hearted. However, The current version of Pokémon Clover has been working for over 4 years with thousands of hours of effort by more than 40 contributors, and with an estimated playing time of over a hundred hours, Clover will surely bring you moments full of joy, despair, Laughter, and pain.
Recently, We shared an article which is related to Pokemon Go Hack, you can checkout.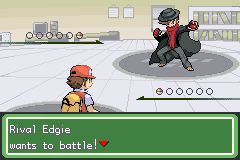 Features Of Pokémon Clover ROM
If you had played Pokemon games before then you have an idea about its features. However, there are some special features are present as it is not a default one rather than it's a ROM Hack Of Pokemon Fire Red. So, Let's know what you get in this Pokémon Clover game.
The one who made it has paid more attention to the humor because people talk more about the humor of this game and not the quality.
Here, you will see some really fantastic Pokémon designs that will attract you will play again and again till you finish the game or get bored.
We all know developers are creative and also you can see how they put their creativity into the gym designs of the game Pokémon Clover.
There are more than 350 monsters are present in the game which are designed by /vp/. You will start exploring them while you began playing.
Would you like to play battle mode rather than a story? If yes then there are generally 7/8 standard battle engine and everyone have Custom battle backgrounds which will definitely attract your attention.
Some Other Features
Custom Pokeballs
Hidden Grottos and Phenomena
Custom Soundtrack
Deletable HMs and Reusable TMs
Sprite portraits for important characters
GSC-Style Berry Trees
Wonder Trading
A grand world rich with sidequests and secrets.
How To Play GBA Pokémon Clover Rom Hacks?
You need a tutorial to play this ROM Hack game because it is not an android game that can be install directly on an android device. However, Pokémon Clover can be played on almost all devices want to know how? Follow the below tutorial.
Step 1: The first step is to download the game, Pokémon Clover from the link given above in this article. Make sure the game is in .gba extension otherwise it will not run. If it is in a ZIP file then extract it to get GBA File.
Step 2: Now, you need a GBA emulator in order to run the GBA Game, if you want to play on windows then download Visual Boy Advance, for android My Boy!, and for IOS GBA4iOS.
Step 3: Open GBA Emulator then click on File>>Open and select pokemonclover.gba which you downloaded from this article.
Step 4: It's Done! Start Playing! Do Comment if you face any issues.
Which starter should I choose In Pokémon Clover?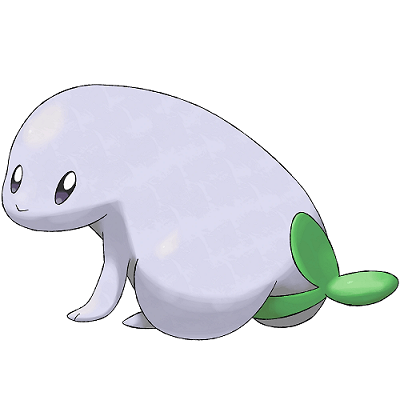 Grasshole is my favorite. And make sure you reset until you get a good temper because it will make a big difference, this game is hard. You can get other starters through surprise trading, so Your choice only matters in the short term. However, It doesn't matter, because some of the things you catch later in this hack are ridiculously. By the way, Grass is what I went with and it did great.
Wrapping Up
The game is quite funny and I make sure there will be a smile on your face while you're playing the game. As there are lots of funny-designed Pokémon in the game which definitely make you laugh. So, Why are you waiting to download now Pokémon Clover from the above link and start enjoying the game.
I hope you like the information provided here in this article about the ROM Hack of Pokemon Fire Red which is Pokémon Clover. If you have any questions or face any difficulties then comment, we will respond as soon as possible. Have a Great Day! Keep Sharing! Keep Visiting!