As we know, we enjoy doing SMS bombing to our friends, but some SMS bomber apps have annoying ads on its app that irritates too much that a person can uninstall. So, We came up with this article where we discuss Turbo Bomber APK, which comes with literally no ads and no security number, which means you don't need to create an account. Strangely, the Turbo Bomber is also an alternative to the BombitUp, which we already discussed in our previous article.
What Is Turbo Bomber APK?
Turbo Bomber is one of the most effective and deadly apps that helps you to send hundreds of messages within a minute. Generally, such apps are illegal as they can be used to mislead people. However, if you use it to prank your friends, it is perfectly fine. However, there are many network services that help you send unlimited text messages every day (up to a limit). So if you push that limit, they restrict your SIM card and won't help you send messages. But the application we mentioned has nothing to do with any network services for sending messages.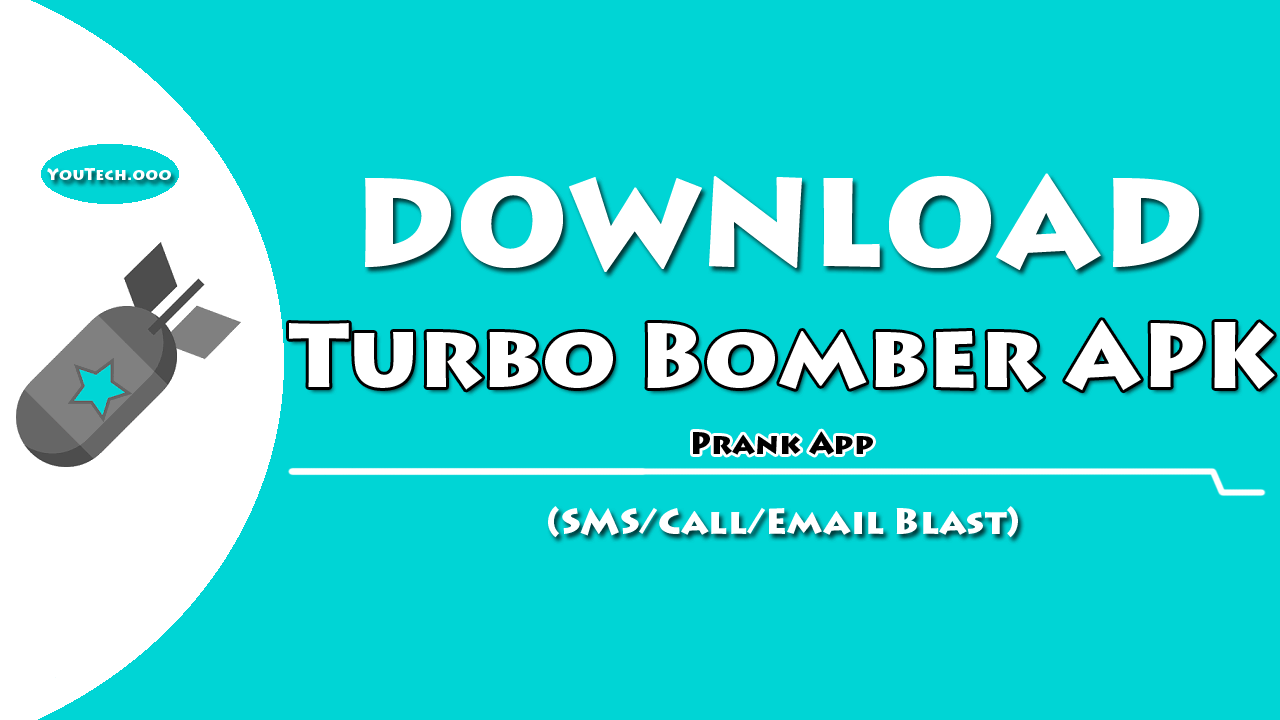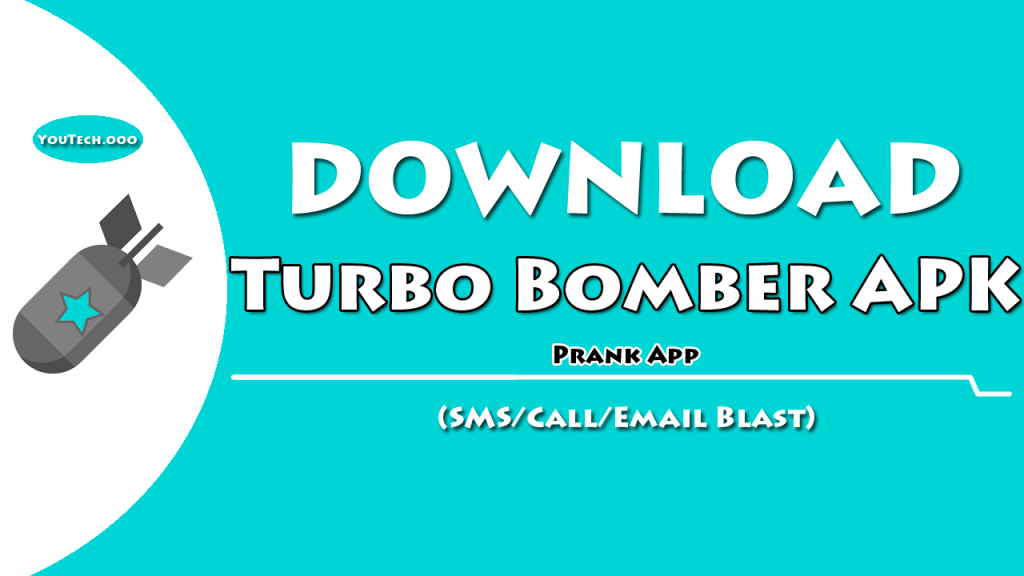 By the way, Turbo Bomber is a utility application that works easiest on the net and no longer uses your cellular network. So, in this way, you can protect your cell phone as well as your number from being banned from your network service. They allow you about two hundred messages that you can send to one number at a time. However, you can also lower the limit if you don't want to do it to two hundred. In addition, this platform is beneficial for dealing with scammers and bullies.
For example, If someone texts you and tries to flirt with you, you can teach them a lesson through getting into their range in the app. It transmits rapidly and continuously within seconds. In such a situation, many times the victim's phone crashes.
However, we do not recommend anyone to use it just to hurt or annoy anyone. As you know, most countries have laws against this kind of action; that's why we don't want you to go to jail, so use it wisely. We usually prefer that if you want to prank someone, then you go for 30 to 50 texts. Otherwise, that person might get annoyed with it, too, because some devices can't receive that many notifications or SMS due to low-end processors or other specs. Thus, your actions may damage the person's device.
Features Of Turbo Bomber APK
Protection
Most of all users are concerned about this application due to the risk of bombardment by other users. Let me tell you that there is no need to worry about it as this app has a number protection option using which people can save their phone number from getting bombed. You can submit your number and use this Bomber to get rid of the bombers. In the end, you will be safe when someone is trying to bomb you with this bomber app.
No Annoying Ads
You want to annoy someone, but ads within the application annoy you even more than the person you want to annoy by sending the message. That's why the application Turbo Bomber APK doesn't have advertisements while you're doing SMS Bomber. However, You may be some ads after all the tasks you have done so that you will not be irritated while you're doing.
Frequent Update
Future updates of this app may come as soon as it is updated every month by the developer. So whenever a new version is available, we will update it here so that you don't have to elsewhere. The provided one is the current latest one that is working smoothly. By the way, If you don't want to miss the latest updates of this bomber app, you can bookmark this article or subscribe to push notifications.
More Features
There are lots of features present on Turbo Bomber APK apart from the mentioned one; some of them include:
Doesn't cost a single penny
Easy to use
Direct Message allowed
You can use this application for multitasking apart from a prank
Safe & Secure
How Does it Work, SMS Bomber?
There is no rocket science in this, as it is a straightforward and easy-to-use app, so you can make it work efficiently with a few steps. All you have to do is download the latest version of Turbo Bomber Apk from this post and install it on your phone. We hope that you are aware of the installation process and can easily install this application.
However, to install the APK file, you need to enable the 'Unknown sources' option from your device's security settings. Because your Android allows you to install apps from third-party sources only after enabling this option.
Apart from this, the best thing for you is that it is a lightweight application that can also run on low-end devices.
Wrapping Up
This is an epic app to prank your friends and relatives; use it as a prank, and don't spam anyone because you may land in prison😁 so use it wisely for Turbo Bomber APK. As we shared Turbo Bomber APK for fair use only as we are not promoting it for spamming or harassing anyone. Using this app for entertainment may harm others. It seems that the application may annoy people; if so, no one will be responsible for any action you take due to the poor use of this product.
Therefore, we expect you to use this application appropriately only for doing pranks. Turbo Bomber APK is made by a developer who wants to do pranks with their friends, and they make this application available for everyone. Since the launch of this app, more than 50.5 lakh numbers have been bombed, and 2.4 lakh numbers have been protected.