Google The Huge and trusted Company. Everyone trust that if they give some offers to their users, then the offer is 100% Real. So, This Diwali Google Pay Offers their users to Win 1 Lakh Real Cash But How? You can win the 1lakh of Real Cash by using Google's Application, which is Google Pay; this is Almost Similar to Paytm. You can do Recharge, Send and Receive Money from any Google Pay users.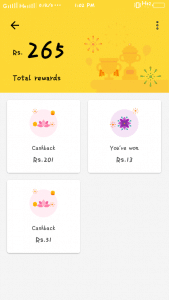 Recently, Google Pay Known by Google Tez, but this name was changed. Also, You can do Refer & Earn as many application offers. But, Here is Google's Application. So, If You Refer Your Friend and Your Friend do first transactions through Google Pay Offers, then You Earn Rs180 and also Your Friend Earn Rs51 and the winning amount directly transfer in Your Bank Account. So, let's Know the Whole Process Step by Step How We Create Account and Earn?
How To Create Account on Google Pay?
1. Download Google Pay Application From This Link and Earn Rs51 Bonus Download.
Referral Code: Co21A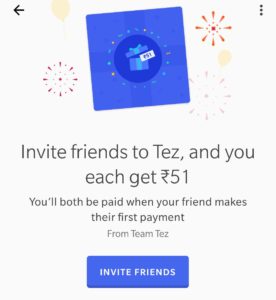 2. Register Your Account with Mobile Number.
(*Use Only Mobile Number that is Linked with any Bank Account)
3. Click On Three Dot At the Top of Right Corner and Put Co21A in the Box If asking Refer Code.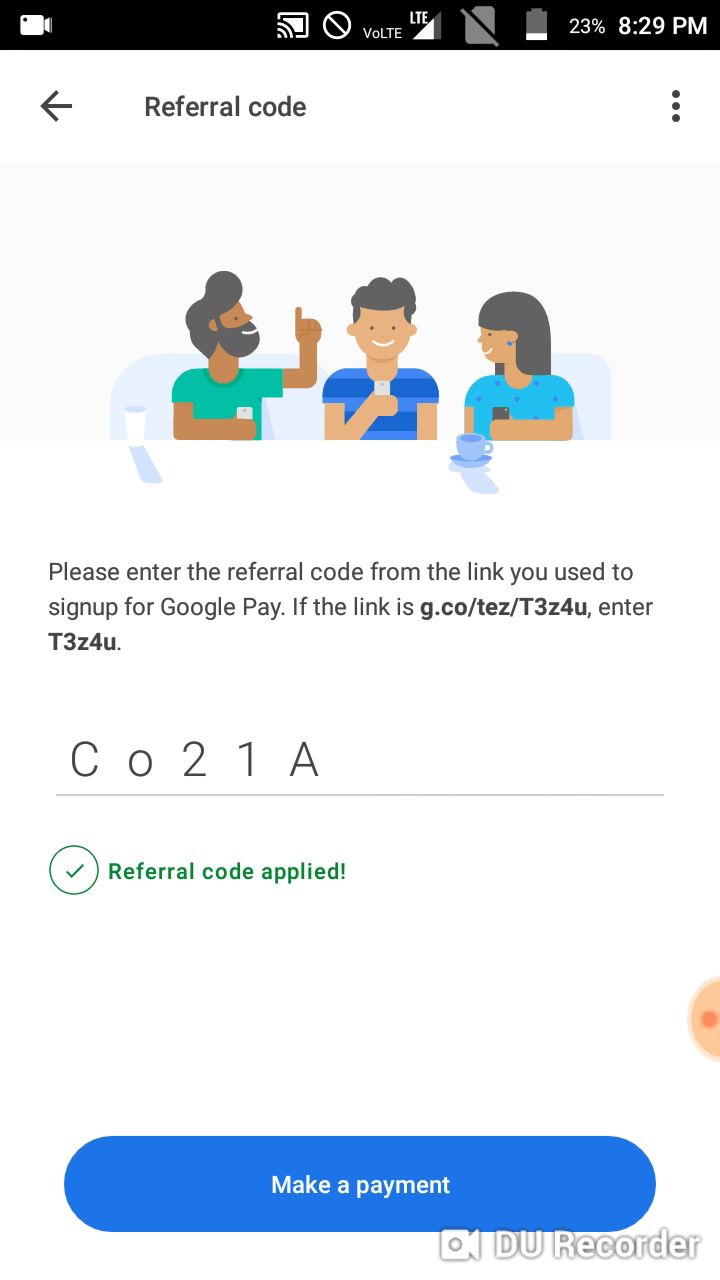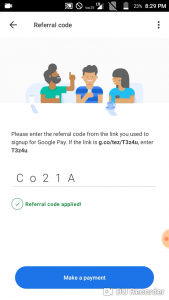 4. Now, Click Back Button And If You See "Add Bank Account" Below Your Name, then click on it.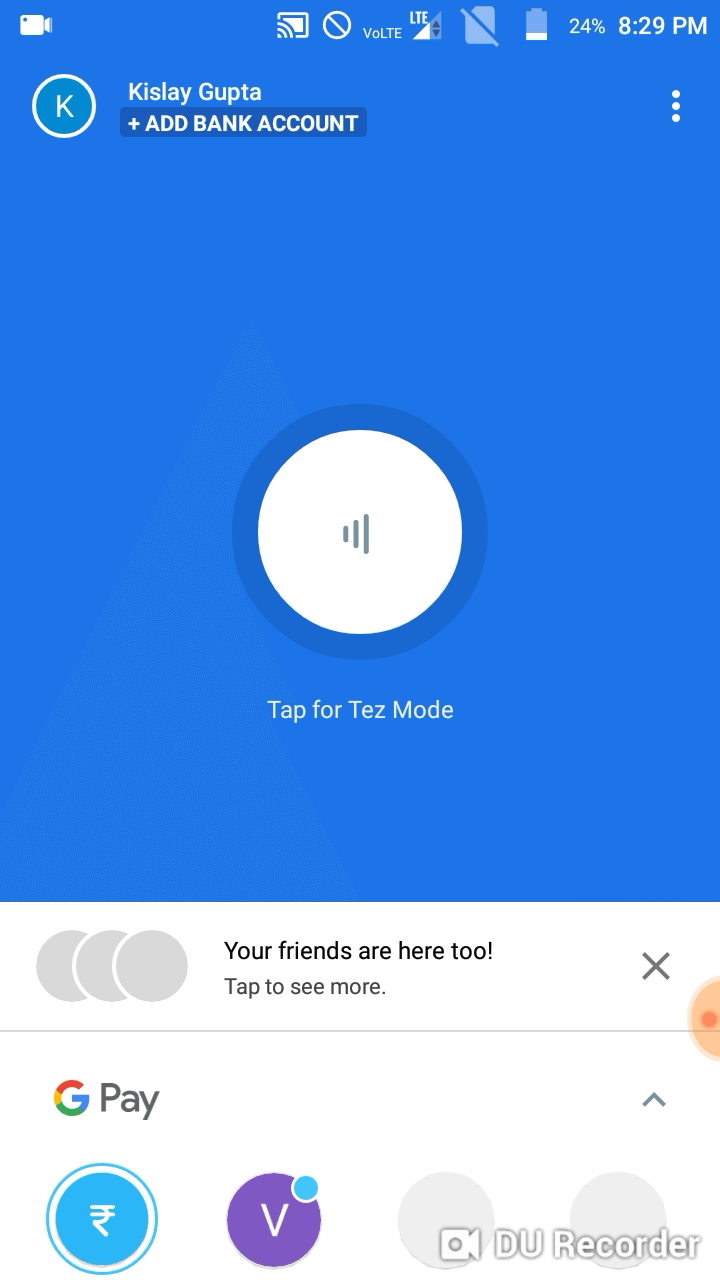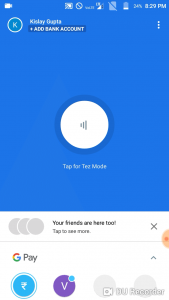 5. Select Your Bank in Which Number is Registered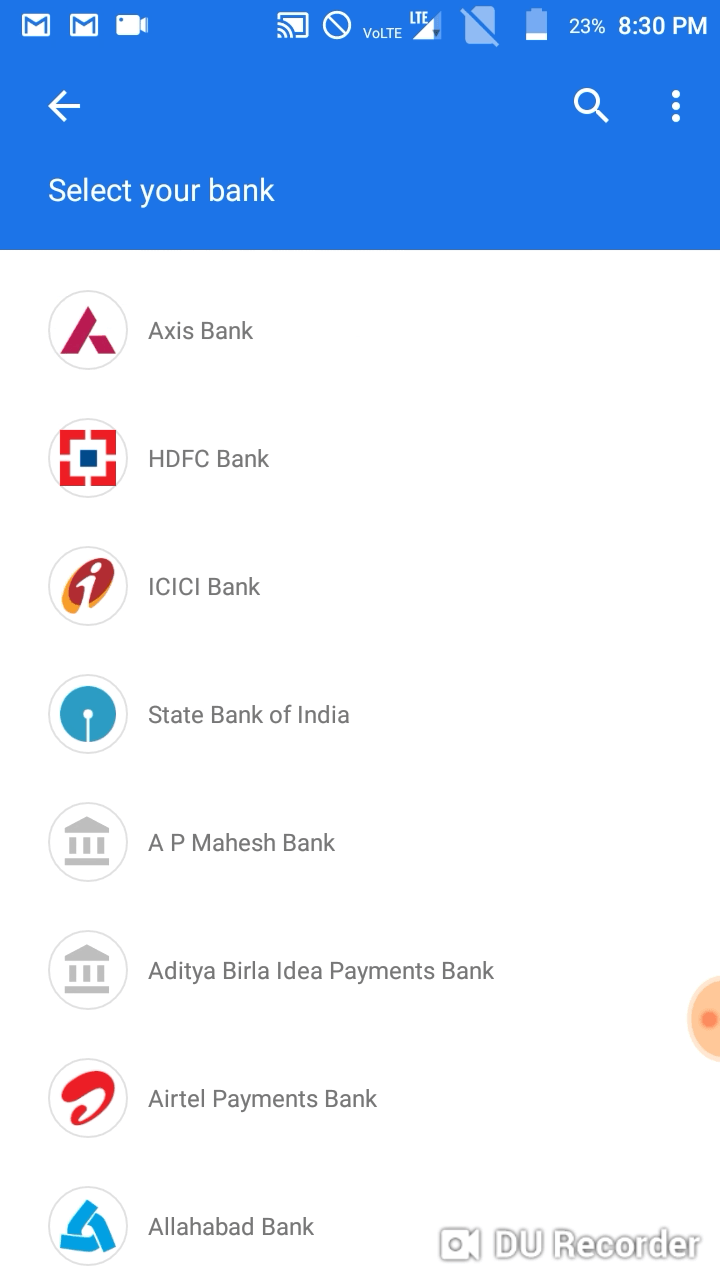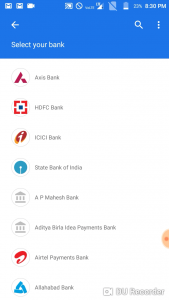 6. And, You Will See Three Steps Like This
( Minimum Rs1.50 Balance in Your Sim For Connecting to Bank Account)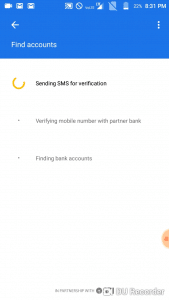 7. Now, Set Your MPin and then it asks you to enter the last six digits of your Atm, and Expiry Date fills it as they as Ask.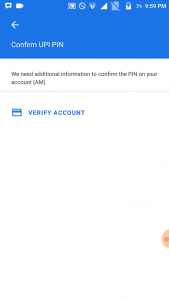 8. Once Your Bank Account is Added to Your Google Pay Account, then Do Your First Transactions of Rs1.
9. Now send Rs1 to your Friend by Google Pay, or You can Send me Rs1 if You don't have Google Pay Account.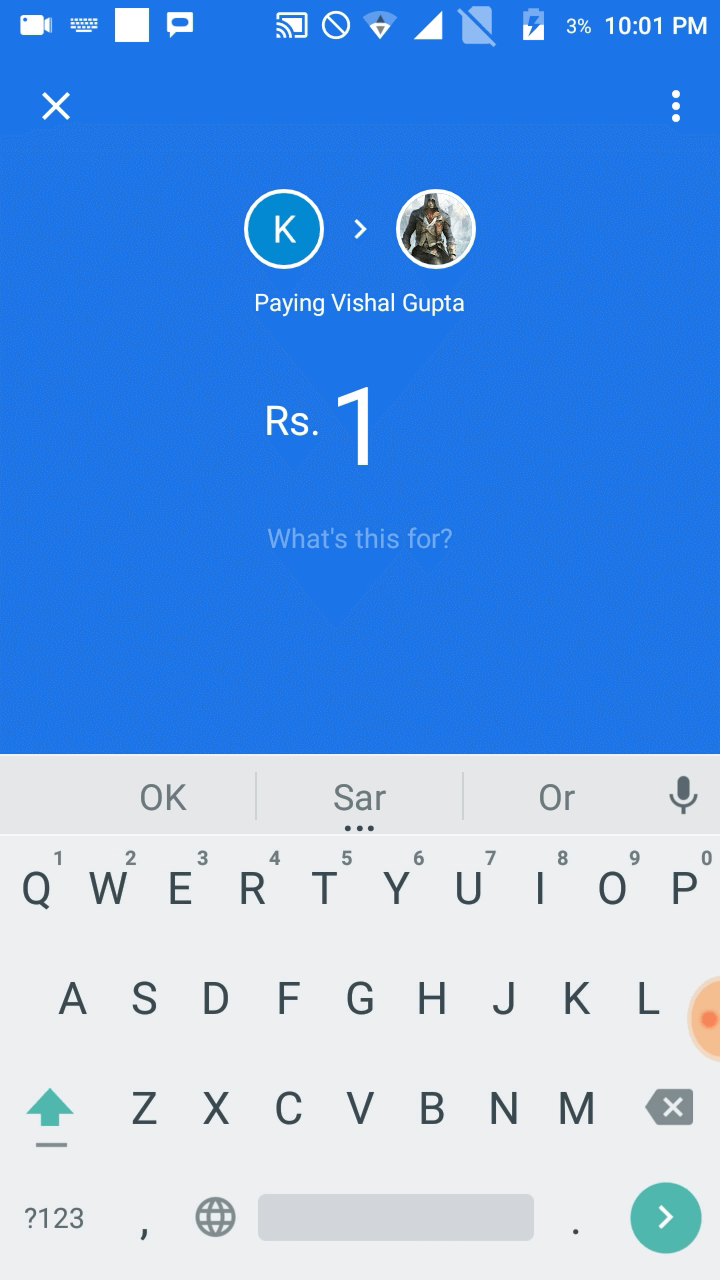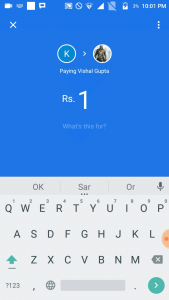 10. Finally, You Got Rs51 Bonus in Your Bank through Google Pay Offers.

Refer & Earn
Google Pay Offers Rs180 Per Refer to this Diwali. This offer will expire on 13Th November after then you will get Rs51 Per Refer up to Rs9,000.
How to Refer?
1. On the main screen, You will see Rewards and Offer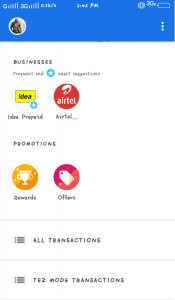 2. Click on offer.
3. Then You see Refer and Earn option click on it and their option to invite friends.
4. Invite Your Friends by using WhatsApp and Tell Your Friend to Install the application by Your invitation Link and make an Account with Bank Linked Number to Take the Benefits of Google Pay Offer.
5. After doing this When Your Do First Transactions of Rs1. You will get Rs201 in Your Bank Account, and Your Friend Get Rs51 in their Account.
How to participate in the 1Lakh Contest?
Google Pay Offers Win 1Lakh real cash this Diwali by scratch card. Then How Will I Get a Scratch card? Forgetting Scratch Card You need to do Rs500 Transactions in a day. When you do Rs500 Transactions, You will get a Scratch Card Daily, one scratch Card in a day. You can Scratch this Card Next Day at 10.00 AM.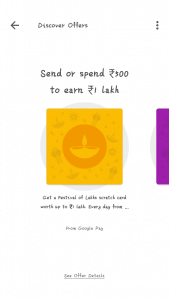 Only 5 Lucky Users will get the Prize of 1Lakh in a day, by Google Pay Offers. Want to earn More? then Checkout these Top 10 Money Earning Apps.